Marvel has picked a new partner to get its comics into bookstores
And it could worry some comic industry folks
Marvel Entertainment has decided to switch things up in regards to who helps them get their books into bookstores - and is doubling down on a recent shift for its distribution to comic shops.
After a 12-year exclusive booktrade distribution deal with Hachette Book Group, Marvel is moving its booktrade distribution over to Pengiun Random House Publisher Services. Although the precise details of the deal haven't been made public, it's said to be a "multi-year" deal for global distribution set to begin in April 2023.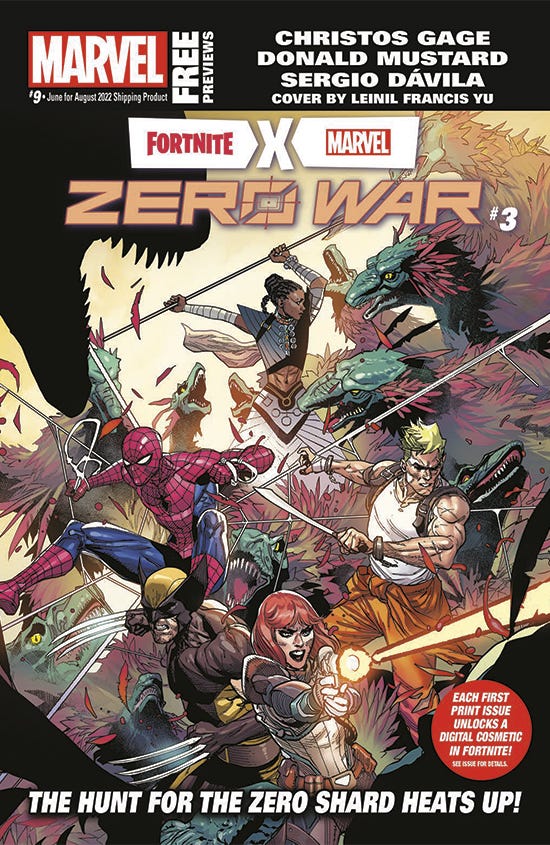 Back in 2021 following a severe disruption of, well, everything due to the COVID-19 pandemic, Marvel ended ites 20+ year exclusive comic shop distribution deal with Diamond Comics Distributors to have Penguin Random House handle that business for them.
What does the growth of the Marvel/Penguin Random House deal mean?
This new booktrade deal between can be read as a sign that Marvel is sufficiently hapy with how Penguin Random House has been as its exclusive distribution partner for comic shops, despite some growing pains that retailers have complained about involving damaged goods, billing, etc. Penguin Random House's deal to handle Marvel's comic shop distribution was the company first real entry into the comic shop market, after being one of the top booktrade distributors for decades.
By putting all its print distribution in one Penguin Random House basket, Marvel will benefit from a streamlined distribution pipeline both for the physical books, as well as the prickly part of it all dealing with administration and accounting.
Popverse is aware that Marvel had multiple suitors for its booktrade distribution contract, including Diamond - who in addition to being Marvel's not-so-distant distributor to comic book stores, also handled Marvel's booktrade business up until 2010.
What does the growth of the Marvel/Penguin Random House deal mean for the industry?
The one wrinkle to this is that Penguin Random House Publisher Services will now become an even bigger player in comics distribution. Not only will it handle all of Marvel's print books come April 2023, but it already handles the booktrade distribution for DC. DC's comic shop distribution is currently handled by Lunar Distribution and Diamond.
While having more publishers under one roof makes it easier for the publishers, the distributor, and retailers when it comes to ordering, it also leads to a concentration of power into one company - a situation the comics industry dealt with from the late '90s to 2020 when Diamond was effectively the exclusive distributor of comics to comic shops, and to a smaller degree into the booktrade market.
What does the growth of the Marvel/Penguin Random House deal mean for us readers?
This expansion of the Marvel/Penguin Random House relationship shouldn't have any immediate effects on where and how you can purchase Marvel Comics.
---
All this business talk about comics has got me wanting to read some comics. How about our recommended
best Marvel comics of all time
?