Marvel relaunches Deadpool comic this November promising comedy, romance, murder, and body horror - maybe all at once?
Alyssa Wong and Martin Coccolo are the creative team for the new Deadpool title
The Merc with a Mouth is back – and he's not alone.
This November, Marvel is relaunching the Deadpool comic book series with writer Alyssa Wong (Doctor Aphra, Iron Fist) and artist Martin Coccolo (Thor/Hulk: Banner of War) as the creative team; the two will work on reminding fans just what makes the character quite so deadly, as he auditions for the elite mercenary group known as the Atelier by killing one of Marvel's deadliest supervillains… but there's just one complication: as the result of an embarrassing kidnapping situation earlier, there's something growing inside of him, and he's not quite sure what.
As if that's not enough to worry about, Marvel is also teasing a "hot new romance" for Wade Wilson as part of the new series; but how will this mysterious new partner deal with Deadpool's maybe-baby?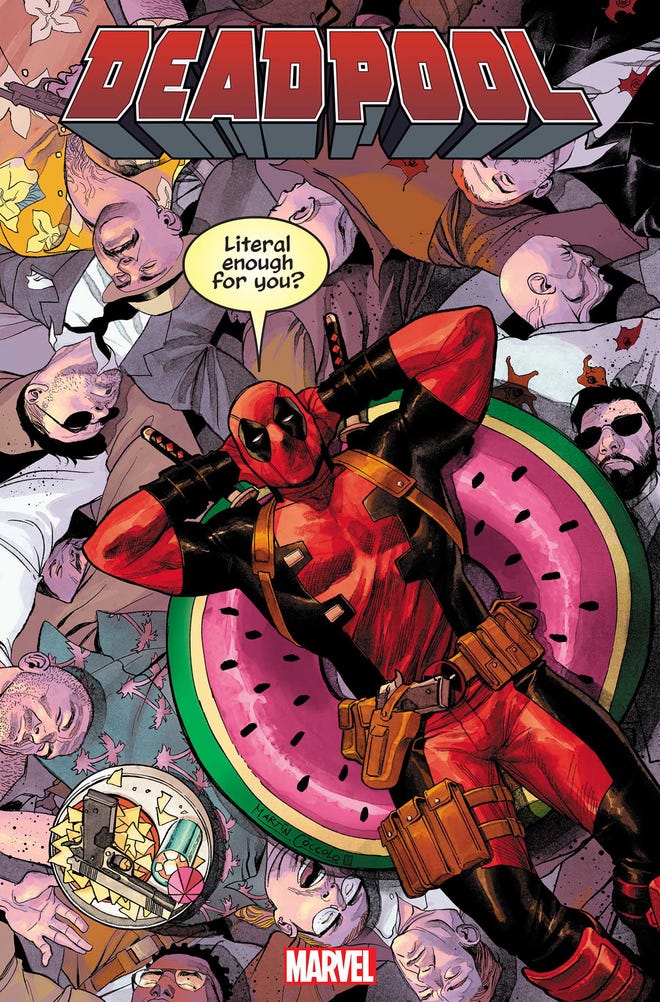 "I love chaos. And what is Deadpool if not chaos incarnate?" Wong asked in a statement accompanying the news. "I'm honored to take the reins for Wade's next solo adventure – expect romance, expect body horror, and expect a wild time!"
Coccolo added, "Some time ago I got to do a ten-page story for Deadpool: Black, White & Blood. It was an awesome albeit short experience which left me wanting for more, so when I was asked if I wanted to take the reins of a new Deadpool series I responded with a resounding yes!"
The new series will be the first time Deadpool has headlined his own series since the cancelation of the Kelly Thompson-written run with its tenth issue in January 2021; the 22-month gap in publication is the longest period without an ongoing Deadpool title since the launch of his 2008 series written by Daniel Way, although the character has appeared across a number of projects during that period.
News of the relaunch of the title comes amid anticipation that Marvel is priming to announce its first Deadpool movie project since Fox was acquired by Disney in 2019; Ryan Reynolds is expected to return to the role.
Deadpool #1 will be released November 2.
---
So, about that third Deadpool movie? Its writers are promising that, despite being the first under the Disney banner, it's not going to pull back on violence, humor, or even language; see what they had to say about it earlier this year.