Marvel relaunches Fantastic Four as a throwback to '60s Star Trek style stories
The Unbeatable Squirrel Girl writer will bring a new intimacy to Marvel's First Family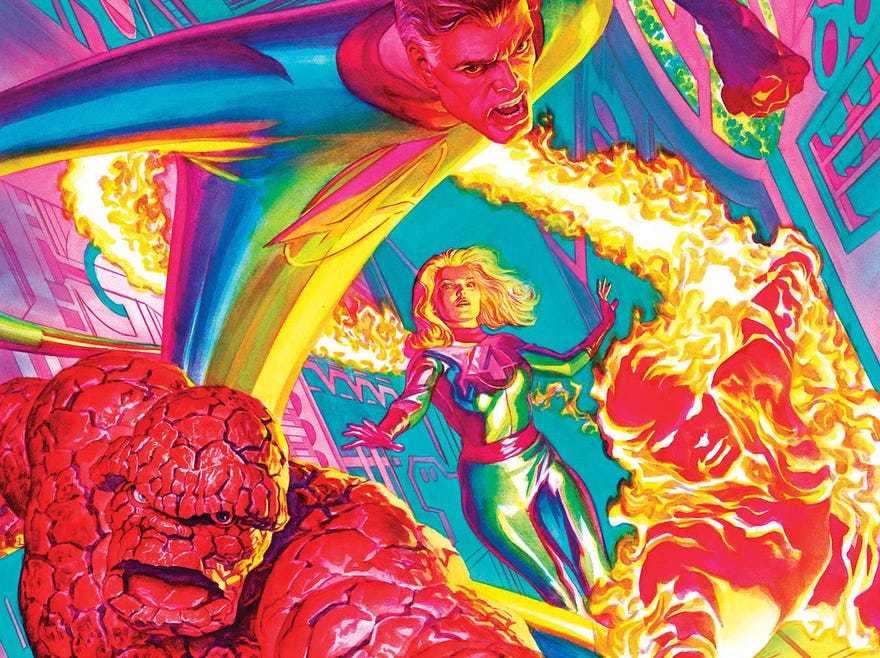 The future of Marvel's first family lies in the north. Following the conclusion of Dan Slott's four-year run, Unbeatable Squirrel Girl writer Ryan North will take over as writer of Fantastic Four, starting this fall.
>As announced by , North will be the writer of a new series of Fantastic Four, with Iban Coello onboard as interior artist, and Alex Ross joining the series as cover artist. (Ross's own FF project, Fantastic Four: Full Circle, will be released next month by Abrams ComicArts.)
According to the writer, his time on the series will go in the opposite direction to what fans expect from the title, as he focuses on smaller scale, more intimate stories featuring Reed Richards, Susan Richards, Ben Grimm, and Johnny Storm – including, at least initially, stories that spotlight each member of the team individually before finding a new take on the traditional team adventures.
"I want to do these smaller, self-contained stories in the vein of '60s Star Trek where they go down to a planet, find a weird thing, fix the weird thing, and move on," he teased. "Having these four weirdos roll into town where there's a mystery or a problem or some sci-fi thing, solve the problem, and then move on struck me as a very interesting way to position the Fantastic Four and tell stories that would feel fresh and not like a retread of what we've seen before."
North's involvement with the title had been teased at this year's San Diego Comic-Con, when Marvel released a graphic featuring the Fantastic Four logo on a compass pointing west, with the word "writer" above the N for north. ("Artist" was placed above the S for south; quite how Coello, who's worked on Venom and Dark Ages for Marvel, figures into that is unclear.)
With the arrival of a new creative team, Fantastic Four will be renumbered with their first issue, as what would have been Fantastic Four #49 becomes Fantastic Four #1, the sixth time in the series' history that it's been renumbered in that way. For those keeping track of the book's "legacy numbering" – Marvel's term for the combined numbering for a series as a whole – the new FF #1 will be #694, meaning that a new anniversary issue is just months away. (In similar moves, #6 of the current Amazing Spider-Man run was #900 in legacy numbering, and #2 of the current Daredevil run is #650 in terms of legacy numbering.)
Fantastic Four #1 will be released this November.
---
If you've been absent from the Fantastic Four for some time and have been wondering what you've missed, perhaps you want to check out Popverse's celebration of what Dan Slott did to make the book better during his time as writer.