A Marvel reboot of The 'Nam? Jason Aaron wanted to, but Marvel said no (so he did it anyway)
Marvel Comics' Vietnam war comic almost had a reboot.
One of the most beloved Marvel comics of the '80s was the war comic The 'Nam (as in Vietnam). Starkly different from the Marvel superheroes it shared space with, the series nonetheless excelled - thanks in part to its creators - Vietnam war vets Doug Murray (writer) and Larry Hama (editor), along with artist Michael Golden.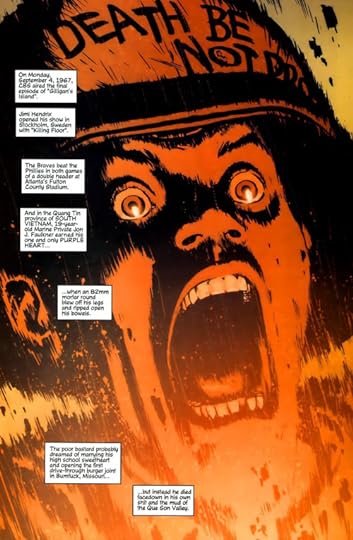 A modern-day return or reboot is something fans of a certain age have clamored for, and earlier today at Thought Bubble it was revealed that one of Marvel Comics' biggest writers pitched just such a thing but was turned down.
At the Jason Aaron spotlight panel at Thought Bubble, he said he pitched a The 'Nam reboot early in his career but was turned down. He didn't let that stop him, though.
"I was obsessed with telling that story," Aaron says.
This pitch became the DC/Vertigo series The Other Side with atist Cameron Stewart. And it was inspired by Aaron's cousin Gustav Hasford and his semi-autobiographical novel The SHort-Timers - which was the inspiration for the seminal film Full Metal Jacket.
"He died when I graduated high school," Aaron said of Hasfod. "After he died, I became obsessed with tracking down a lot of his old writings and finding out more about his old life."
The Other Side is available now. So is a collection of The 'Nam. You should buy both.