Time keeps on slipping in this exclusive preview of The Adventure Zone: The Eleventh Hour
The fifth book in the graphic novel series is released February 21
Not everyone gets a chance for a do-over, but in the upcoming fifth volume of First Second's graphic novel series, the heroes of the Adventure Zone have second, third, and fourth chances to get it right — and that's just the beginning, as Popverse's exclusive preview of The Adventure Zone: The Eleventh Hour reveals.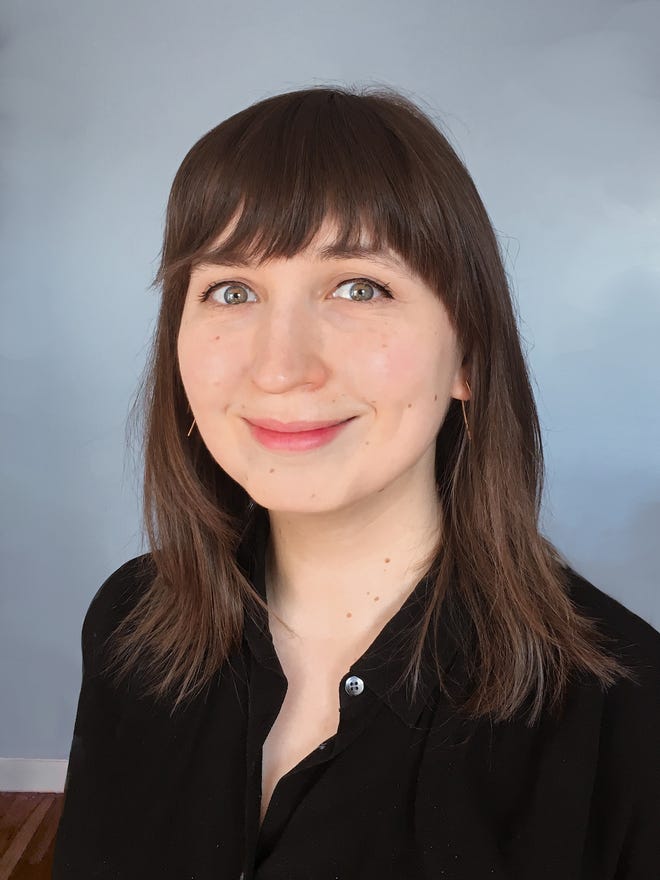 "I'm so stoked that we get to show off this excerpt from The Adventure Zone: The Eleventh Hour graphic novel," co-writer and artist Carey Pietsch tells Popverse. "We all spent a lot of time figuring out interesting ways to play with the time loop mechanic in the comics medium, and I think this is a fun peek at a little bit of what we ended up doing. I can't wait for the book to be out so you can read the rest of it!"
Pietsch is working on the book alongside co-authors Clint McElroy, Griffin McElroy, Justin McElroy, and Travis McElroy; it's the fifth book in the graphic novel adaptation of the McElroy's podcast, which launched with the #1 New York Times bestseller The Adventure Zone: Here There Be Gerblins back in 2018.
The Eleventh Hour takes its title very literally: Taako, Magnus, and Merle are trapped in a time loop thanks to an object called — fittingly — the Temporal Chalice, but that might be a good thing: after all, if they weren't, then they'd also die when Refuge explodes as the clock strikes noon, killing everyone instantly. Thanks to the Chalice, though, they keep getting thrown back in time an hour, leaving them with two mysteries to solve: why is Refuge in danger, and how can they escape the time loop to do something about it?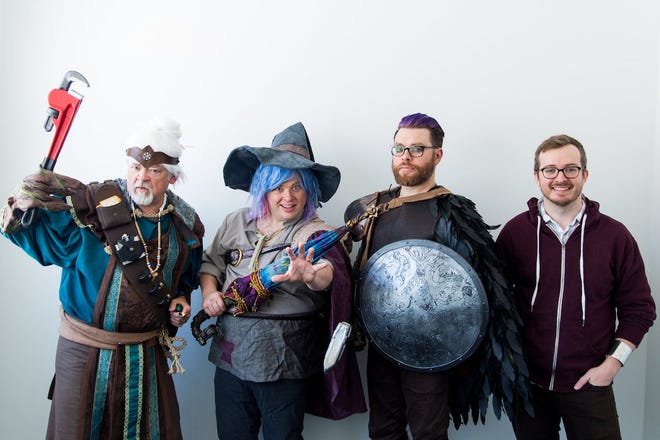 (Okay, there's a third mystery to contend with, as well: what's to stop the three using the Chalice to change their own pasts and fix past mistakes? But in order to even get to that one, there's the whole "Refuge exploding" and "trapped in a time loop" thing to deal with, so, you know.)
The Adventure Zone: The Eleventh Hour will be released by First Second on February 21. Read on for the exclusive preview.
Additionally, for Adventure Zone fans, First Second is hosting a free virtual live event to celebrate the release of The Eleventh Hour, taking place at 8pm ET on February 21. All four McElroys and Carey Pietsch will be in attendance, as well as special guests including Aabria Iyengar, Mega Ran, Gabe Hicks, Janet Varney, Jean Grae, and Krystina Arielle, with "readings, behind-the-scenes content, lively Q&As, and more" promised. More information about the event can be found here.
---
Clint and Travis McElroy were at C2E2 last year, and you can watch their panel right here.