Natalie Portman is open to returning to Star Wars, she reveals
If only someone would think about bringing the Thor actor back to a galaxy far, far away
In an era where all manner of former Star Wars stars are returning to a galaxy far, far away, one iconic face from the franchise has revealed that she's open to making a comeback all of her own… if only someone at would invite her.
Come on, Lucasfilm: what do we have to do to get Natalie Portman back in Star Wars already?
This revelation came in a recent episode of GQ Magazine's Actually Me video series. In the video, which sees the actor respond to fan questions, Portman says that she has "no information" on her return to the franchise after almost two decades, adding, "No-one's ever asked me to return, but I'm open to it."
The comments come after both of Portman's co-stars in the prequel trilogy, Hayden Christensen and Ewan MacGregor, appeared in the 2022 Disney+ miniseries Star Wars: Obi-Wan Kenobi, reprising their roles. Those two weren't the only actors from the prequels to show up in the series: Ian McDiarmid once again played the Emperor, while Anthony Daniels, Jimmy Smits and even Liam Neeson reprised their roles, with Jango Fett himself, Temuera Morrison additionally making a cameo in a different role.
Quite how Portman's theoretical comeback would take place is, of course, open to discussion, given that her character — Padmé Amidala, queen of Naboo turned senator in the Galactic Senate — died at the end of 2005's Star Wars: Episode III - Revenge of the Sith. There's the flashback option, of course, setting the story before Padmé's death and simply not commenting on the actor being close to 20 years older (it's the course they took for young Anakin in the Kenobi series), and then there's what should be known as the Greg Pak approach.
Spoilers follow for Star Wars fans who haven't been reading Marvel's current Star Wars: Darth Vader series.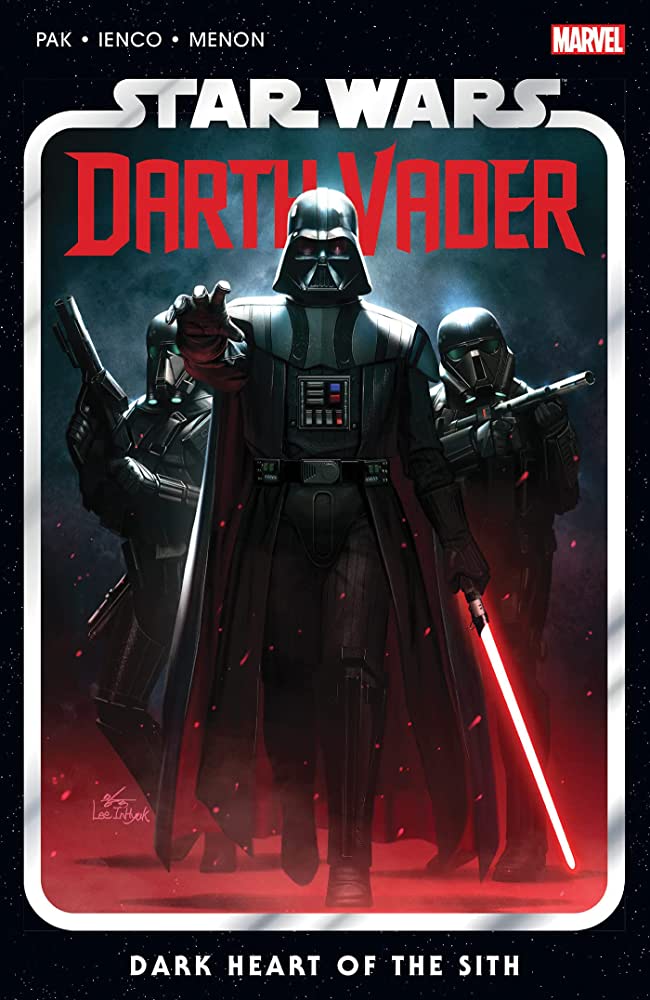 In the first issue of the Star Wars: Darth Vader series currently being published by Marvel — set between the original movie and 1980's The Empire Strikes Back, Vader appears to make an unexpected discovery when faced with someone who looks identical to Padmé, his deceased wife. As it turns out, it's not actually Padmé at all, but instead one of her former handmaidens, who were selected due to their physical similarity to the former Queen so that they could act as decoys in public and private situations when necessary.
According to the canon laid out in the Vader series, that character — Sabé — was one of a group of associates called the Amidalans, who were active throughout the galaxy in an attempt to simultaneously find out the truth about Padmé's death, and also enact positive change upon a galaxy growing seemingly forever darker.
An adult with a similarity to Padmé so great that it temporarily fools her own husband, who is actually a kick-ass hero with a mission of her own that has led her through all kinds of adventures in the background of the Star Wars story…? It feels like a role tailor-made for Portman if she ever does get invited back to a galaxy far, far away… perhaps even in the second season of Obi-Wan Kenobi that Ewan MacGregor wants to make.
If nothing else, a return to Star Wars would allow Portman to mirror her 2022 return to the MCU in Thor: Love and Thunder… although it's unlikely that she'd bring Christian Bale along with her for any future Star Wars cameo, as much as we can hope.
Watch the full Natalie Portman interview here.
---
Why not revisit Popverse's coverage of last year's Obi-Wan Kenobi miniseries?