Neon Genesis Evangelion: How to watch the mecha anime series in chronological and release order
One beginning, three endings. Even its creator says Neon Genesis Evangelion can be confusing, so let us help
The mecha anime genre has never been one to shy away from political or cultural statements, but few are as deep as Neon Genesis Evangelion. Its exploration of the human psyche, the twisted human relationships of its characters, and the way war consumes people have made it one of the most celebrated anime series of all time. However, with all that complexity and depth comes a bit of confusion.
After the end of the series in 1996, multiple films were produced to either cap off the story or to completely retell it, creating uncertainty about how best to watch this highly influential work. If you're wondering if you should watch Neon Genesis Evangelion in release or chronological order here is our breakdown of what both add to the experience and how to do so.
How to watch Neon Genesis Evangelion in chronological order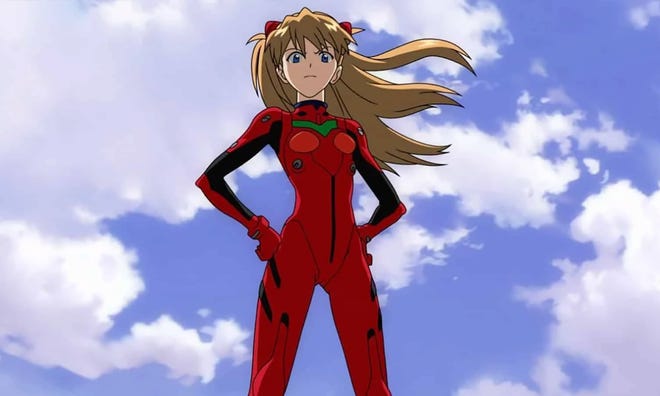 Neon Genesis Evangelion tells the story of a world still recovering from an event called Second Impact that left billions dead and tilted the world off its axis. It follows the team of NERV pilots who are tasked with fighting hostile Angels who threaten to cause a second calamity. While it has many of the tropes of the mecha genre, this franchise offered a ground-breaking take on these tropes and has influenced countless anime fans and studios since it first aired in 1995.
The Evangelion franchise consists of the original 26-episode anime run directed primarily by Hideaki Anno as well as the subsequent six movies that were released. Rather than being prequels or sequels, many of these films are retellings of the plot of the anime with new scenes, characters, or themes, making their place in the timeline difficult to place and occasionally confusing.
It's important to mention that watching the franchise in this way is not recommended for new fans, as many of the films that take place between episodes assume you're already familiar with what comes next. Hence, they often ruin many of the best twists in the anime. If you want to watch all the Neon Genesis Evangelion animated material in chronological order, here is the best way to do so.
How to watch Neon Genesis Evangelion in release order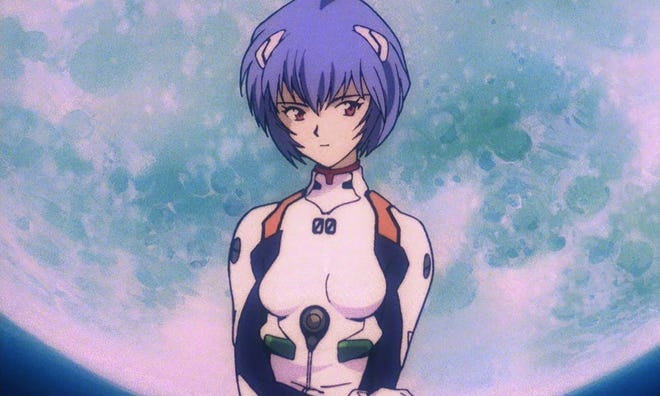 As you can see, there are multiple ways to the experience the story of Neon Genesis Evangelion. Many of the films serve primarily as recaps of the show, but that doesn't mean they aren't worth watching. Most fans agree that they add interesting context to the characters' actions and clarify much of the timeline.
However, watching them before finishing the series can spoil much of the dramatic tension of the show. That's why the best way to watch Neon Genesis Evangelion is in release order.
Where can you watch Neon Genesis Evangelion?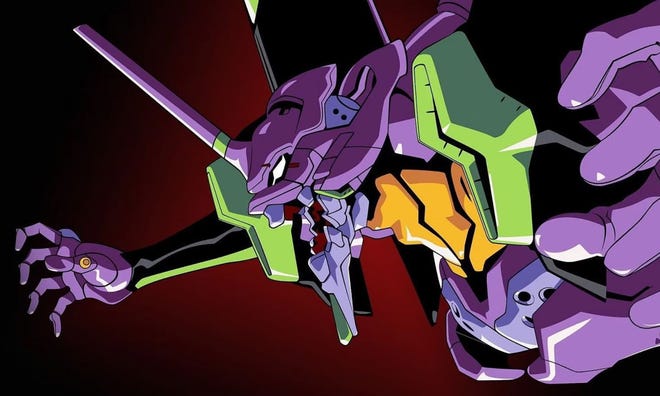 The streaming rights to Neon Genesis Evangelion are currently held by two different companies. If you want to watch the series in its entirety, you'll need two subscriptions. You can find the 26-episode animated series as well as The End of Evangelion movie streaming on Netflix in most territories. The streaming giant also has the Evangelion: Death & Rebirth collection for you to watch under the title of Evangelion: Death (True)2.
As for the other four films which make up the Rebuild of Evangelion series, they require an Amazon Prime subscription.
What's next for Neon Genesis Evangelion?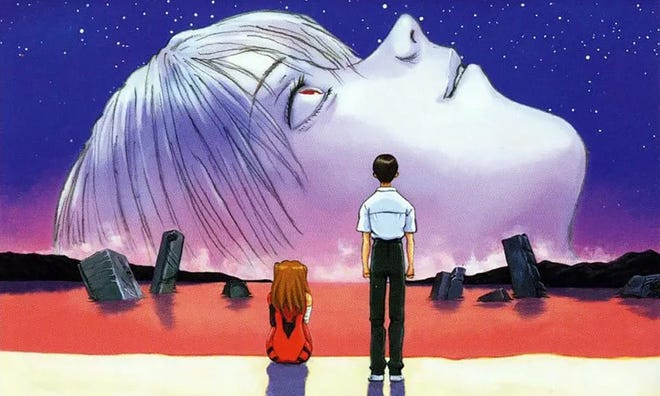 The enduring nature of the Neon Genesis Evangelion anime as well as its significant fanbase more than 25 years after it first aired means that there is always plenty of demand for more stories set in this world. However, according to series creator Hideaki Anno, fans shouldn't expect to see more anytime soon. When asked during a Twitch stream celebrating the one-year anniversary of Evangelion 3.0+1.0 Thrice Upon A Time if this truly was the end of Evangelion, he replied "I already ended it three times. I think it's time to call it a day."
Of course, there is always the chance he will change his mind one day but, for now, it seems Evangelion is truly over.
---