Netflix's Fair Play has a Glass Onion connection
It was a layered creative process.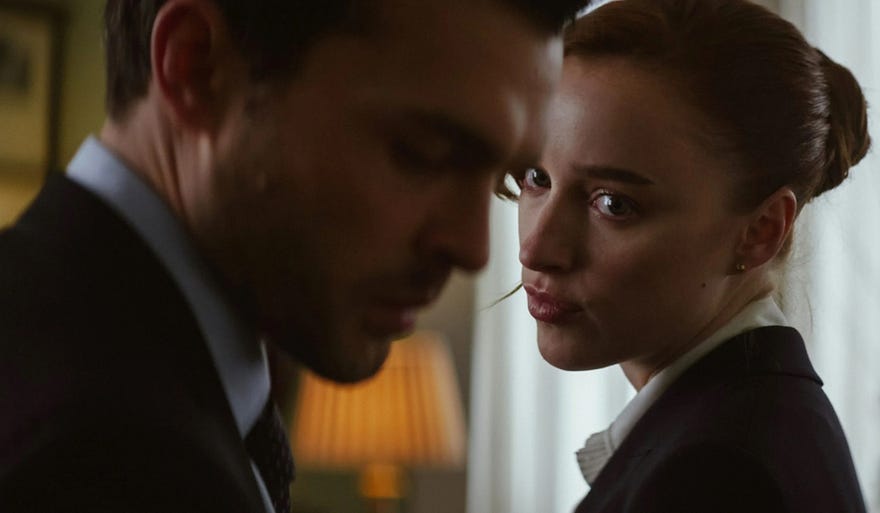 Chloe Domont's Fair Play has made quite a splash since it debuted on Netflix on October 6 after wowing at the Sundance Film Festival back in January 2023. Last week we reported it'd quickly become the platform's most-watched movie in both the US and the UK since its arrival. Currently, it still holds the #1 spot in the UK and European countries like Croatia and Portugal.
The Wrap's Drew Taylor had a chance to sit down with T-Street founders Rian Johnson and Ram Bergman, two of the most sought-after talent in Hollywood right now, as well as Domont and other important figures at the company. The duo has been working with Netflix on the Knives Out sequels, the first of which (Glass Onion) was met last Christmas with applause from critics and viewers alike. Through their production company, they've been trying to empower up-and-coming filmmakers too, and Domont's Fair Play was the first movie made through their "Emerging Filmmaker Program" at T-Street. Netflix snatched the project up after Sundance for $20 million.
T-Street producer Ben LeClair elaborated on the company's philosophy when approaching talent and projects to back up: "I think we're definitely looking for voices and filmmakers that punch above their weight budgetarily and are open-minded to more popular storytelling". This comes as no surprise, as the still-infant company's previous movies were Knives Out and Glass Onion, which, as smart and superbly written and directed as they are, would definitely fall under the "popular storytelling" category; nice twists on the classical murder mystery formula. In the case of Fair Play, we're talking about an erotic thriller which feels like it came straight from the '90s.
"I just feel super grateful that for my first film, I got to make it with the right people and do it the right way. I feel like that rarely happens", Domont added. Johnson said he was "dazzled" by the script from the get-go, but his difficult start in the filmmaking business with Brick, a movie he tried to get made for eight years, must have definitely influenced his and Bergman's approach to picking up and guiding new talent.
---
If you're looking to learn more about the biggest streaming and theatrical releases coming our way instead, our
handy and quick guide
has you covered. You never know when the next Fair Play might pop up!