Mike Flanagan takes on Edgar Allan Poe with Fall of the House of Usher
Netflix is saying nevermore to classic horror with its new miniseries
It's the creative crossover you didn't even know you want, as Mike Flanagan — creator of Netflix's hit horror show The Haunting of Hill House — takes on Edgar Allan Poe for his new miniseries Fall of the House of Usher. If that sounds insane, just wait until you see the first trailer.
As you might expect from Flanagan, the new Netflix show, set to debut October 12 on the streaming platform, isn't a straight adaptation of Poe's iconic 1839 gothic horror short story. Instead, it's what's being described as a "fresh, freaky twist" that updates the story for modern audiences, brings events into the current day, and will also include references to other Poe stories. Could this be the start of a Poe Cinematic Universe? Never say nevermore…
The show stars Bruce Greenwood, Mary McDonnell, Willa Fitzgerald, Carl Lumbly, Mark Hamill, Henry Thomas, Crystal Balint, Kyliegh Curran, Samantha Sloyan, Matt Biedel, Kate Siegel, Rahul Kohli, Daniel Jun, T'Nia Miller, Paola Núñez, Sauriyan Sapkota, Ruth Codd, and Carla Gugino, with the latter playing a shape-shifting demonic presence; she's also described the show as "batshit crazy in the best possible way," which feels like a pretty good indicator of what to expect.
Want an even better indicator? Take a look at the trailer below, and then watch out for Fall of the House of Usher on Netflix October 12.
Oh, that wasn't enough for you? Maybe you'd like to see the first teaser posters for the project, as well. Well, here you go…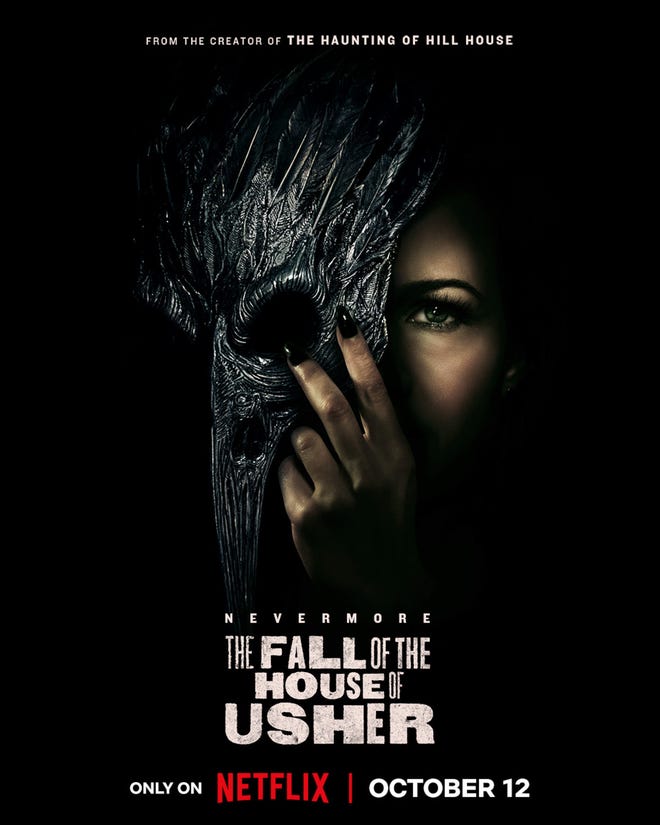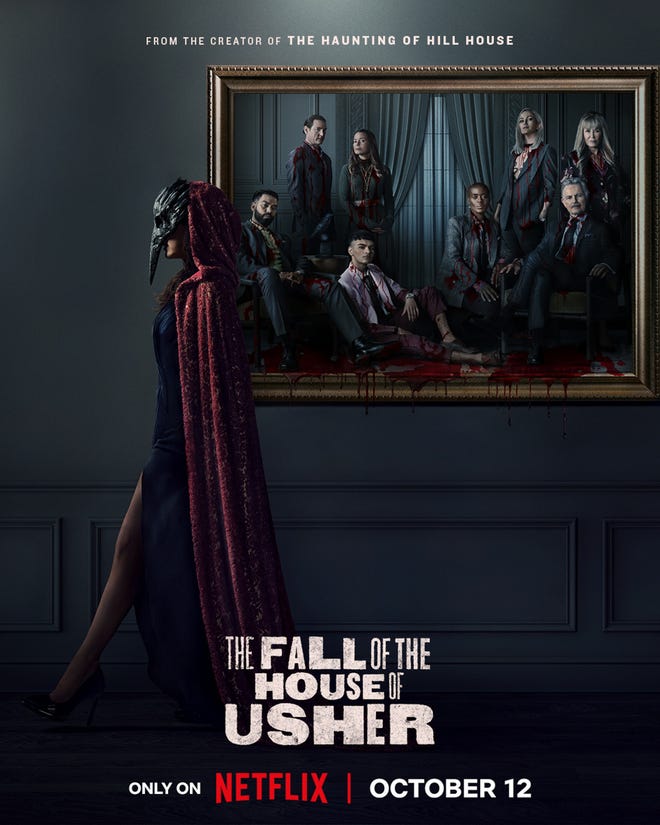 ---
Check out Flanagan's NYCC appearance from last year, talking about The Midnight Club.