Never Have I Ever nabs Netflix's global top English TV slot, with new season of Black Mirror debuting at #2
What is bigger than dystopian sci-fi? Try high school comedy drama Never Have I Ever
The return of Black Mirror to Netflix after four years was an eagerly anticipated event, with episodes of the new season — most obviously, "Joan is Awful" — being discussed far and wide online in the wake of the season's June 15 debut. Despite all this, however, Black Mirror was still only the second most watched show on Netflix last week. What could be bigger than Black Mirror? The fourth and final season of comedy series Never Have I Ever.
The comedy series, co-created by Mindy Kaling and Lang Fisher, follows high schooler Devi Vishwakumar as she negotiates the socially awkward life of an everyday teenager while also trying to come to terms with the sudden, unexpected death of her father. Acclaimed for its representation of Indian-Americans — although also criticized for its portrayal of the Jewish character Ben Gross as being stereotypical and potentially anti-Semitic — the show has been massively successful for Netflix, with the streamer boasting that the first season had been watched by 40 million households in the four weeks since its debut.
Even in its second week of release, the fourth season of Never Have I Ever outperformed Black Mirror globally, racking up 11.5 million views for the week versus 11.3 million for Black Mirror… although it's worth remembering that Black Mirror was only available for four days out of the seven tracked for the top 10, suggesting that daily demand for the shows were somewhat different.
In the US, Black Mirror came out on top, suggesting that, while international audiences want a feel good comedy drama, Americans still feel more comfortable with dystopian sci-fi. What can we say? Like Joan, we're all awful.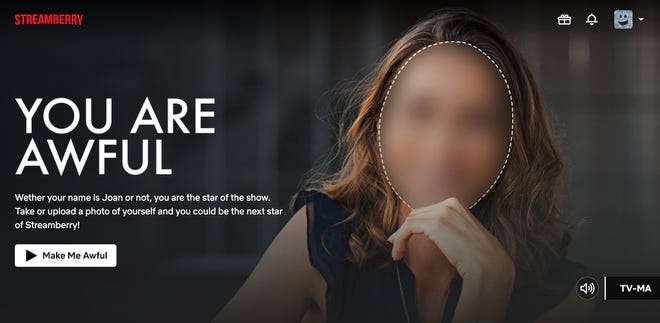 ---
It's June, which means there's just six months to catch up with the Netflix Christmas Cinematic Universe.
Better get started early.