Marvel reveals new X-Men line-up (and quietly changes the X-Men artist line-up)
Firestar wins second online vote, joins X-Men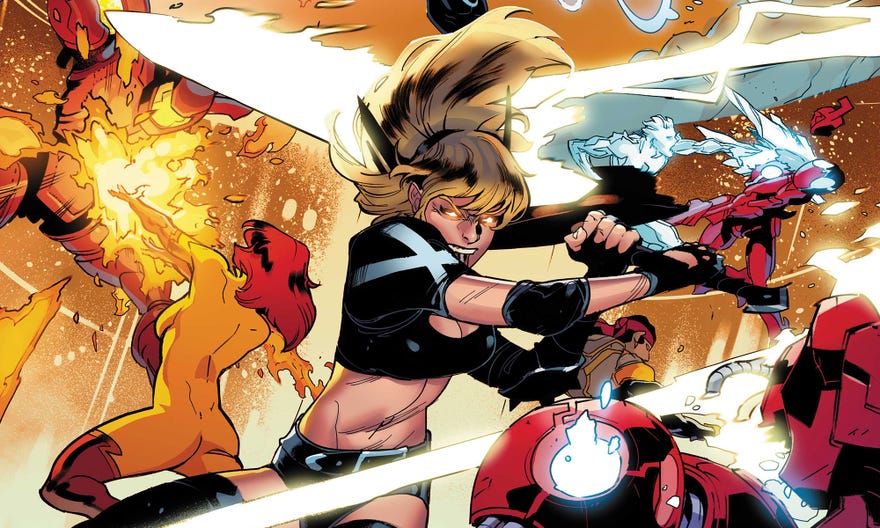 As is a Mighty Marvel Tradition, the old order changeth with today's release of X-Men: Hellfire Gala #1, which introduces a new team roster for mutantdom's leading superhero team, including – for the second year running – one member democratically chosen by fandom. But are either the unexpected choice or her new teammates ready to see Firestar step up to her biggest starring role yet?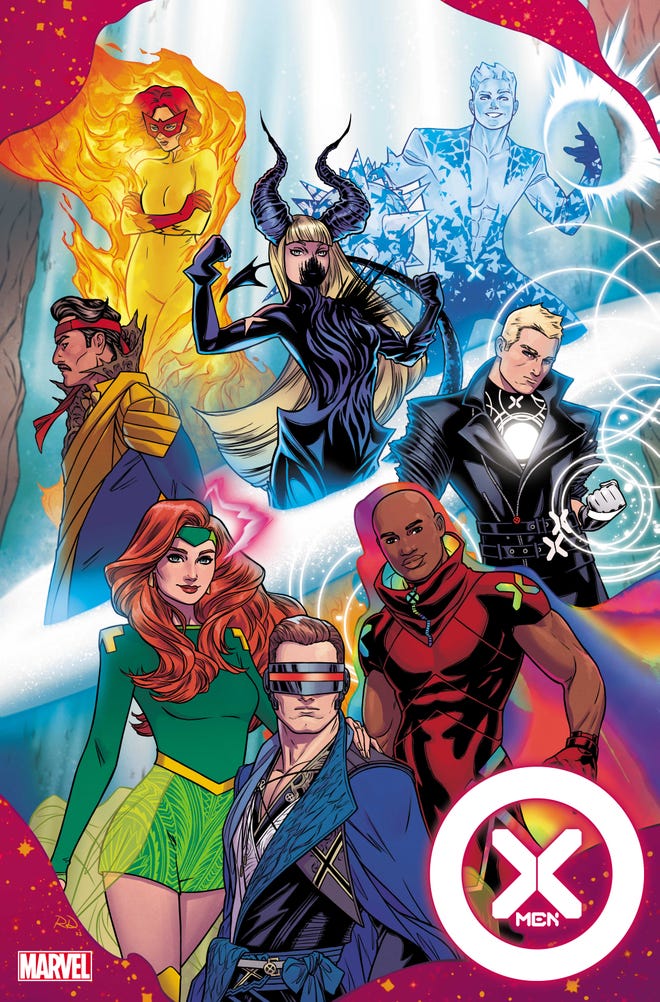 Revealed in the oversized X-Men: Hellfire Gala one-shot, Firestar – who has formerly served as both a member of the New Warriors and Avengers earlier in her comic book career – won this year's X-Men Vote, despite having a relatively low profile in the current Krakoan era of the X-Men franchise in recent years. The character, originally created for the animated series Spider-Man and His Amazing Friends in 1981, made her Marvel Universe debut in 1985's Uncanny X-Men #193.
"Firestar didn't see the X-Men coming but I'm thrilled that she's here because commencing with X-Men: Hellfire Gala # 1 and moving on, her story is exactly what the X-Men will need this year," Hellfire Gala (and regular X-Men series) writer Gerry Duggan said in a release announcing Firestar's victory. "If your favorite didn't win – don't despair. Every character mentioned is a page from the handbook on the way up. Hope you enjoy year two. Viva Krakoa!"
The second X-Men Vote ran online from January 10 through January 13, and offered fans the chance to add just one member from a pre-selected list of options, including Armor, Bling!, Penance, and Siryn. As the winner, Firestar will be added to the team alongside four additional new members: Iceman, Havok, Forge, and Magik, with the new line-up making its debut in August's X-Men #13.
Here's a look at the team's formal debut in X-Men #13, both with covers and several unlettered interior pages:
Firestar's victory comes a little over a year after Polaris won the first vote back in April 2021, but the two won't serve together; as of Hellfire Gala #1, the previous X-Men team is no more, with only Cyclops, Jean Grey, and Synch remaining of the previous line-up. They're not the only ones leaving the ongoing X-Men title; according to Marvel, the series will have a new art team as of next month's #13, with C.F. Villa (Black Cat) and Joshua Cassara (X-Force) rotating story arcs and replacing the outgoing Pepe Larraz and Javier Pina.
The heroes who lost the first vote got their day in the sun nonetheless, with runners-up from the first vote featured in February's one-shot Secret X-Men #1; it's unknown at this time whether a similar honor awaits those who lost out to Firestar.
X-Men: Hellfire Gala #1, by Duggan, Kris Anka, Russell Dauterman, Matteo Lolli, and C.F. Villa, is available now. X-Men #13, featuring the introduction of the new team, will be released August 17.
---
Get inside the Judgment Day event brewing between Avengers, X-Men, and Eternals with Kieron Gillen.