New York Comic Con 2022 panel reservation process goes awry, ending with ReedPop postponing process completely
New York Comic Con 2022 reservation system falters due to "server error"
For clarity, Popverse is a sister company of New York Comic Con under the overall banner of ReedPop.
So you're planning on going to New York Comic Con 2022 and expected by now to know which major panels, signings, and merch exclusives you had a guaranteed spot for. For many that's not the case. Monday, September 26 was anticipated to be a big day for those attending New York Comic Con 2022, as it was the first chance fans had to reserve seats for their most anticipated panels (such as those featuring the casts of My Hero Academia, Good Omens, various Star Trek shows, as well as Lord of the Rings: Rings of Power, and Wheel of Time), private signings, and exhibitor exclusives (including some Funko POPs in high demand) for the four-day event. What actually happened, for many people, was a letdown.
In what has been initially attribued to "server error" by New York Comic Con's social media, many of the 60,000+ people who queued online for NYCC's reservation system weren't able to reserve the panels, signings, and exclusive merch they (and NYCC) had hoped to do that day.
And for those of us that have been attending New York City Comic Con regularly, it's an issue that has popped up each of the past three editions of the event.
Here's what happened, as Popverse understands it - with words from ReedPop's live events team.
How Monday's NYCC 2022 reservation system went down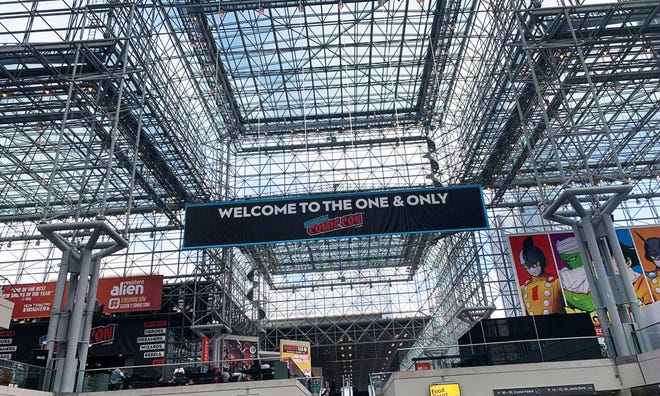 The New York Comic Con 2022 online reservations opened at 12:00 p.m. ET on September 26, with the intention that fans could sign up in advance for panels, signings, and merch exclusives. As far as panels go, reservations are required for the Main and Empire stage panels - AKA the biggest panel rooms of NYCC 2022, with a seating capacity estimated by Popverse to be about 3,000 each.
According to ReedPop's live events team, at least 60,000 individuals were in the queue as of 12 p.m. ET. The live events team expected the servers "could handle the volume" - and that stress tests performed earlier in the year "at volumes significantly higher than what we saw today" gave them ease in avoiding a repeat of the past two NYCC's issues.
However 13 minutes into reservations, ReedPop paused the queue due to what was described on Twitter by the company as "a server error."
New York Comic Con's reservation system, as well as its onsite tap towers tied to the NYCC XP experience onsite, are managed by Thuzi - a third party cloud-based platform/technology company that offers data management to live event companies. Owned by Patron Technology since 2019, Thuzi has worked with the NCAA College Football Playoffs, professional sports teams, and even the recent D23 Expo.
While they ultimately decided to hit pause until further notice, initially ReedPop and Thuzi tried to clear out the system several times by pausing and unpausing the queue. Popverse has confirmed that the queue was paused and unpaused three times in the roughly 150-minute span between the reserveration queue opening up and then being shut down for the day.
"We were able to reopen successfully each time, the issues began when we looked to increase volume of folks going into the system," says Rogers.
For some, there was also an additional problem. In the New York Comic Con app, the reservations link was updated prior to September 26 but if the app wasn't updated/refreshed, it continued to show the 2021 NYCC reservations link - which was a dead end, unable to reserve them anything for 2022's show.
The 2022 link was updated in the app prior to reservations going live. However, if the app didn't update or refresh for fans after the link was updated, they saw the 2021 link.
At 2:33 p.m. EST, ReedPop called Monday's reservation plans off, halting the system entirely until further notice.
So what happened to NYCC's registration system?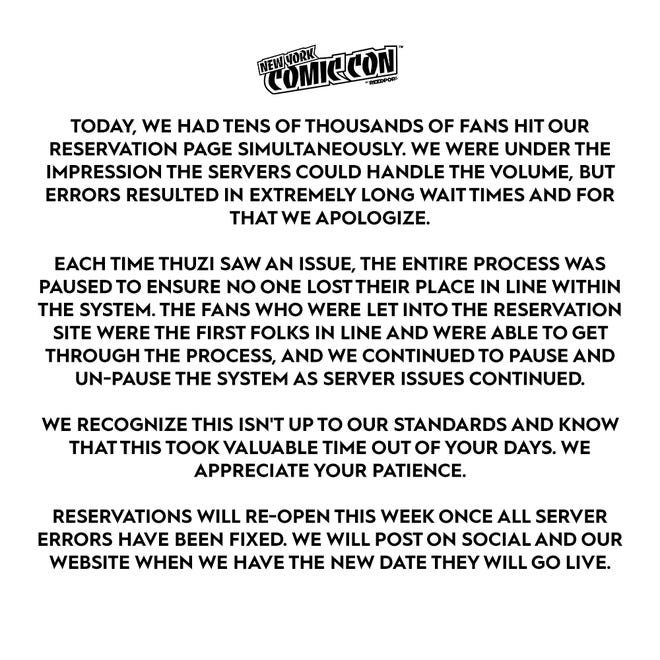 Although a "server error" was mentioned in by NYCC's social media posts at the time, organizers of the event aren't certain exactly what happened. "We can't be certain of that until we receive the full report [from Thuzi]," says Rogers.
After registration issues ahead of 2021's New York Comic Con, Rogers says it was determined that was caused by an authentication step, database constraints due to volume, and the system not accurately reporting capacity. It's unclear if those issues were at fault this week, but ReedPop said that the aforementioned stress tests earliest this year "did not experience last year's issues."
An experience from the outside
As Monday's NYCC registration problems unfolded, Popverse saw many fans, pros, and press openly struggle with the issues. Among those, we found someone on the press side who could uniquely understand the issues apparently at play.
"ReedPop has been pretty transparent through the day about this issue, but it should have been assumed to have as many servers needed since the event is one of the biggest cons out there," says comics journalist Dan McMahon of Gatecrashers. "Coming from 4+ years in a SAAS (Software As A Service) tech background, I understand that nothing ever goes according to plan, but now I am in the water without a paddle to know when I will need to rearrange my day job schedule to be able to book these panels."
But even with his experience, McMahon is concerned Monday's problems will affect his business.
"This is my first con other than Star Wars Celebration, which press got seats at, so I wasn't as anxious as this," McMahon tells Popverse. "Big panels like the ones we are reserving for are the ones that will most likely get the most eyes. As a smaller website in a sea of much larger corporate sponsored sites, NYCC is a really big shot to grow our audience so I can't say it doesn't make me nervous I won't get into the ones that I know my audience will want to hear about and the ones that will help grow our audience."
Has the thing I was hoping to get reserved filled up?
According to Rogers, no. While some fans were able to successfully make reservations for New York Comic Con 2022, none of the panels, signings, or merch exclusives are completely filled.
"At this time, nothing is completely reserved. When we reopen the reservations, everything will be available," says Rogers.
What are New York Comic Con's registration plans going forward?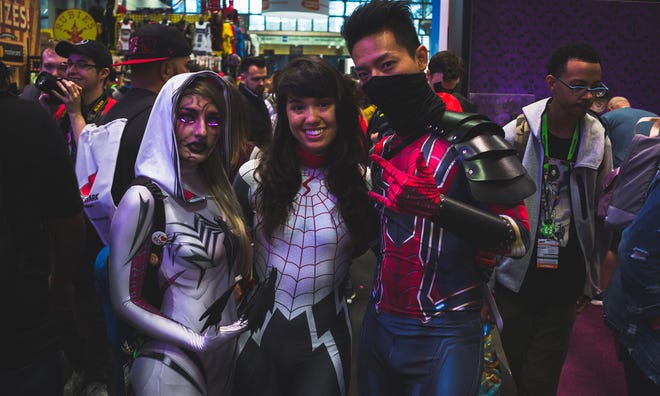 A second statement, released by New York Comic Con on their social media Tuesday, says that a revised reservation queue date/time will be announced on September 28.
For Rogers, the end goal remains the same - but they are rethinking how to accomplish it.
"Our goal is simple – make this an easy, 30 minutes max step we ask our fans to do in the weeks running up to the show that leaves them able to plan their weekend with us and feeling good, while helping us mitigate extremely long lines onsite," Rogers tells Popverse. "Moving forward, we're going to take a complete step away from how we've been executing this and start completely over – to have issues three years in a row is unacceptable, regardless of if they're different issues year to year or not. Our fans deserve better and our team left today just as frustrated and disappointed."