Complete List of Every New York Comic Con x MCM Metaverse 2020 Exclusives
What's a convention without exclusives?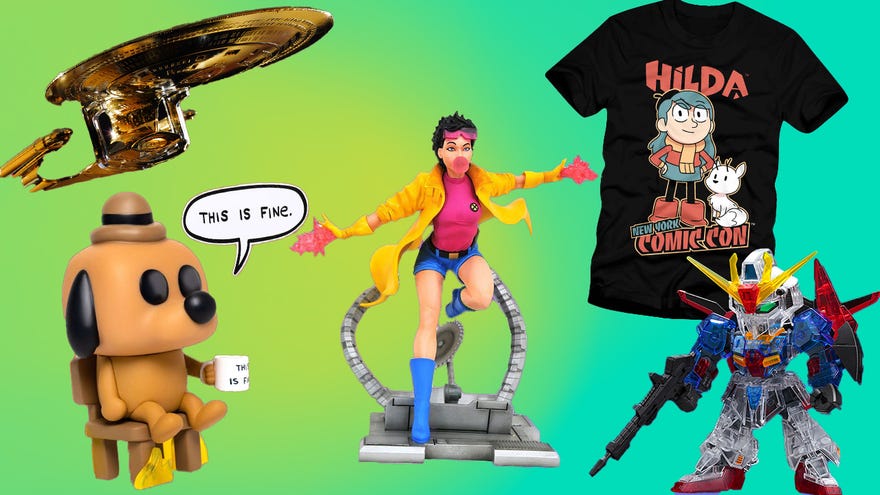 While we might not be gathering in person this year to celebrate New York Comic Con and MCM Comic Con, we are doing the next best thing - a virtual con. From October 8-11, NYCC x MCM's Metaverse will be bringing all the things you love most about cons to the comfort of your home. That means panels, celebrity meet & greets, and of course con exclusives.
We want you to be able to get your hands on every collectible your heart (and collection) desires. So we've compiled a list of where you can find all the NYCC and MCM exclusives in one place. Be sure to check back daily as this list will be updated when new products are announced!
Bandai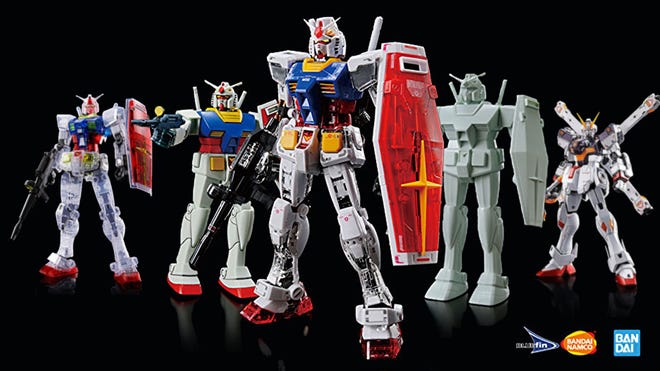 Check out the complete list of exclusives from Bandai here!
Comics
Batman # 100 NYCC Variant Cover by Jock - $15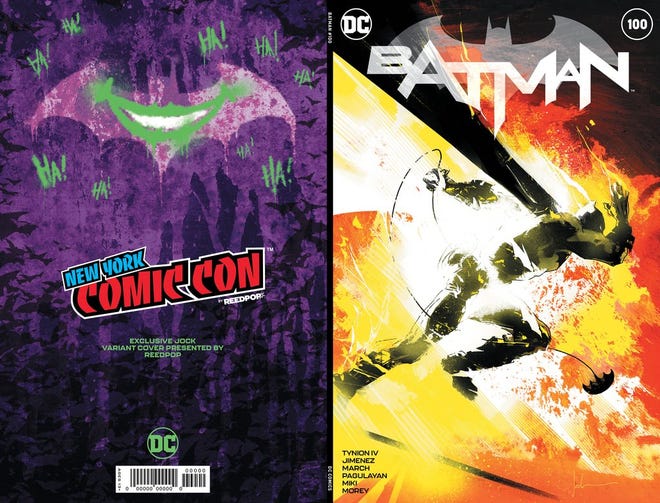 Black Widow #3 by J. Scott Campbell - $25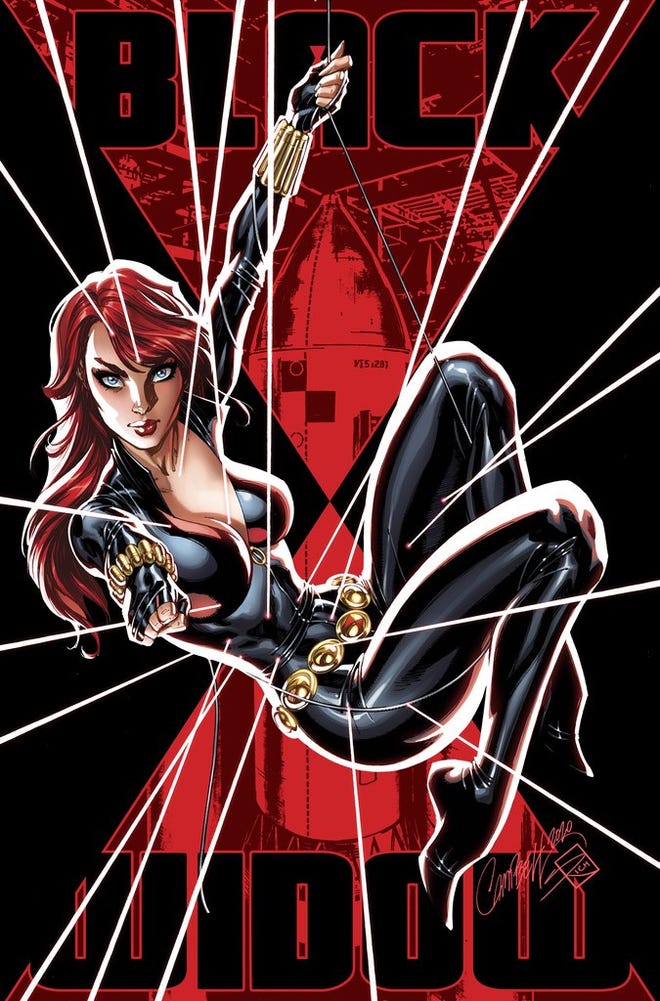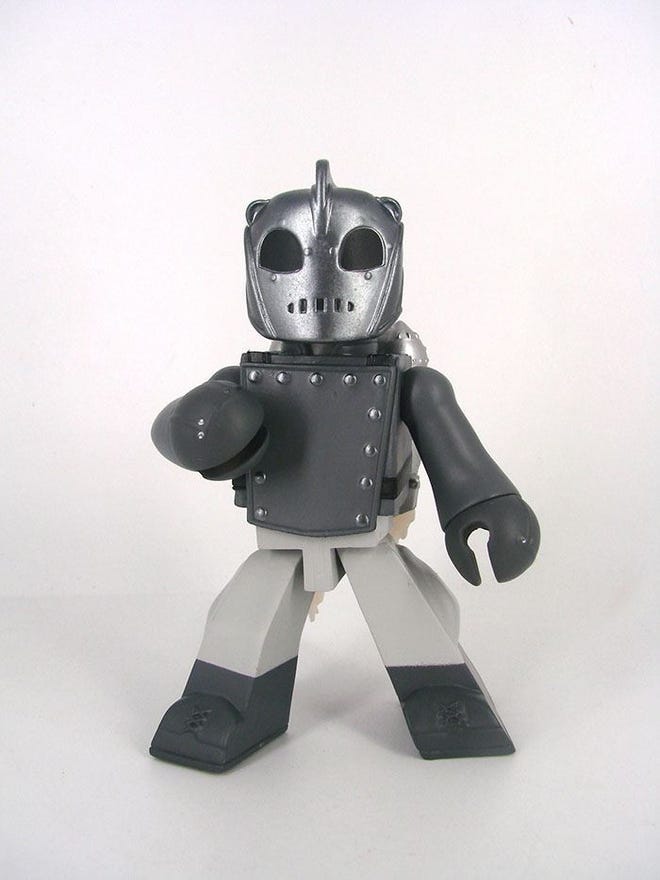 Godzilla Vinimates Fire Rodan NYCC 2020 Vinyl Figure - $9.99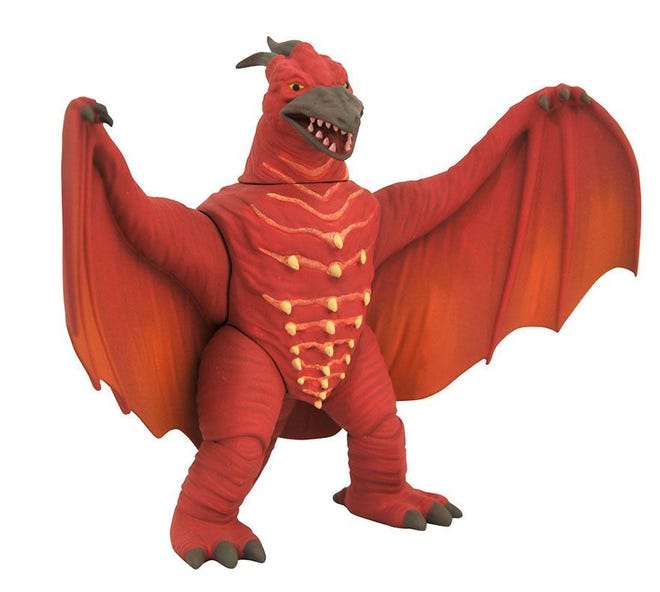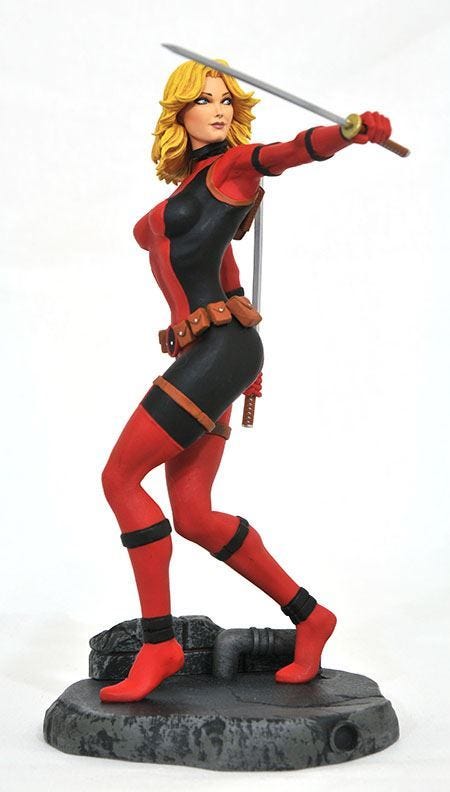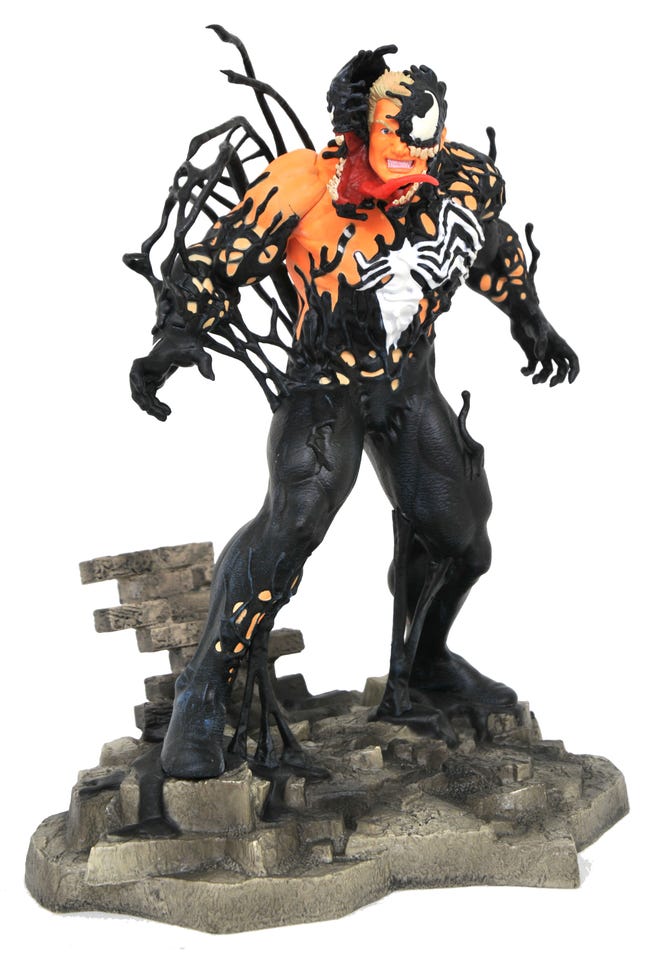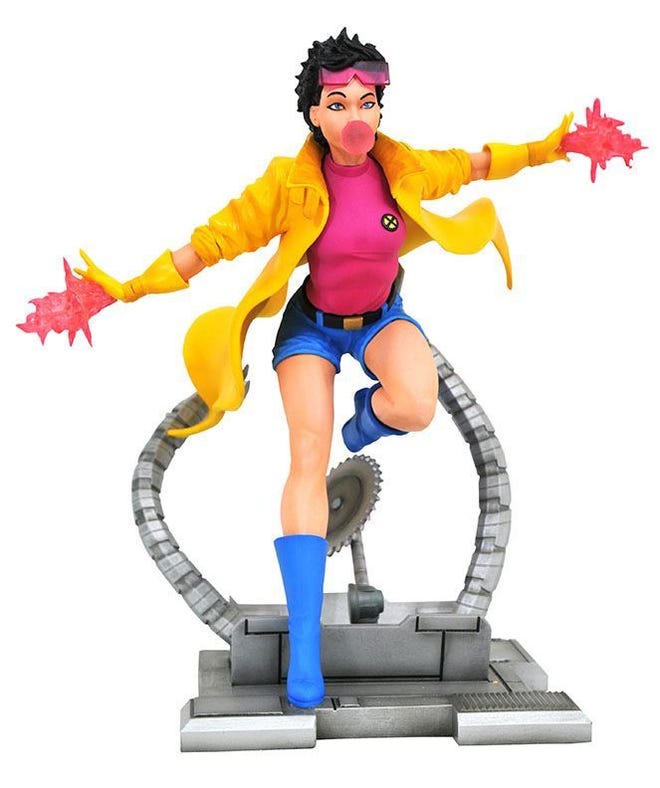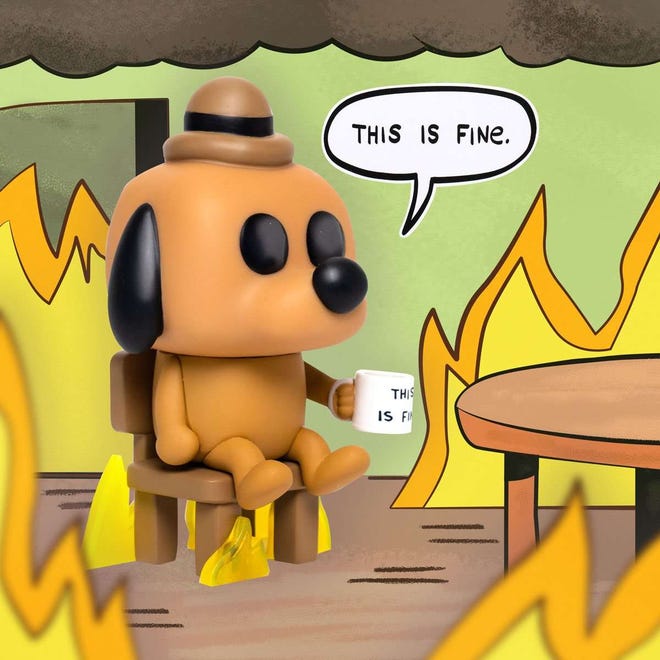 Check here for all your Entertainment Earth exclusives from the This is Fine Dog Pop! to the Star Wars: The Mandalorian sling bag.
Funko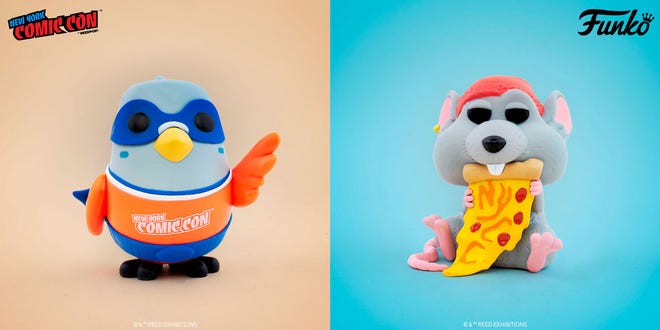 To find all the information you need to know about Funko exclusives and how to purchase click here!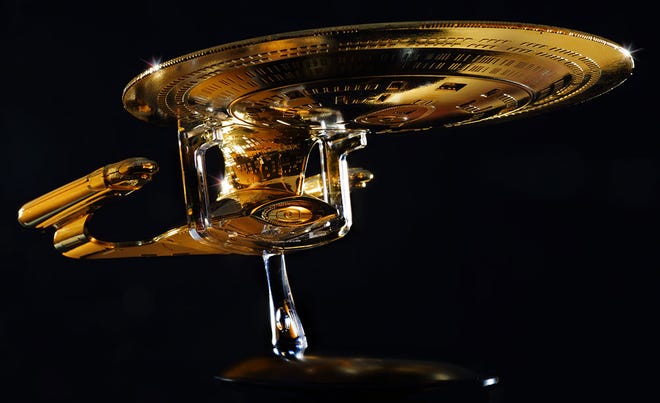 This limited-edition model of the U.S.S. Enterprise-D is plated with 18-carat gold. Only a 1,000 pieces will ever be made, so this is your chance to own something truly special!
Hilda
Exclusive NYCC x Hilda T-Shirt - $27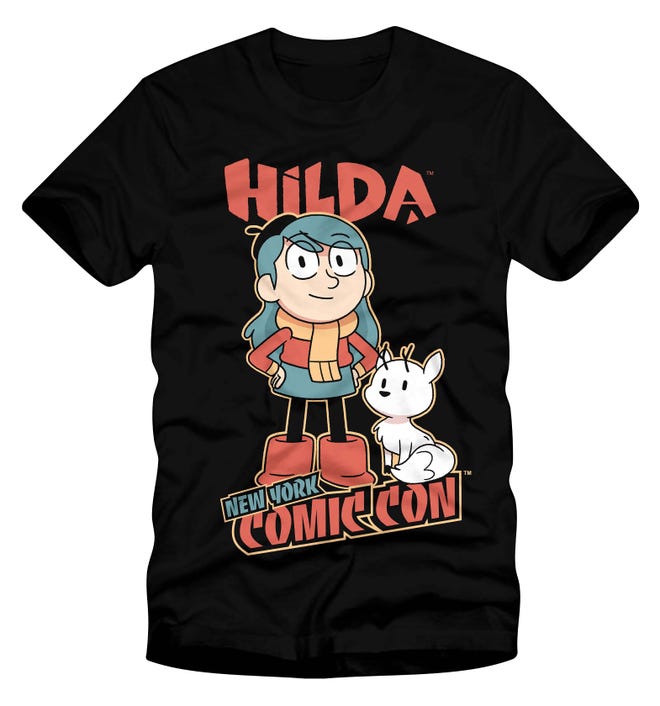 Exclusive NYCC x Hilda Tote - $25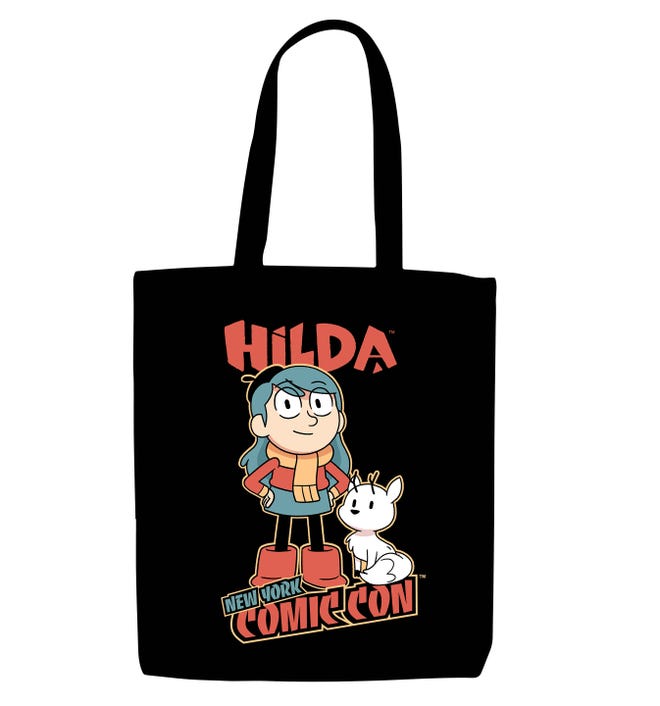 Konami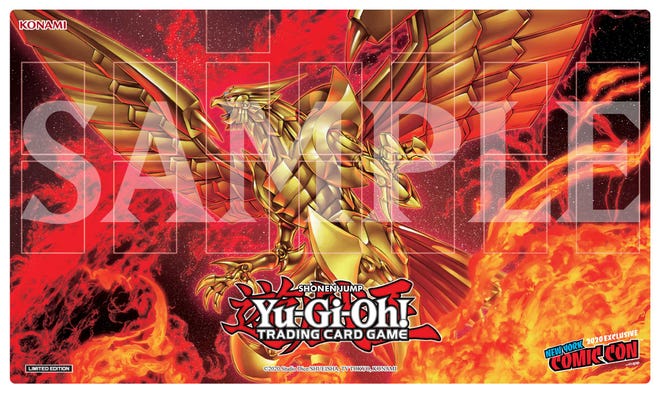 Celebrate NYCC x MCM Metaverse with a special variant art of the legendary Egyptian God Card, The Winged Dragon of Ra Game Mat. The Yu-Gi-Oh! TCG release Legendary Duelists: Rage of Ra featured this variant artwork for the very first time, and now is your chance to collect it! Available on a limited basis, this full-sized, rubber Game Mat is the same size as Game Mats used as prizing in various KONAMI-sanctioned events, so it is perfect to Duel your way to the top. Made with high-quality materials, your Dueling experience will be as smooth as possible.
This Game Mat will be exclusively available in limited supply during the NYCC x MCM Metaverse October 8th – 11th at 10AM EST (7AM PST), so don't miss your chance!
Token Card
Always popular at conventions, the personalized Yu-Gi-Oh! Token Cards are going digital in 2020! Make your own personalized Yu-Gi-Oh! Token Card from the comfort of your home as a digital keepsake, and share them on social media! You can choose from different card backgrounds and Dueling legends or the 2020 NYCC logo. (Limit 2 Tokens per person.) In addition, a limited number of attendees will win a physical copy of their Token Card that will be shipped to them.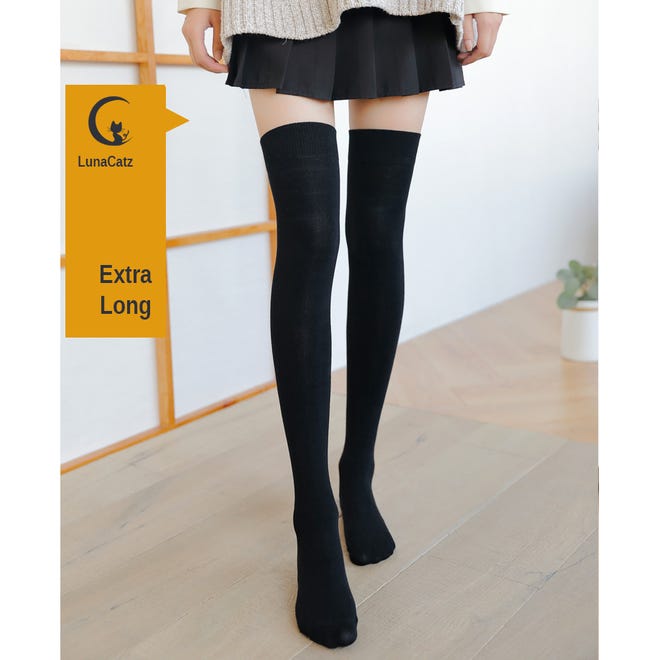 Two new colors, pink and wine red are coming for LunaCatz's extra long thigh high socks!
They are:
High quality for regular wear as well as cosplay
Stretchy for thick thighs
In petite and plus size
Unisex
Over the Metaverse weekend, they will be on sale as sets. Get $5 off buying all three colors (black, pink, and wine red)!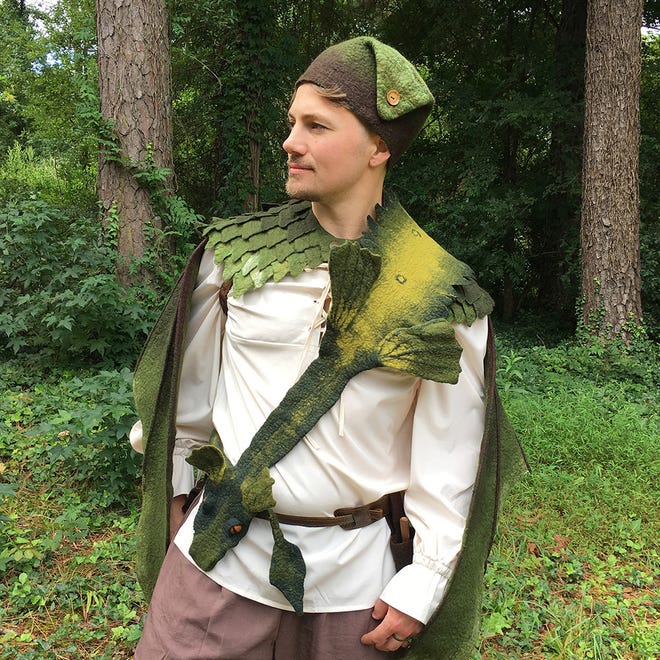 The pet dragon you've always wanted! Rendered in super soft hand felted Merino wool, they can be worn a bunch of different ways and comes in 8 different color combinations. 25% for the weekend of Metaverse. Use code DRAGON at checkout.
Fancy Witch Hat - $205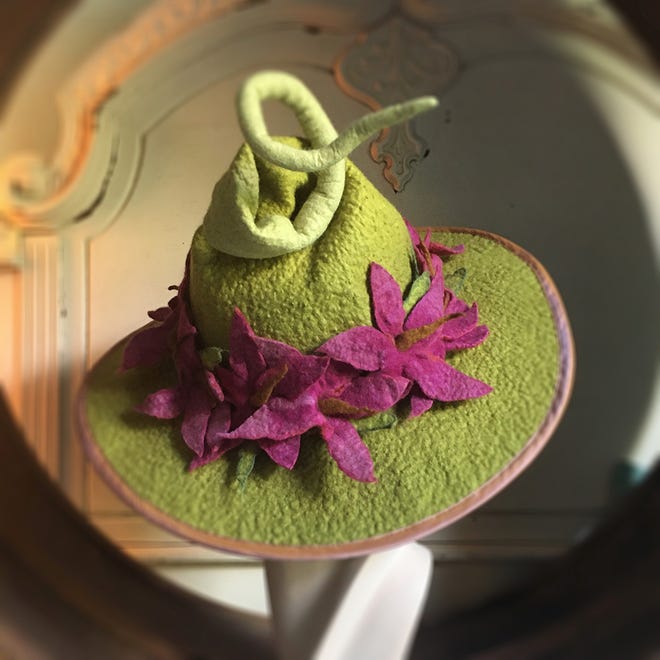 A gorgeous one of a kind hand felted witch hat in acid green with a long curly point. 25% for the weekend of Metaverse only. Use code LILYWITCH at checkout.
Dragon Wings - $375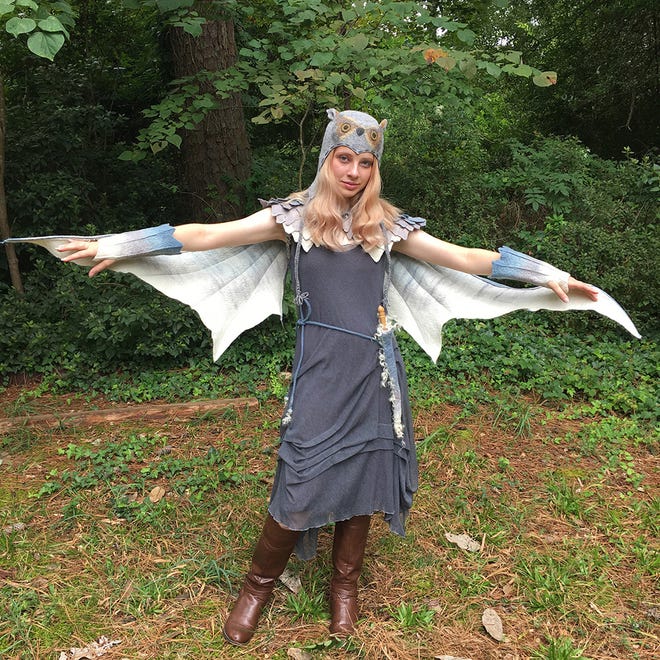 Beautiful hand felted ombre dragon wings with a scaled collar to match. The wings are worn on an elastic harness that is covered by the collar. They are available in 6 color combinations and are 25% off for the weekend of Metaverse. Use code WINGSET at checkout.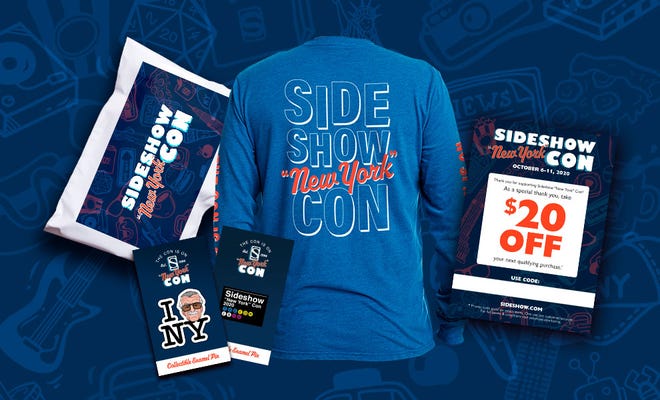 This swag bag includes a blue long sleeve t-shirt, a limited-edition SNYC 2020 collectible pin, a $20 off code with a special convention discount, and a bonus "I Stan NY" Stan Lee collectible pin.
Make sure to check out Sideshow's booth for more announcements, deals, and giveaways throughout the weekend!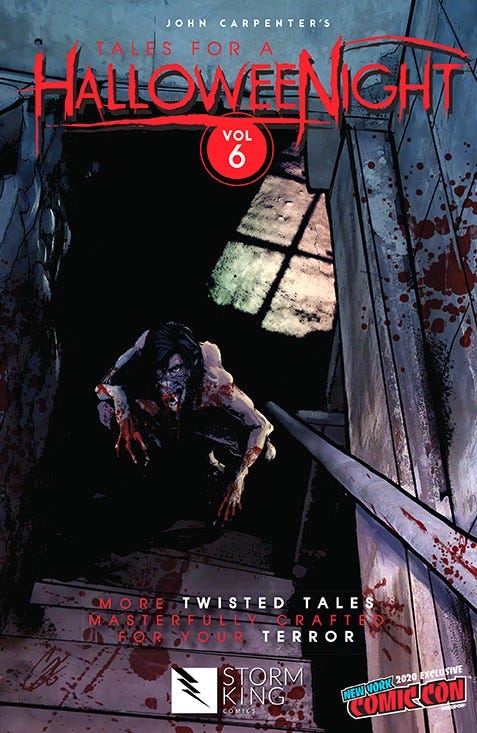 Volume 6 of our annual horror anthology has arrived! John Carpenter's Tales For A HalloweeNight is the yearly Halloween tradition which brings the best and the brightest to Storm King with one goal in mind; to scare you enough that you need to turn on the lights before you get to the end of the book. Did we succeed this year? One way to find out...if you dare! Here's your chance to get this year's NYCC exclusive with cover art by Cat Staggs! Happy Halloween!
Tenacious Toys
ARCTONG B1 SPACER Metallic Green & Tourbillon Watch Set - $290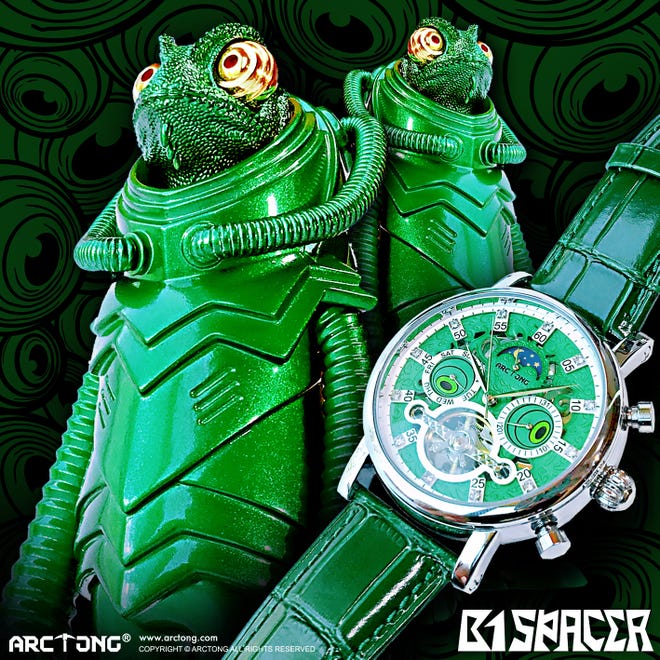 This exclusive edition of the Metallic Green B1 Spacer plus matching Tourbillion watch is a Tenacious Toys NYCC 2020 exclusive set. Both the Spacers and the watches are numbered out of an edition of 125 total at $290 per set with free US shipping.
The B1 Spacer concept is a "Chameleon spaceman" to be developed into a cartoon character. The head of the figure is sculpted to look like a real Chameleon head. The body of the figure is created to use both leaves and space suits to combine together. The tube shaped arms and legs, the back arched shape and the tail of the figure all imitate the look of a real Chameleon. For the head, the eyes and the tail are attached with magnets, and can be detached too. Because of the magnets, the eyes can rotate to different angles. The 8" figure projects a space and future feel, using different colors to illustrate different types of B1 Spacers for the future.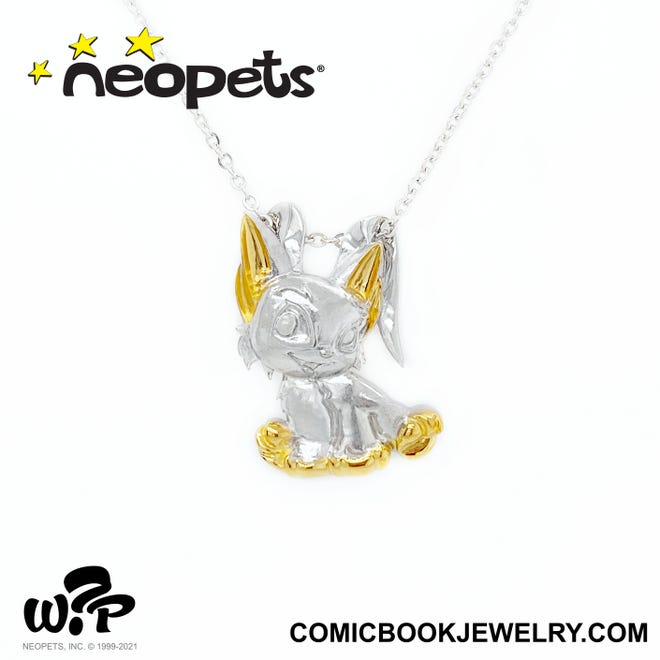 A new Neopets Collection is launching at NYCC Metaverse! Each piece of jewelry is paired with a code for an exclusive in-game item, unique to each pet, on Neopets.com! As a NYCC Metaverse Exclusive, if you place an order during the event, you'll receive a second exclusive in-game prize along with your first item, only available during NYCC Metaverse! International shipping available.
What's Your Passion will also be offering 15% off site wide. No code needed!
Zen Monkey Studios
Airbender Golden Bundle 1 (Team Avatar) - $33.99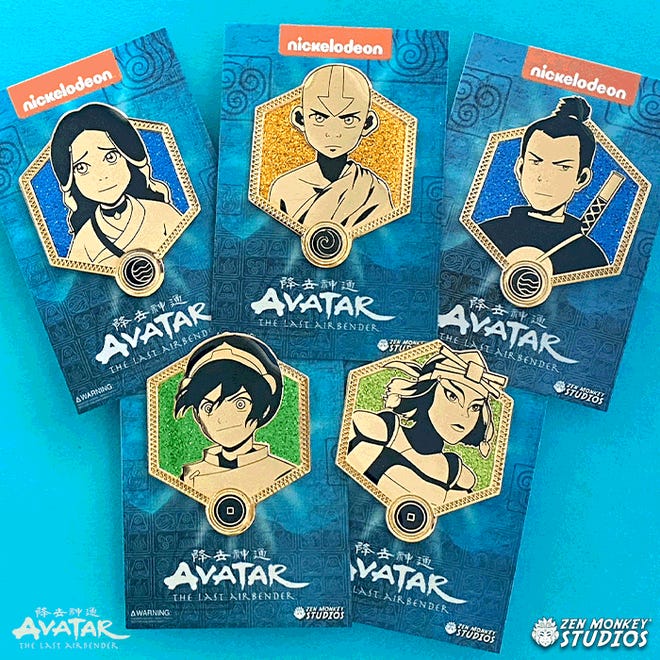 Airbender Golden Bundle 2 (Fire Nation) - $33.99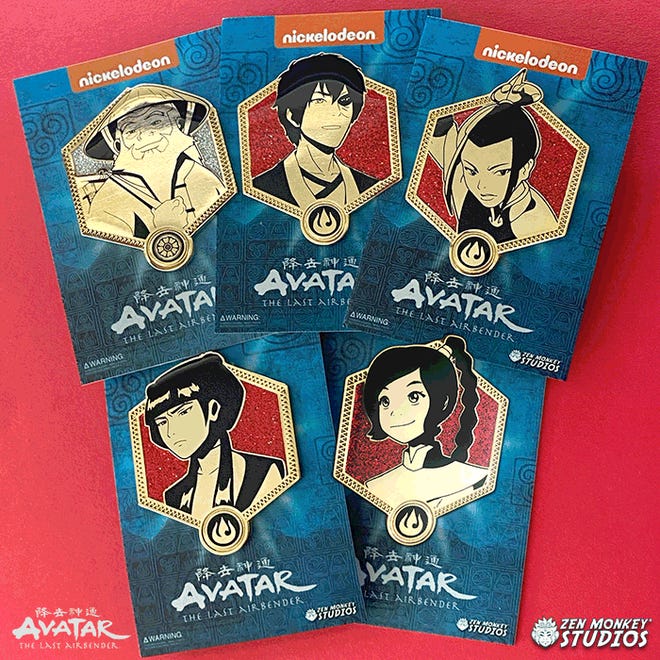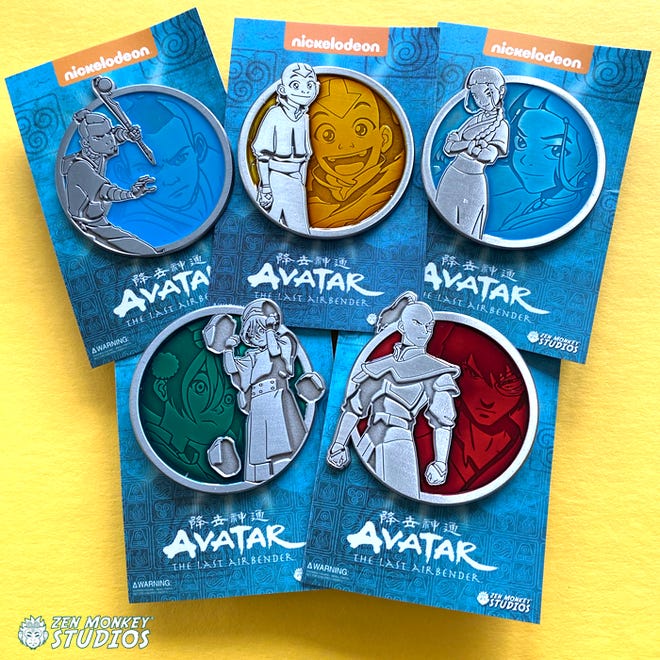 Korra Portrait Series: Pin Combo - $31.99