New York Comic Con x MCM Comic Con Metaverse Day 1 Recap!
No need for FOMO this year, everything is online!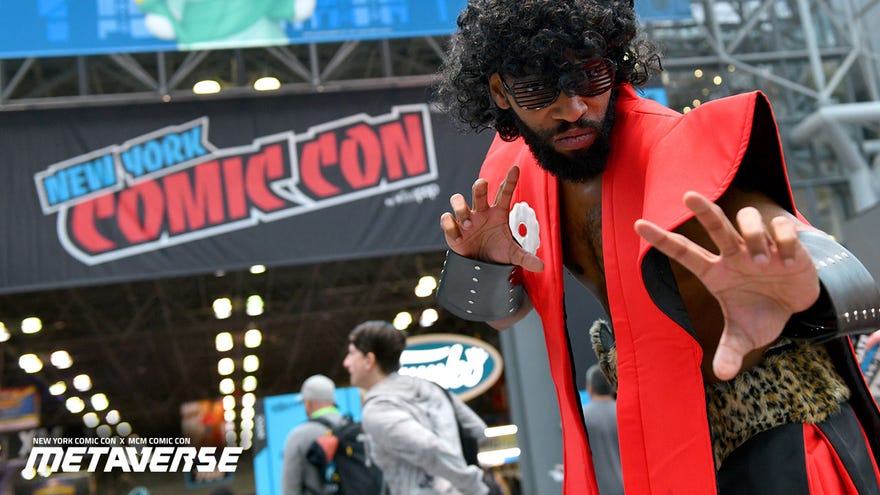 Today was the day we've all been waiting for: the first day of the New York Comic Con x MCM Comic Con Metaverse! I don't know about you, but it was great to have those con feels again. The best part about an online con is that your legs don't hurt quite as much from walking all day, you have access to all the food you want, and you can get into every panel.

The best part? We're just getting started. There's still so much to see and do from shopping in the Virtual Show Floor, Retailer Zone and Artist Alley to watching more panels and meeting your favorite celebs!
Here's what you missed on day 1 of NYCC x MCM Metaverse!
Star Trek Universe
The Star Trek Universe panel was truly out of this world!
First, the Star Trek Lower Decks panel was crashed by legendary actor and director Jonathan Frakes to the surprise of the cast. Later, Sonequa Martin-Green's baby daughter, Saraiyah, joined in on the Star Trek: Discovery panel fun which included an exclusive first look at the first episode of season 3. But the biggest news came from the announcement that Kate Mulgrew is returning as Captain Kathryn Janeway in the new animated series, Star Trek: Prodigy coming out in 2021! Needless to say, there was some excitement.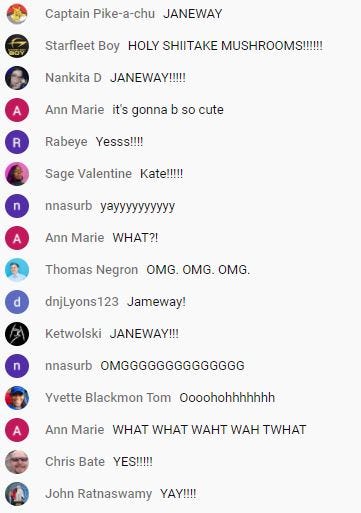 Doctor Who Spotlight
A delightful Jodie Whittaker was joined by companions Mandip Gill and Bradley Walsh for this Doctor Who panel looking back on the past 2 seasons of the show. The panel also revealed the first look at this year's Doctor Who special, "Revolution of the Daleks" featuring the Doctor trapped in a high security prison away from her friends. They didn't give a release date for the episode yet (or a trailer for next season, sorry), but it's coming soon!
Amazon Prime Video Presents - The Boys
Ahead of the season 2 finale of The Boys, the cast entered the NYCC x MCM Metaverse to talk about the season thus far. The star studded cast was joined by some equally famous fans including fellow cast member Anthony Starr and basketball superstar (and superfan) Shaquille O'Neal who gave himself his own super name and powers.
Beyond Riverdale with Archie Comics
The one and only Madelaine Petsch, who plays Cherry Blossom on Riverdale, surprised the cast and fans with a heartfelt cameo during the panel, right after a recap of the wild events of Season 4.
The writers, led by Jamie Rotante, also revealed a new digest series, World of Betty & Veronica Digest #1, coming January 2021, as well as Archie 80th Anniversary Digest #1, coming February 2021.
Katherine Langford and Charlie Plummer Talk Blowing Up & Growing Up in Spontaneous
And if you stayed 'til the last bit of the Spontaneous panel, you caught an explosive ending.