New York Comic Con x MCM Comic Con Metaverse Day 2 Recap!
Woah, we're half way there.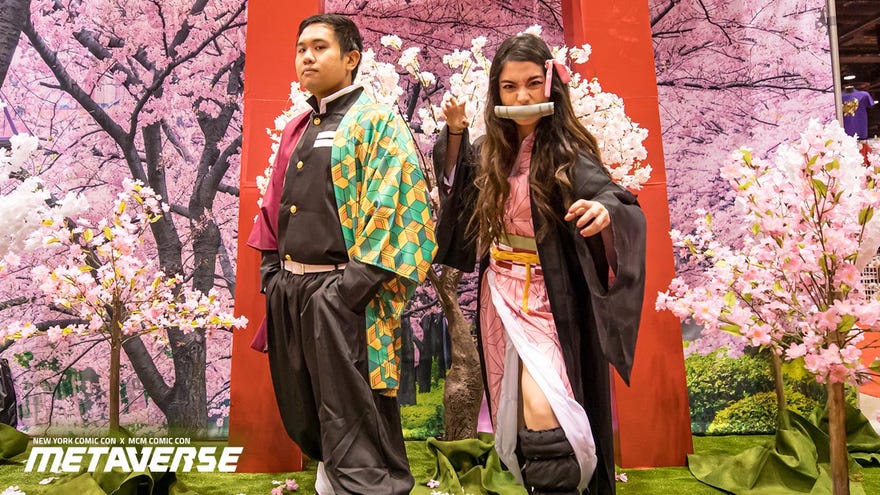 We're back baby! Day 2 of the New York Comic Con x MCM Metaverse was even better than the first. I'm not sure how that's even possible, especially after that panel with The Boys cast, but it's true. Every day just gets a little bit better and feels just a little bit more like coming home. There are meet-ups and cosplay showcases taking place in our Discord channel so you can make new friends and recreate that con feeling. There are snacks (at least I hope you have snacks). There are quizzes to find out what kind of McDonald's dipping sauce you are (probably Mighty Hot Sauce).
Here's some of the things you may have missed on day 2 of the NYCC x MCM Metaverse!
First of all did you know there's a virtual claw machine on the show floor? Because there is. And you can win real prizes and play by downloading an app.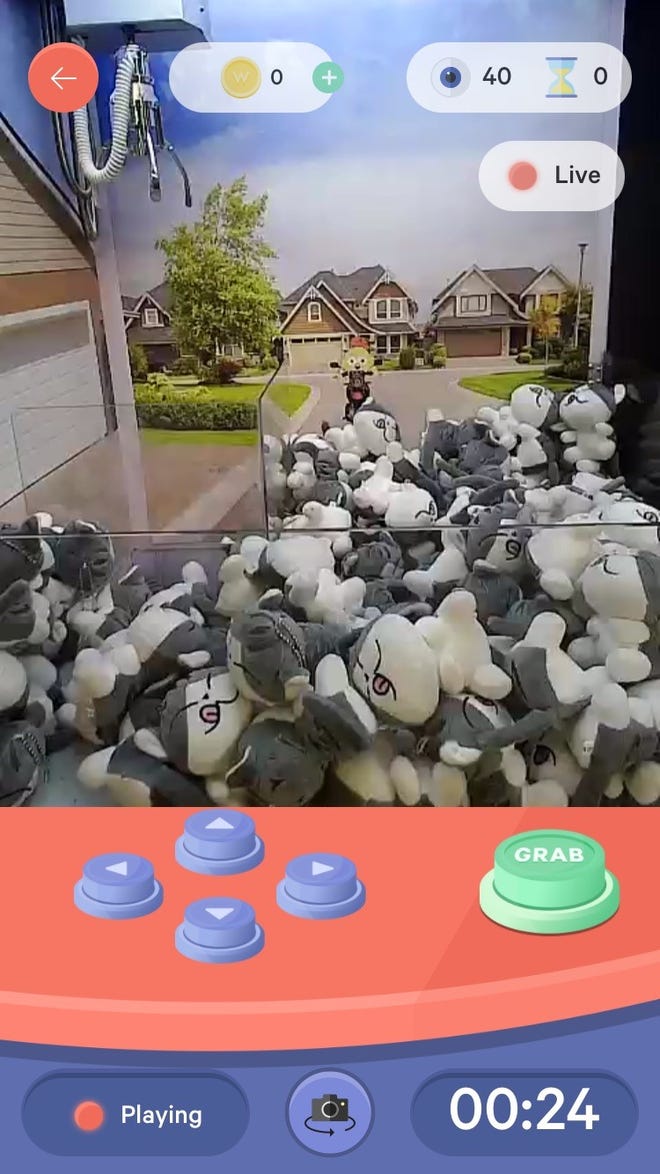 Ready Player Two | A Conversation with Ernest Cline and Wil Wheaton
Besides showing off his awesome remote controlled DeLoran, Ernest Cline also revealed the book flap copy for Ready Player Two. The sequel promises a new quest with even more Easter Eggs, a mysterious prize, and a dangerous new rival. Sign me up.
Twenty Years of Harry Dresden | In Conversation with Jim Butcher and James Marsters
Hearing about Jim Butcher's Harry Dresden novels from the master himself was a true treat. It was even better when moderator and series narrator James Marsters threw away his script and started asking his own questions. But the best part of the panel by far was when Jim's cat decided it wanted to get in on the Metaverse fun.
Manga for Everyone from TOKYOPOP
TOKYOPOP's panel was full of exciting announcements. First, was the reveal of a new manga style graphic novel for the new Netflix series Resident Evil: Infinite Darkness. Then came an exclusive teaser clip from said series! The CG animated series will follow Leon S. Kennedy and Claire Redfield from Resident Evil 2 and will air on Netflix in 2021.
Cast of Starz's American Gods Tease Season 3 Details
Some Gods, including Danny Trejo and Dominique Jackson, invaded the American Gods panel to release the trailer for season 3! The trailer shows a young Shadow Moon, new cast member Ashley Reyes as the tech savvy Cordelia, and hints of Bilquis' new journey teased in the panel. The new season will air on Starz in 2021.
Cast of Marvel's M.O.D.O.K. Reveals First Look At Hulu's New Animated Series
Creators Patton Oswalt and Jordan Blum were joined by cast members Melissa Fumero, Ben Scwartz, and Aimee Garcia. They dropped a sneak peek of the soon-to-be-cult-status Marvel's M.O.D.O.K., which is coming soon to Hulu. Seriously though, you're gonna love it.
Get some rest! Saturdays are always fun at New York Comic Con & MCM Comic Con!