New York Comic Con x MCM Comic Con Metaverse Day 3 Recap!
Carpe Metaverse!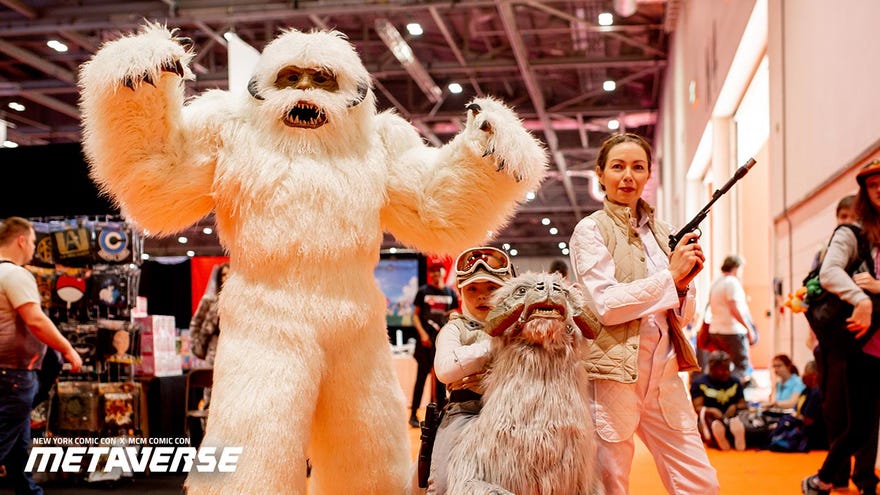 Can you believe it's DAY 3 of the New York Comic Con x MCM Comic Con Metaverse already?
It's gone by so fast. There's been so much to see and do. I hope everyone has had as much fun as I've had so far taking part in photo ops, purchasing personalized videos from celebs, and just hanging out in the chat. There's one day left so let's make the most of it.
Here's all the best stuff that happened on day 3 of the NYCC x MCM Metaverse!
Vote on Your Top Cosplayer for Cosplay Central's Virtual Championships of Cosplay, Powered by SYFY WIRE
Cosplay Central's Virtual Championships of Cosplay, Powered by SYFY Wire, needs your help for their Fan Vote! Click here to see the submissions and vote for your favorite to take home the crown! Voting ends on Sunday October 11 at 11:59 PM EST / Monday October 12 at 4:59 AM BST. The winner will be announced on Monday, October 12.
10th Annual NYCC x MCM Metaverse Charity Art Auction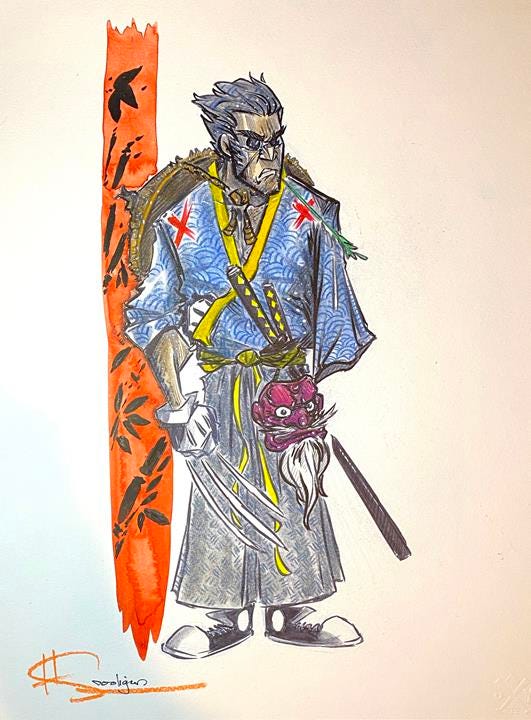 One of the best traditions of NYCC is the St. Jude's Charity Art Auction. This year the auction has moved online which gives even more people the chance to bid on some incredible art. The auction is in full swing and has already raised a record breaking $75.1K for St. Jude Children's Research Hospital. Bidding closes tomorrow at 8:00 PM EST so check out all of the pieces available and bid while you still can!
A Discovery of Witches S2 | Behind The Magic
The cast of Discovery of Witches joined the Metaverse from set where they are currently filming season 3 to tease details about the show's second season. They dropped not only a trailer, but a release date of January 8, 2021 for the show's return. The author of the book series that inspired the show, Deborah Harkness, also joined fans in the YouTube chat to squee over the series.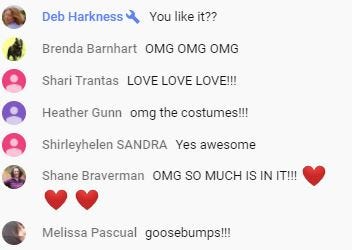 AMC's The Walking Dead
What's a New York Comic Con without a panel from AMC's The Walking Dead?This year's panel was extra special because Norman Reedus, Paola Lázaro, showrunner Angela Kang, and Chief Content Officer of the The Walking Dead Universe Scott M. Gimple joined the YouTube chat. They dropped some behind the scenes info, shared stories, and just generally geeked out. A one of a kind con experience.


Adapting the Grishaverse with Leigh Bardugo and Eric Heisserer
Author Leigh Bardugo sat down with showrunner Eric Heisserer to talk about adapting the Grishaverse for Netflix. They spoke about everything from ships to being goth kids to crying over seeing the actors in costume for the first time. Leigh also surprised fans with the first clip of the score from composer Joseph Trapanese. It's called the Grisha Theme and I have to admit I GOT CHILLS. It's incredible.
Dylan O'Brien Takes Fans Behind-the-Scenes of Paramount's Love and Monsters
Fans were HYPE to learn more about Dylan O'Brien's fun new monster-post-apocalyptic-rom-com, Love and Monsters. The panel was full of jokes, fun behind- the-scenes clips, and love between the cast members. You could really tell they all loved working together and had a good time making this movie.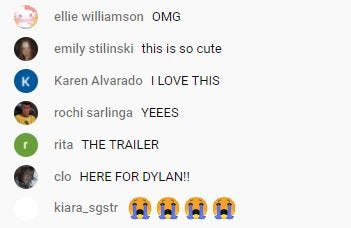 Metaverse Presents 'Lost' Anniversary Fan Q&A With Damon Lindelof and Carlton Cuse
Fans finally got to ask Carlton Cuse and Damon Lindelof all their burning Lost questions in this special anniversary panel. And while they didn't answer every question fans have had over the decade, they gave compelling reasons as to why they decided to keep some things mysterious. It was great not only to look back, but to get insight into their thought process in creating this iconic series.
Entertainment Weekly and Universal Present Women Who Kick Ass - The 355
The women of the 355 panel took questions from fans during their panel...and those fans turned out to be fellow cast members Sebastian Stan and Edgar Ramirez! Sebastian asked Jessica Chastain what it was like working with him again, this time on Earth (the last time they worked together it was in space on The Martian). Edgar asked about what kind of special secret agent skill the women would want to have. It was a special experience getting to see all these incredibly talented actors together on one panel.