New York Comic Con x MCM Comic Con Metaverse Day 4 Recap!
It's the end, my friends.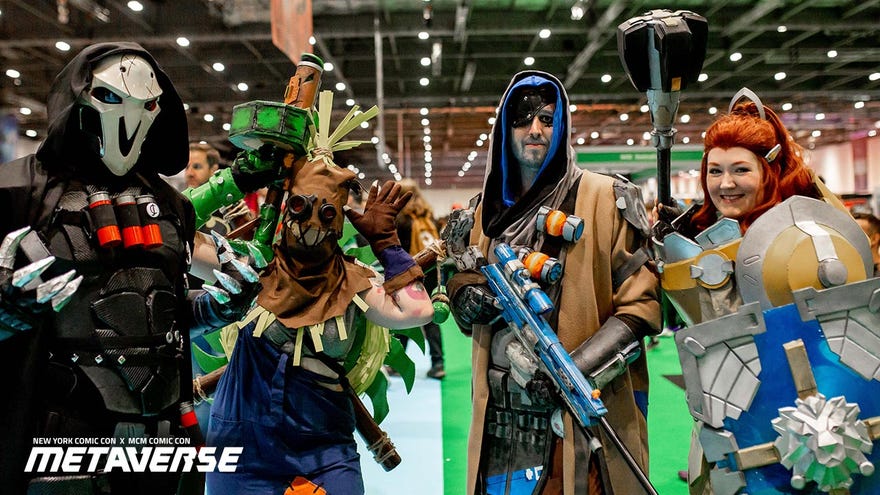 We came. We saw. We conned.
Pop culture and conventions are always a great way to escape from reality. To enter a world that is entirely our own. I hope the New York Comic Con x MCM Comic Con Metaverse was that for you. I hope it brought you joy. I hope you made some new friends. I hope that it captured some of what our in person events usually feel like.
The best part of this digital con is that even though it's over, the Metaverse will live on! You can shop in the Retailer Zone and Artist Alley until October 16. You can still watch the panels any time you want on our YouTube channel. You can join Discord and make new friends to geek out with over all things pop culture. And you can always hang out with NYCC and MCM on social media.
Here's a recap from day 4 of the NYCC x MCM Metaverse!
it's sad today is the last day but thank you so much that was so much fun the panels where better this year hopefully to see you all in prison next year.

— Christine (@Christi73731955) October 11, 2020
See u there Christine!
10th Annual NYCC x MCM Metaverse Charity Art Auction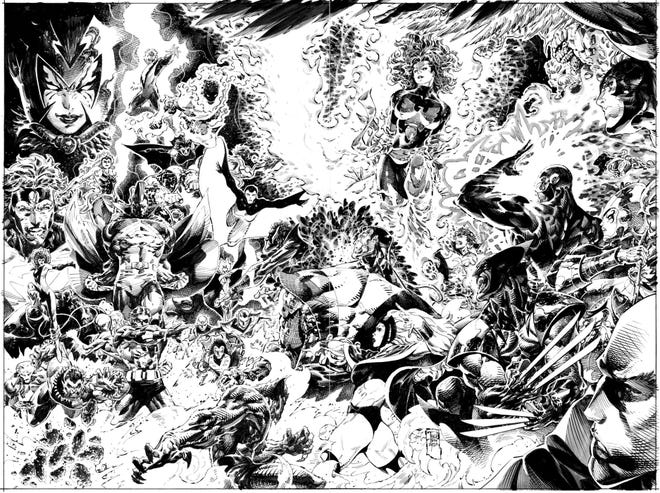 The NYCC x MCM Metaverse Charity Art Auction raised an incredible, record shattering $100,000 for St. Jude Children's Research Hospital. The piece with the highest bid was X-Men vs Imperial Guard Illustration from Philip Tan which went for a whopping $8,825. A big thanks to all the artists, everyone who bid and donated, and all of the proud owners of new art!
It's Time for AN-I-MAN-IACS! Voice Cast & Producer Panel
Producers Wellesley Wild and Gabe Swarr were joined by voice cast members Rob Paulsen, Tress MacNeille, Jess Harnell, and Maurice LaMarche for a wonderfully nostalgic discussion of the history of Animaniacs, what the show means to fans, and a little sneak peek into the reboot coming to Hulu on November 20, 2020. Mark your calendars!
This is so perfect. #NYCCMetaverse #MCMMetaverse https://t.co/FVGRQ1QPNu

— New York Comic Con (@NY_Comic_Con) October 11, 2020
Sam Heughan vs. Graham McTavish Trivia Deathmatch
Television stars Sam Heughan and Graham McTavish faced off in a head to head trivia deathmatch led by Josh Horowitz. The winner... won't surprise you - it was Graham, who dominated his younger co-star for a final score of 0-9. Watch the full video to see Sam's strong early game get eclipsed by the wealth of Scottish knowledge that is Mr. McTavish.
Watch till the end - you might even see Sam doing some pushups ;)
@SamHeughan doing push-ups pic.twitter.com/WEHtY7IpgC

— New York Comic Con (@NY_Comic_Con) October 11, 2020
50 FREAKin Years Later - A Conversation with the Star-Studded Cast and Team Behind The Freak Brothers
The star studded cast of The Freak Brothers including John Goodman, Woody Harrelson, Pete Davidson, and Tiffany Haddish entered the NYCC x MCM Metaverse to discuss turning the 50 year old comic book into an animated TV series. They also released an exclusive clip from the minisode, "Edibles". The full episode will be available to watch tomorrow on IGN.
I end with some thoughts from you, the fans. We couldn't do any of this without you. Thank you!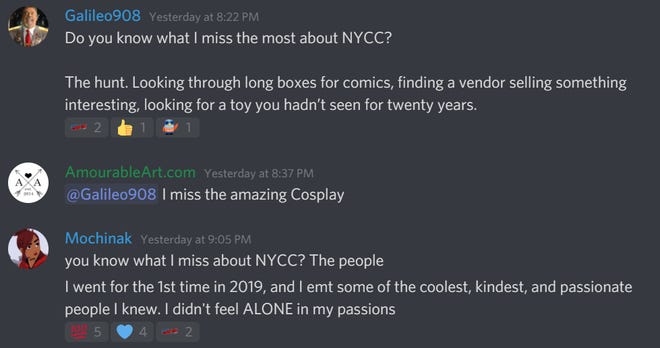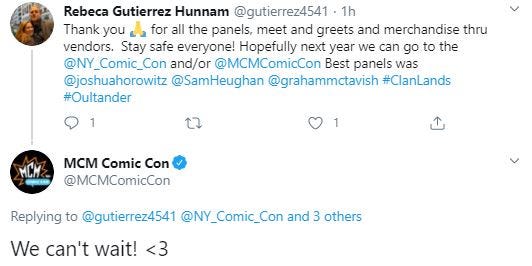 I keep watching panels of shows I don't actually watch. It's like I am legit just sitting in Main Stage all day. Forgot to pack sandwiches, though. #NYCCMetaverse pic.twitter.com/TpqkEBQ6Gu

— joyabella (@joyabella) October 11, 2020
One thing I like bout this virtual @NY_Comic_Con panels that you missed from another day you can watch. Currently watching the #slugfest with the @Russo_Brothers n @ThatKevinSmith marvel vs dc ! @ODParlayHour @3fatnerdspod @30AndNerdyPod @WednesdayPull @EastCoastAvngrs

— dredriven83 (@dredriven83) October 9, 2020
Hey, I just want to say thank you for your energy and fun comments this weekend. I've been missing being at NYCC, and this has brought the magic at a time when I surely need it. Here's wishing things are better next year, and we can all be queued up for main stage panels.

— Matthew Soberman (@matthewsoberman) October 11, 2020