NYCC x MCM Metaverse: Your Digital Destination for Dungeons & Dragons
Download Discord and make sure to grab your D20!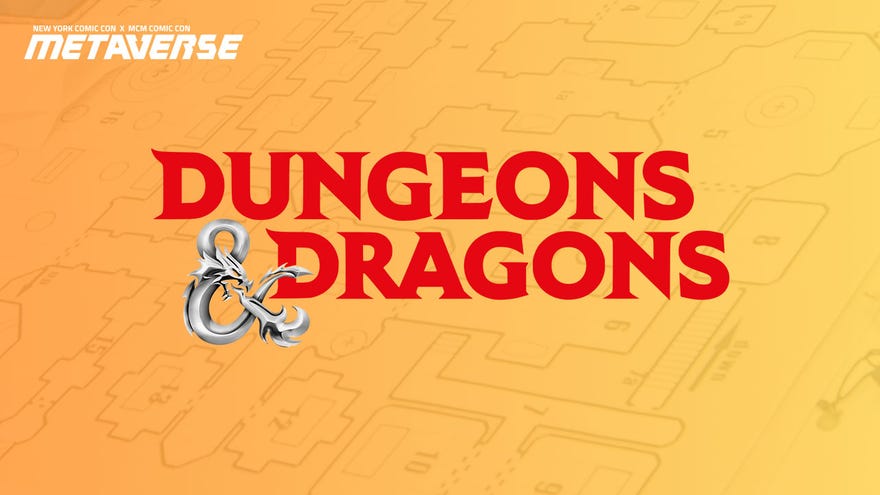 New York Comic Con x MCM Comic Con's Metaverse have teamed up with Baldman Games to create 4 full days of international friendly D&D play. Whether you are new to the game and want to give it your first shot or you are a more experienced player, there are opportunities for all to link up with the Metaverse Community and play the world's biggest role playing game.
A full schedule and more details are available on the Baldman Games website, including a registration link for all 4 games. Make sure to join our Discord server as well!
D&D Games
All the games are D&D Adventure League events and are available at 3 different levels; free introductory events for new players, $5 T2 and T3 events and $10 epic events on Saturday that will take up most of the day!
If you've already signed up for your share of gaming, then you might want to take a look at our panel schedule because you've got 4 days of some of the best gaming content you could ask for. Don't take my word for it, check out our favorite tabletop panels happening this weekend in the NYCC x MCM Metaverse!
Panels
Dungeons & Dragons & Cooking!
Saturday, October 10th @ 12:25 PM ET
The authors of the new official D&D cookbook, Heroes' Feast, share how they developed recipes and culinary backstory from the different realms of the fantasy RPG. Join Michael Witwer, Kyle Newman, and Jon Peterson as they talk about their process and share some of the dishes featured in the new book.
Oxventure in Space! The Return of the Thing
Saturday, October 10th @ 12:40 PM ET
The heroes of chaotic Dungeons & Dragons crew The Oxventurers Guild find themselves once again transported from the fantasy realm of D&D into the sci-fi setting of tabletop RPG Lasers & Feelings. Hop aboard the interstellar scout ship Raptor for this genre-swapping spin-off, with more lasers and feelings than ever before.
Oxventure is a UK-based D&D group formed of Andy Farrant, Ellen Rose, Jane Douglas, Luke Westaway and Mike Channell, seeking adventure and atonement under the auspices of dungeon master Johnny 'Literally Everyone in the World' Chiodini. Born in 2017 as a spin-off of YouTube gaming channels Outside Xbox and Outside Xtra, Oxventure took on a destructive life of its own for which Johnny, video boss of tabletop gaming site Dicebreaker, will surely be held responsible.
Also, you can join the cast of D&D crew Oxventure for a Q&A panel at Metaverse! The folks from YouTube channels Outside Xbox and Outside Xtra, along with Dicebreaker's Johnny Chiodini, will be answering your questions live in this special online panel with hardly any derailing whatsoever.
D&D | a workshop with the McElroy family
Sunday, October 11th @ 4:00 PM ET
The Adventure Zone's Clint, Justin, Travis and Griffin McElroy pass along tips and tricks on their family's favorite game: Dungeons & Dragons. They have lots of secrets they're ready to share! Join them to improve your RPG skills a little, and probably laugh a lot. If you're unable to attend the workshop, it will be available for replay until Saturday 10/17 at 12 AM EST. Tickets must be purchased before Monday 10/12 @ 11:59 PM EST to access panel replay.