One Piece Film: Red director Goro Taniguchi discusses "new" and "fresh" approach to latest film
Goro Taniguchi talks returning to direct One Piece, 24 years later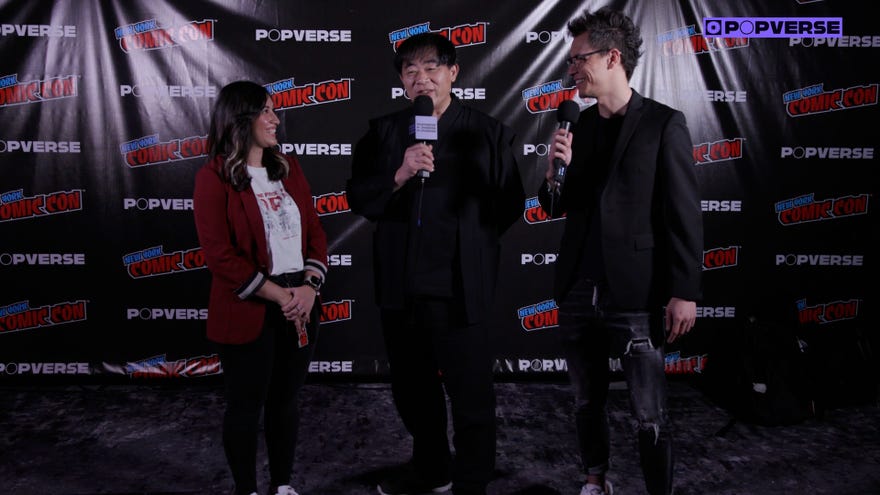 Luffy and the Straw Hat pirates are back again for One Piece Film: Red, the newest animated feature film in the franchise to be released in theaters (Buy tickets on Fandango or Atom Tickets). One Piece Film: Red marks the fifteenth feature film based on Eiichiro Oda's highly successful manga, and tells the story of Uta, a powerful singer, and also Shank's daughter, with dreams to create change, but whose past was not as bright as the music she creates.
Goro Taniguchi (s-CRY-ed, Code Geass) leads the film as director, and is no stranger to the franchise as he directed an original video animation for One Piece back in 1998, One Piece: Defeat the Pirate Ganzak!
Following a U.S. premiere and main stage panel at New York Comic Con 2022 for One Piece Film: Red, Popverse's Veronica Valencia caught up with Goro Taniguichi to discuss his experience working on film, bring[ing] something new and fresh to One Piece," the challenges he faced, and messages fans may take away from this film.
"There are a lot of elements in this film: action, emotional, drama, tears, and music, and what each individual enjoys and what resonates with them, what speaks to them, I think that answer is something everyone has inside."
---
Interested in more One Piece? You can watch the full Emerald City Comic Con panel featuring the English dub cast of One Piece here.