Nudity? Smoking? How old do you have to be to hang out with the One Piece pirates?
One Piece's live action debut is heading to Netflix. But what age range is it for?
One Piece is an anime some of us have grown up with. With the adaptation of Eiichiro Oda's pirate manga making its debut in the US almost 20 years ago, some fans that got into the show as kids now have their own kids, and with a live-action adaptation of One Piece now streaming on Netflix, those OG fans are no doubt excited to share the franchise with their families.
The new show is a pretty good introduction to the series, despite some obvious differences; it's faster-paced than the anime, but maintains its emotional core with a surprisingly complex Luffy, even if the visual effects can seem somewhat disorienting in live action.
But just how kid-friendly is One Piece, the anime or the new live-action series? It's more adult than you might think, but that's okay. Popverse is diving into the series' age ratings to find out.
What is Netflix's One Piece anime rating?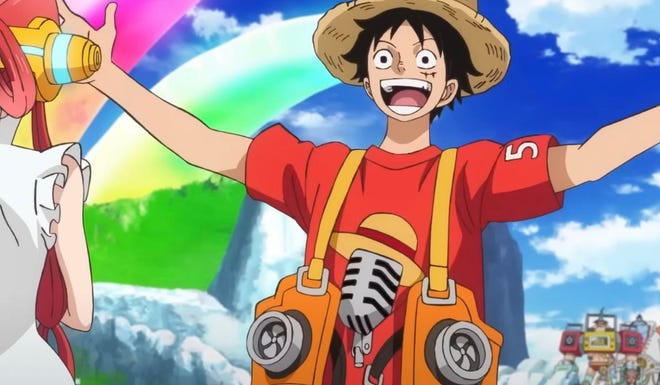 If I pitched you a show about a stretchy pirate boy and his sheep-headed ship, you might think it was aimed at a younger demographic. But you'd be wrong. US Netflix gives the One Piece anime a TV-14 rating which, according to the Federal Communications Commission, means it may contain intensely suggestive dialogue, strong coarse language, intense sexual situations, or intense violence. Along with a TV-14 rating, the FCC includes the note "Parents Strongly Cautioned." Netflix itself calls out the show's "fear, language, nudity, self-harm, smoking," and "substances."
Now, if you've seen the series, that might sound a little harsh. There's not a ton of swearing and sexual situations are seldom if present at all. But without spoiling anything, the warning about violence is warranted. There are some pretty fraught situations that the Straw Hat Pirates encounter, and a couple gruseome deaths along the way. And we can expect more of the same if the live-action adaptation is faithful to the story.
What is Netflix's One Piece live-action rating?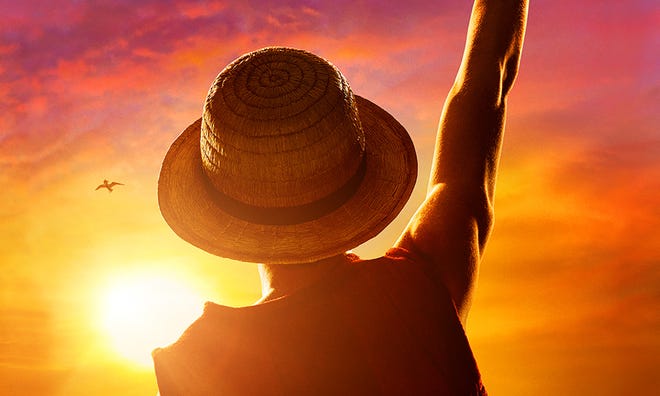 Fans hoping for a live adaptation that's close to the anime will probably be excited to hear that the upcoming One Piece series is also rated TV-14. According to Netflix's series page, that TV-14 rating comes with elements of language, nudity, self-harm, smoking," and of course, "violence."
Of course, this rating doesn't take into account your personal feelings of whether live-action or carton violence is easier to stomach, and again, this is just the rating for US viewers. Which reminds me...
What is One Piece rated in the UK?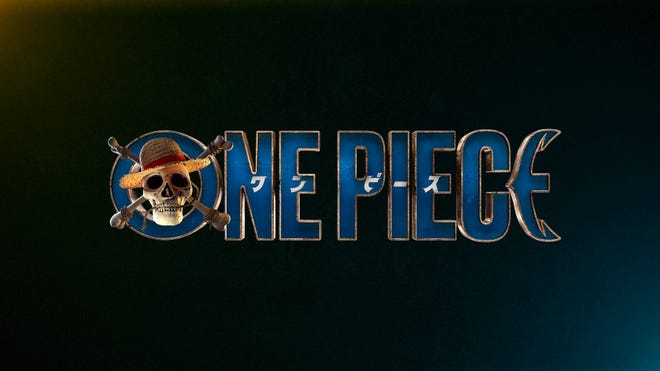 The One Piece anime is rated 12 in the United Kingdom, where the show is available to stream on Crunchyroll. A UK 12 raing is pretty darn close to TV-14, in that it cautions parents to consider whether or not their younger children should watch the show. Sadly for kids hoping to watch the live-action show, Netflix UK has rated its adaptation as suitable for those aged 15 and over.
Netflix's live-action One Piece released on August 31, 2023.
---
If you are enjoying the live-action adaptation of Eiichiro Oda's hit manga, check out our One Piece anime watch order.