What Our Flag Means Death season 2 finale twist could mean for season 3
Sure, we don't have an official renewal yet, but we can speculate right?
Major. Spoilers. Below.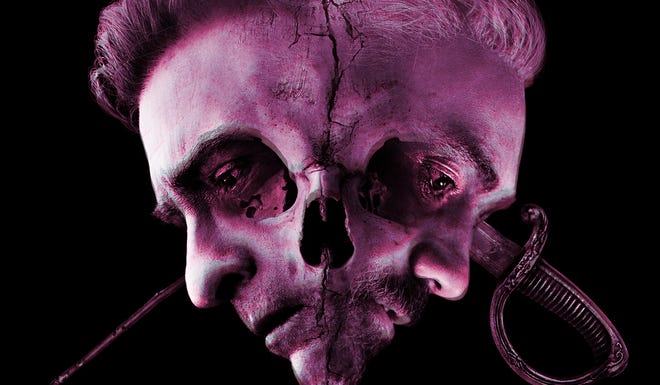 Okay. That was rough. I don't know if anyone expected the death of Izzy Hands, especially in circumstances that seem almost random, but such are the dangerous lives of pirates. You can't argue that the show takes the death seriously, using it not only to wrap up one of the most complex character stories the show has, but also to launch big changes coming to our crew.
If Izzy did not die, the ending of the season would look quite different, the characters not only in different emotional places but in different physical places as well. So there's the most obvious changes (Oh yeah, Stede and Ed have retired and live in a house next to Izzy's grave) and the less obvious (Okay, with Stede and Ed and Izzy gone, who is leading the crew now?), and a good long time before we get a season three. So we might as well make some predictions. Here are my guesses at what we can expect from season 3.
Our Flag Means Death season 3 prediction 1: Stede and Ed go back to the sea
Though of course Our Flag Means Death does like to play with our expectations, each time Stede or Ed has tried to leave a life of pirateing, they've always returned. I think we're going to get some really incredible romance at the start of season 3, but like Anne Bonny and Mary Read, I don't think they're going to be fully content living on land for too long. Though of course, they will probably revisit the land again to visit Izzy's grave.
Our Flag Means Death season 3 prediction 2: Someone will name something after Izzy
There's a 50/50 chance on whether the moment will be played for emotion or for humor (or both), but I am 100% betting on the possibility of someone from the crew naming some sort of person, animal, beloved object after Izzy Hands. Gotta keep the name alive, after all.
Our Flag Means Death season 3 prediction 3: Frenchie will take a leadership role
Frenchie was already Blackbeard's first mate. That goes a long way in the world of pirates. So who better out of the crew to take on some sort of leadership role? Of course Zheng has a ton of experience, so maybe she'll be taking on captain, while Frenchie continues his path as first mate to a fearsome legendary pirate.
Our Flag Means Death season 3 prediction 4: The return of Buttons
Yes, it was pretty amazing to see Buttons turn into a seagull, and that moment added a lot to the style of this season. However, the crew just doesn't seem right without him and his mystical relationship with the sea. I don't know what magic needs to be uttered for all this, but I predict that we'll see Buttons (whether human or gull) again.
Our Flag Means Death season 3 prediction 5: The Swede will leave the crew (again) to help Spanish Jackie set up her new bar
This one doesn't feel like a big stretch. The Swede has already proclaimed his great love for being one of Spanish Jackie's husbands, even after he betrayed her. He seems pretty happy working in the bar too, so when Jackie rebuilds (because no one keeps Spanish Jackie down), I wouldn't be surprised to see The Swede go along with her.
---
Now, all we have to do is sit and wait. First for a season renewal and then for the actual season to grace our televisions once more. Not to act too impatient, but I can't help but think, "Are we there yet?"
---
Which Our Flag Means Death actor appeared in Cardi B and Megan Thee Stallion's WAP music video .