If you like Outlander, you'll love these TV shows, movies, and comics
Come what may, for those waiting on the next Outlander fix we've got you covered
The term 'star-crossed lovers' takes on a whole new meaning with Outlander's time-traveling romance of early 1900s war nurse Claire Randall and 1700s Highland warrior Jamie Fraser. Between the original novels by Diana Gabaldon and the hit TV series currently on Starz, Outlander has engendered a thriving, enthusiastic audience who are wrapped up in the romantic chemistry in this cross-genre hit.
But what do you do between books, between episodes, or between seasons even, when you're patiently (or not so patiently) waiting for what's next. While we're not going into marketing mode by claiming we have "the next Outlander," we have some great movies, TV shows, and comics to tide you over - and maybe find your next obsession.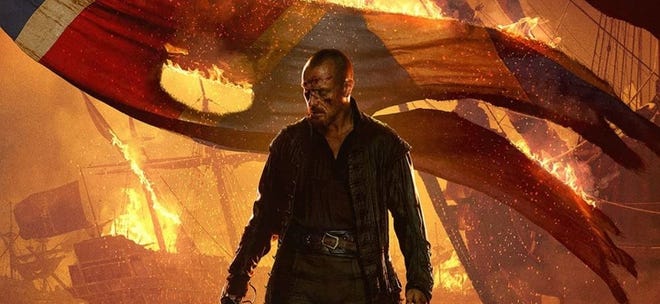 Where Outlander's protagonist begins her journey by travelling back to 1743, Black Sails starts its journey (sans time travel) in 1715. A historical adventure series that follows some of the pirates from Robert Louis Stevenson's Treasure Island (and some real-life figures too) years before the events of the story, Black Sails captures personal drama, grand shifting alliances over overlapping storylines, and attention to period detail that Outlander fans will enjoy. - Tiffany Babb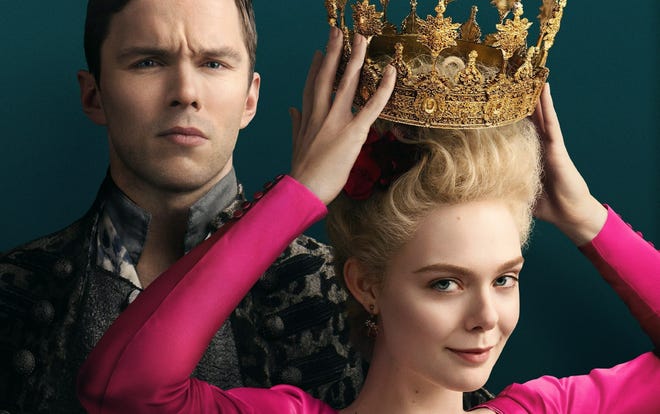 The stakes can't get any higher than in Hulu's The Great, a historical, stylized dark comedy very loosely inspired by Catherine the Great's journey to becoming the Empress of all Russia. While this isn't really a show that takes itself or its situations as seriously as Outlander does, The Great uses its humor sharply as it dives into the political realities of royal women in 1700s Russia as we follow Catherine trying to find some sort of stability in her position by attempting to murder her husband.- Tiffany Babb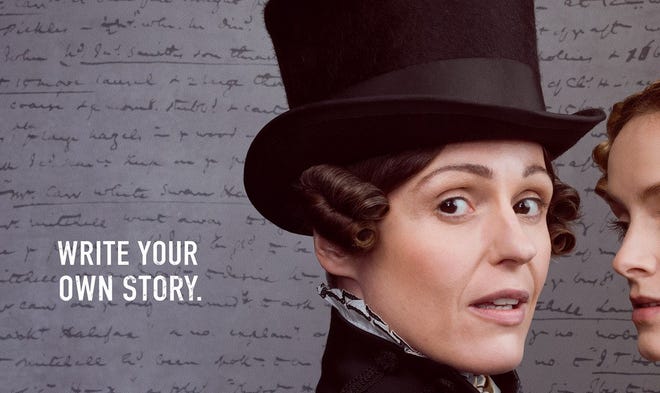 It was sad to see this show only last for two seasons, but what an interesting and unique two seasons it had. Gentleman Jack is set in the early 1800s and is based on the diaries of Anne Lister, a landlord and industrialist who also managed romances with women throughout her life. Though this story is a smaller and more focused than Outlander, there's an emphasis on the small realities of the historical time period that will interest any fan of historical dramas. - Tiffany Babb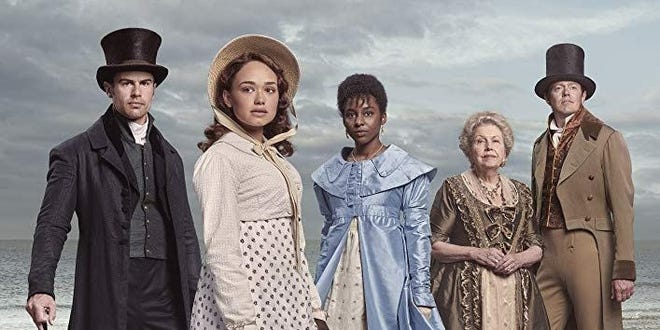 Also set in the early 1800s, Sanditon is based on an unfinished Jane Austen novel and follows Charlotte Heywood, who, after witnessing an accident, is invited to spend some time at a new seaside resort called Sanditon. While there, she learns about the wonders (and terrors) of town and is stuck in a bit of a love triangle that fans of Outlander will find pretty satisfying. And it's worth noting that Charlotte Heywood is similar to Outlander's Claire in many ways. - Tiffany Babb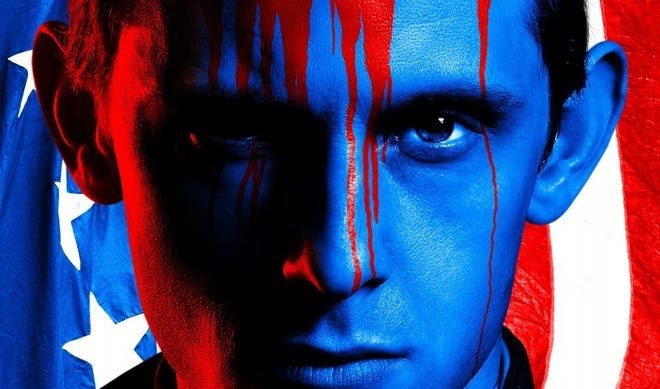 Heading back to the 1700s, Turn: Washington's Spies is adapted from Alexander Rose's book Washington's Spies: The Story of America's First Spy Ring and follows the Culper Ring, a network of spies during the American Revolutionary War who provided George Washington with information on the British Army's occupation of New York City. While the show starts off slow, it shares many tonal similarities and plot similarities with Outlander, especially as the show heads into the second and third seasons. - Tiffany Babb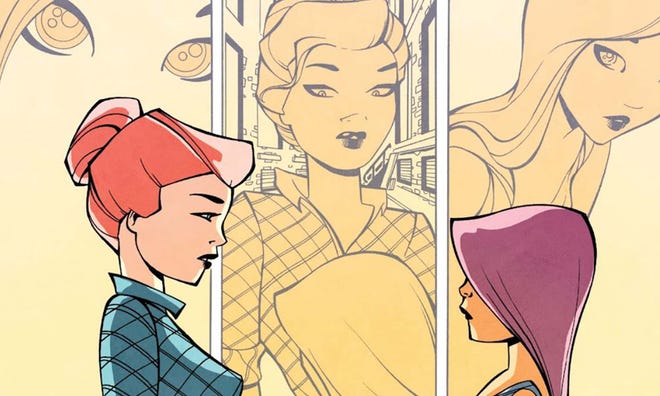 While the comparison might be hard to find initially, it's there - a time-travel romance that's a period piece. Who says the period can't be the future? In Elsa Charretier and Pierrick Colinet's The Infinite Loop, a woman who's job it is to fix time paradoxes finds herself at a crossroads when she meets her dream woman - who is a time paradox in and of herself. Channeling the artistic vibes of Darwyn Cooke, The Infinite Loop is a fresh post-modern romp into love and how time is just a hurdle. - Chris Arrant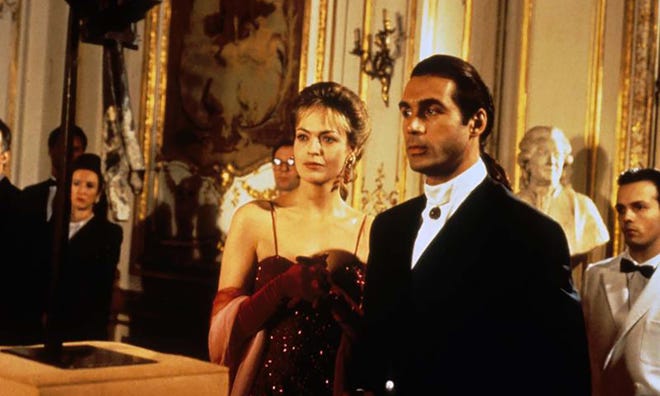 Nearly 30 years before Starz' Outlander, there was the syndicated series Highlander. While memories of this show might place it more into pure sword-fighting edgelords, the first season had some strong Outlander vibes - an immortal swordsman and his long-time lover trying to live a normal life with their own antique shop in Washington state. Alexandra Vandernoot's Tessa Noël wasn't just a damsel in distress, but was an outspoken personality that had an actual life outside of the show's leading man. The actor left the show in the second season due to the strain of the rough filming schedule, but the first season remains a gem for those wanting a little romance with their high fantasy. - Chris Arrant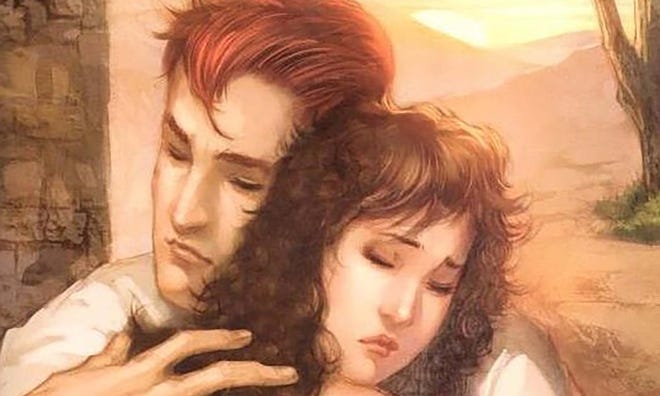 That's right - the Outlander franchise made its way to comics. In the early '00s, Outlander's original author/creator Diana Gabaldon returned to comics (after a brief jaunt writing Disney Comics years ago) for a retelling/updating of the original 1991 Outlander novel from Jaime's side of the story called The Exile: An Outlander Graphic Novel. Partnering with Hoang Nguyen, Gabaldon adapted roughly the first third of the first prose novel into a fairly brisk 224-page graphic novel. While it feels truncated as there's been no further comics or graphic novels telling the rest of the story, Gabaldon and Nguyen's comics work here captures the spirit of the story. - Chris Arrant
---
Watch the entire
Outlander panel from New York Comic Con 2022
.