Paul Reubens, AKA Pee-wee Herman, dies aged 70
The actor passed after a years-long battle with cancer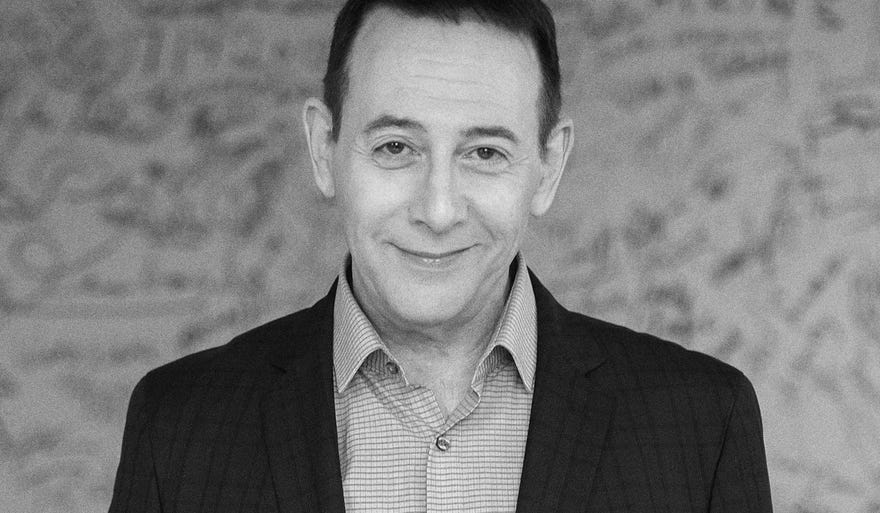 Paul Ruebens, known to the world as the actor behind Pee-Wee Herman, has died aged 70 after a private battle with cancer, it has been announced.
The news was broken on the official Pee-wee Herman Instagram account, which posted a posthumous statement from the actor Monday morning accompanied by a caption explaining, "Last night we said farewell to Paul Reubens, an iconic American actor, comedian, writer and producer whose beloved character Pee-wee Herman delighted generations of children and adults with his positivity, whimsey and belief in the importance of kindness. Paul bravely and privately fought cancer for years with his trademark tenacity and wit."
In the statement released on Instagram after his death, Reubens wrote, "Please accept my apology for not going public with what I've been facing the last six years. I have always felt a huge amount of love and respect from my friends, fans and supporters. I have loved you all so much and enjoyed making art for you."
An additional statement explained that Reubens "asked that any expressions of sympathy be made in honor of his late parents, Judy and Milton Rubenfeld, to Stand Up to Cancer or organizations involved in Dementia and Alzheimer's care, support and research."
Reubens initially started his career in the '70s as an improvisational comedian and member of the famous Los Angeles-based comedy group the Groundlings. His first appearance as Pee-wee came in 1977, when he started developing the character onstage — an early version of the character shows up in Cheech & Chong's Next Movie that year, of all things — but Pee-wee as he'd become iconic wouldn't show up until 1981, when Reubens debuted a stageshow based around the character. Filmed for an HBO special that year, the show would go on to tour the country and become the basis for the movie Pee-wee's Big Adventure, which gave director Tim Burton his big break.
As Pee-wee, Reubens would anchor the Saturday morning show Pee-wee's Playhouse on CBS from 1986 through 1990. The show was a purposefully eclectic mix of influences, but introduced a number of impressionable minds to the likes of Phil Hartman, Lawrence Fishburne, Mark Mothersbaugh, George Clinton, as well as many, many others. Ruebens would abandon the character in 1991, following his arrest for masturbating in an adult theater, although he would eventually resurrect the character in 2007 to much acclaim.
Outside of Pee-wee, Reubens appeared in multiple movies and television shows, including Batman Returns, the original Buffy the Vampire Slayer movie, Mystery Men, Reno 911, 30 Rock, Legends of Tomorrow, and What We Do In The Shadows. A singular talent, he will be much missed.