Watch the Pennyworth cast and crew spill the beans behind Batman's butler's hidden past
Actors and executive producers from the HBO Max series talk to Popverse at New York Comic Con about secrets behind the show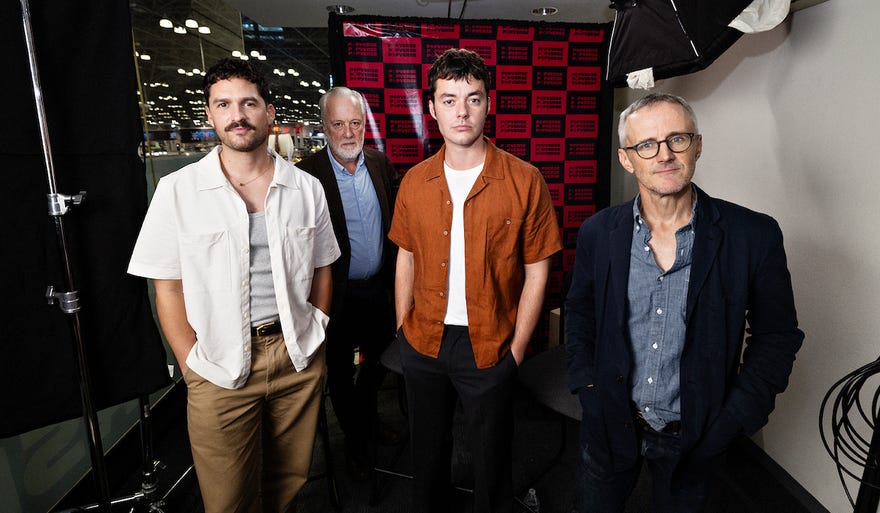 For decades, Batman fans have wondered just what it took to be the man behind the Bat. That's not Bruce Wayne, mind you — everyone's very familiar with the mix of training and trauma that created the Dark Knight himself. Instead, I'm talking about Alfred Pennyworth, the man who kept the Batcave and everything in it operating at tip-top capacity. Thankfully, the television series Pennyworth: The Origin of Batman's Butler answers that question in beautifully over-the-top fashion.
Set in an alternate version of London that mixes time periods in dizzying fashion — it's mostly mid-20th century, but with some genuinely unexpected elements that look both backwards and forwards in time, as well as include references to Alan Moore and David Lloyd's V For Vendetta, of all things — Pennyworth tells the story of its titular lead at a time between his service in the British military and his mentorship of Bruce Wayne, but when he was still fighting the good fight — specifically the fight against a fascist threat growing in the shadows.
The series, which launched in 2019 on Epix before switching to HBO Max for its third season, is not only a prequel to the Batman mythos in general, but to the fan-favorite series Gotham — itself a Batman prequel — in particular; the two shows share even share executive producers Bruno Heller and Danny Cannon. Beyond featuring the titular future butler — played by Jack Bannon — the show also features Ben Aldridge as Thomas Wayne, secretly an agent of the CIA, who employs Alfred Pennyworth as a freelance security agent. (Alfred also owns a nightclub; it's a whole thing.)
Popverse's Ashley V. Robinson caught up with Heller, Cannon, Bannon, and Aldridge at New York Comic Con last month to get the lowdown on stonework in the show, the training necessary to bring the characters to life (including how to get those accents just right), and what fans should expect from the show's third season, which launched in early October. Watch the interview below.
---
If this has piqued your interest, why not check out the entire Pennyworth panel from NYCC 2022, recorded live as it happened?