Is Percy Jackson and the Olympians on Disney+ for kids?
The first season arrives in December, but should your little Olympians be watching?
On December 20, 2023, Percy Jackson and the Olympians season 1 arrives for streaming on Disney+. The series stars Walker Scobell as Percy Jackson, Leah Sava Jeffries as Annabeth Chase, and Aryan Simhadri as Grover Underwood.
However, while the characters who serve as the show's protagonists may be aged 12, parents may be wondering whether or not the Disney+ series is appropriate for their little Olympians.
First, let's look at what the season is rated.
What is Percy Jackson and the Olympians season 1 rated?
According to the official Disney+ blog, Percy Jackson and the Olympians season 1 is rated TV-PG. This rating means that parental guidance is suggested. While the content is appropriate for older kids, younger kids may find it too intense.
Who is Percy Jackson geared towards?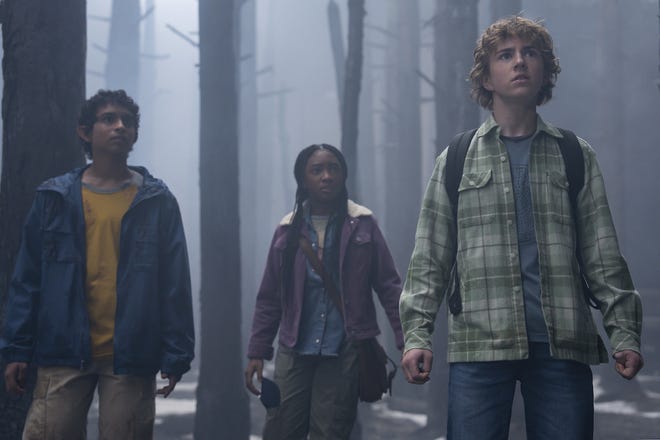 Part of the appeal of the Percy Jackson series is that it offers a modern myth that can be appreciated by the whole family. This is thanks in part to the fact that the series integrates classic mythology into a modern day setting. For many young readers who have enjoyed the books on which the new series is based, the Percy Jackson stories have served as a gateway to reading and learning the mythology that serves as the narrative's core inspiration.
Percy Jackson's appeal to younger audiences goes back to the very earliest days of the series. When Percy Jackson creator Rick Riorden first told the story, it was to and for his son, Haley Riordan.
When the prose series was first adapted to screen with the 2010 and 2013 movies, the characters were aged up to 17 years old in order to cater to a slightly older audience. However, the Disney+ series hews more closely to the books on which it is based by featuring protagonists who are 12 years of age, instead.
---
To read about everything we know so far about Percy Jackson and the Olympians season 1, check out our coverage of the series.