Watch Playbill's Broadway Bard panel from NYCC '22 with Gabby Beans, Max Crumm, Julian Elijah Martinez, Colleen Litchfield, David Andrew Laws, and Jim Cairl
Watch as Broadway stars play a D&D style short live in front of a convention audience in the New York Comic Con 2022 Broadway Bard panel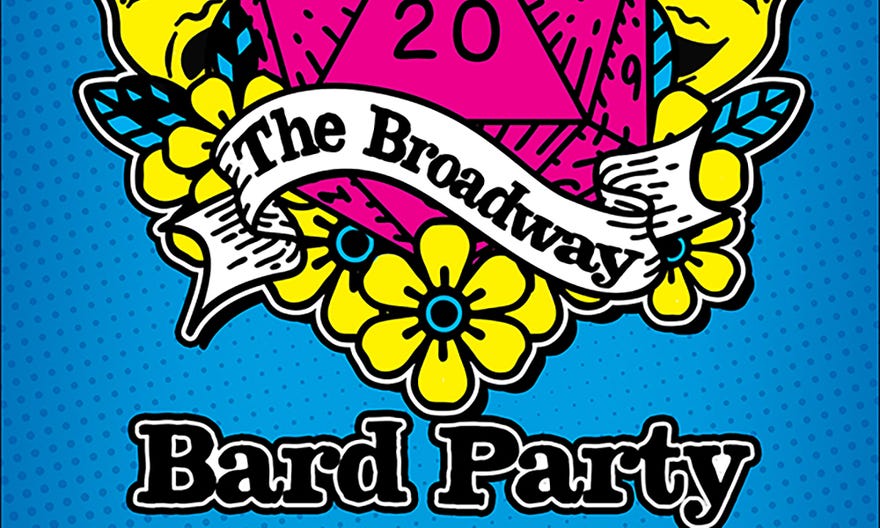 It's fun to watch as other play a live Dungeons & Dragons session, but... what if it were done by stars of Broadway? That happened at New York Comic Con 2022 with Playbill's Broadway Bard panel, and you can now watch it here on Popverse. Watch as gamemaster David Andrews Laws and host Jim Cairl lead stage stars Gabby Beans, Max Crumm, Julian Elijah Martinez, and Colleen Litchfield on a rollicking game where they get into character, overcome conflicts, and do it all live.
Popverse filmed this and many other panels at New York Comic Con this year (see the complete line-up here), which you can watch by becoming a Popverse member at the 'Fan' level (or higher).
Watch the Playbill: Broadway Bard panel with Gabby Beans, Max Crumm, Julian Elijah Martinez, Colleen Litchfield, David Andrew Laws, and Jim Cairl here:
Subscribe to Popverse to read this article
Become a member and get first access to tickets and badges to our events, photo ops, exclusive content, and more.