Plus size cosplayers find confidence in cosplaying
These cosplayers show that cosplay is for everyone, regardless of race, gender, and size.
The beauty of cosplay is that anyone can do it because at the end of the day it's all about how far one can take their creativity when they let their imagination run wild. See, creativity doesn't discriminate and therefore neither does cosplay. Race, gender, and even size do not matter because it's all up to how the individual cosplayer portrays their chosen character. With that, today we're going to talk to a trio of talented plus-size cosplayers about everything from the confidence found when they step into cosplay to what they're doing to push the body-posi movement that much further.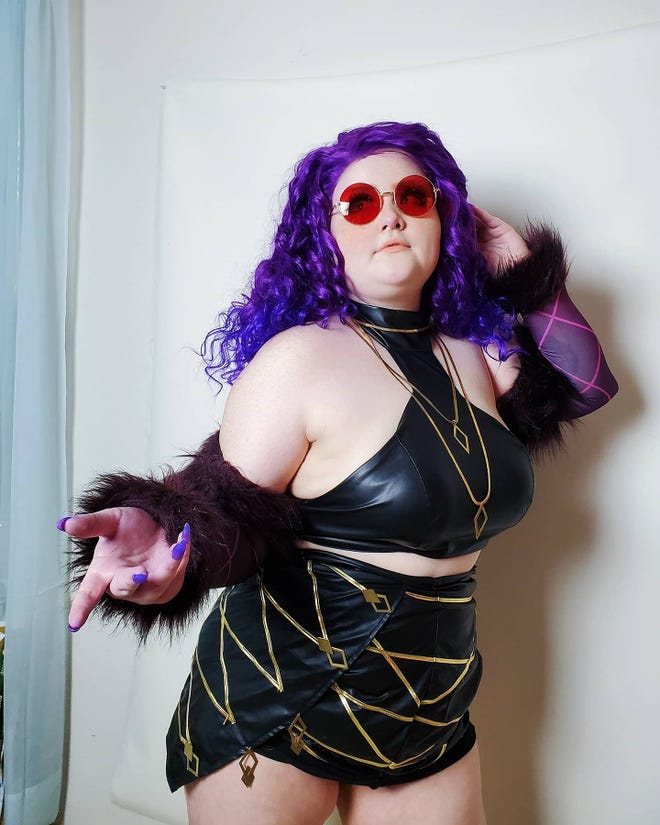 Every cosplayer has a starting point and for Kaptain76 her love of acting and sewing finally found its way to cosplay in early 2016, " was entering a very transitional point in my life and a friend offered me a free ticket to a convention, I was rather hesitant to accept at first. Learning more about conventions, I agreed to go and made the proposition; If you cosplay then I'll cosplay. They agreed. It was off to the races from there, and I haven't really looked back." For Cat's Meow Creative it was anime, specifically 'Naruto.' Like Cat's Meow Creative, anime led bambiiibunni to cosplay as well. They both also didn't realize they could dress like their favorites at first. So the discovery of that detail thrilled each of them to no end.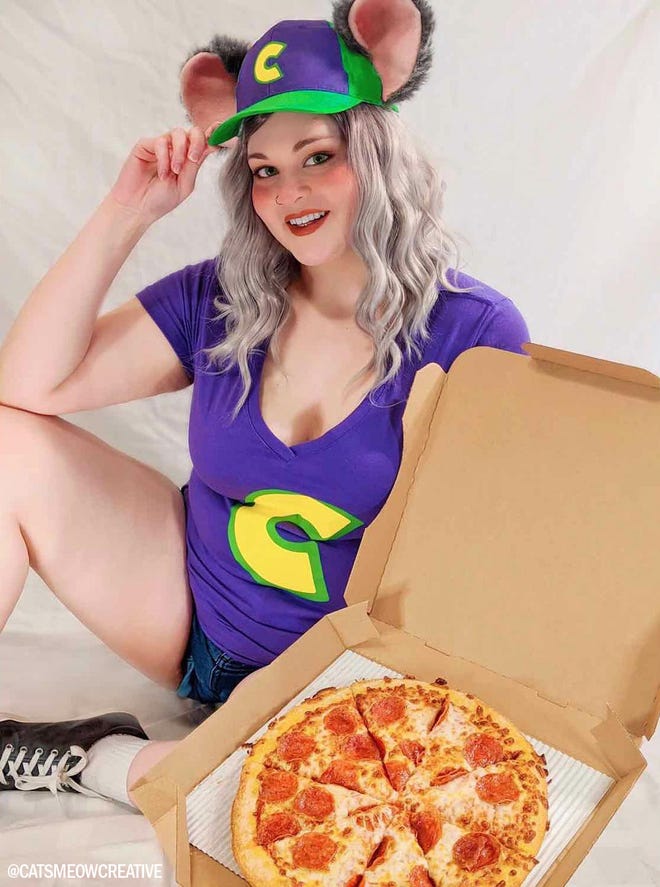 However, the thrill wasn't there at first for some like bambiiibunni, "I didn't get into fully cosplaying until I was 20-years-old. I've always seen the stigma of 'you have to look exactly like the character' which, of course, in my eyes, you have to be skinny in order to do it. It took me so long to muster the courage for it and I'm glad for it."
What bambiiibunni felt then, is what many still feel now as the lack of plus-size characters continues to be an issue for many who feel left out because when it comes to representation mattering - it's not just about race, but body types as well. Bambiiibunni recalled seeing plus-size characters as the continuous comic relief. Something that has been ongoing since the start of TV and movies. However, while it sucks to not have as many as one would like, Kaptain76 and Cat's Meow Creative both agreed that we're heading in the right direction. Cat's Creative Meow noted, "In the last few years I've noticed that there has been some increase in varied body shapes and sizes in media, which is awesome! However, I think there is still room for improvement. I feel that I often see the plus-sized characters being the side characters and don't make up the main cast. Having more well-developed, main characters that are also plus-sized is something I would like to see in the future."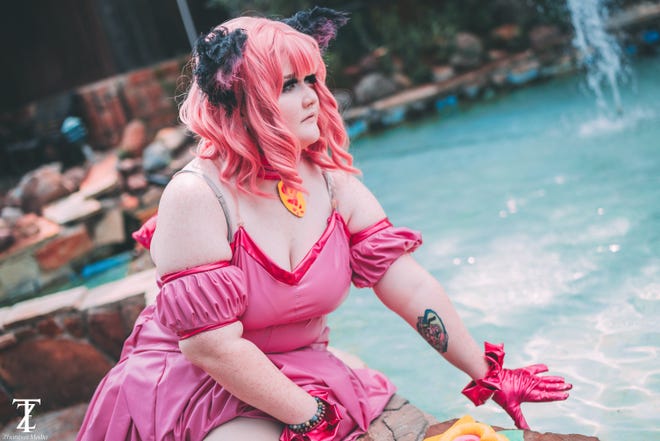 Despite there not being a massive amount of plus size men and women on our screens both big and small, what these cosplayers do is give people that representation when they post online or show up all decked out as their favorite characters at conventions. "On a few occasions I've seen children get these stars in their eyes when they see me walking by, and I have to admit that it warms my heart. If I can brighten their days, that means I'm doing something right," says Kaptain76.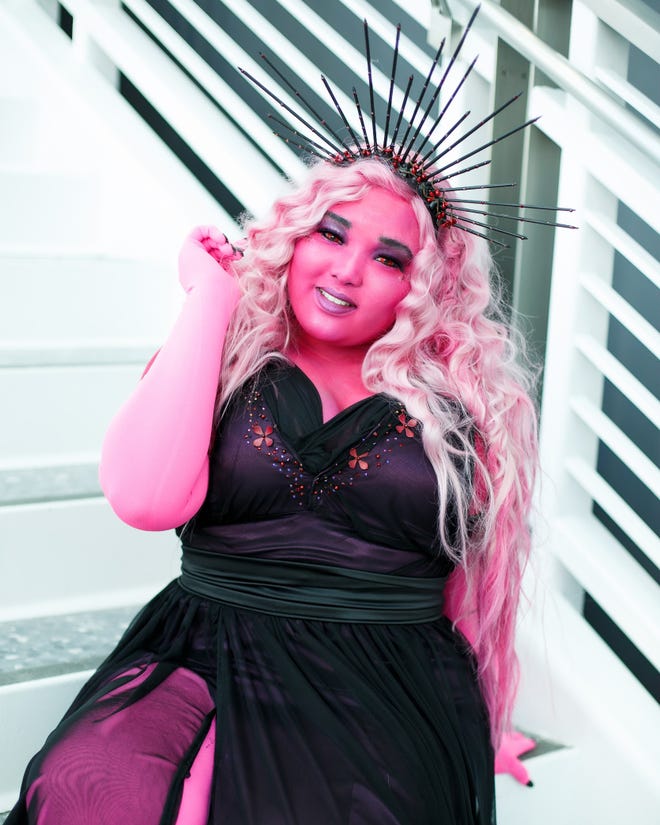 "I've had a few people reach out to me online saying it was nice or inspirational to see other plus-size cosplayers out there which was absolutely heartwarming when I read their messages. Some of my absolute favorite memories are from when I cosplayed Merida from 'Brave.' A few times I had kids come up to me and were so excited to see Princess Merida and talk with her and a few times parents asked for photos. Getting to be a real princess to them was such a cool experience," said Cat's Meow Creative. While bambiiibunni had a similar experience when she rocked her best Rose Quartz from "Steven's Universe,' "I had so many children come up to me thinking I was the true Rose Quartz and talking to me as if I were her, they always get so excited when I manage to keep up with them," she adds, "I've had older people come up to me and talk to me about it as well, it's not as often with them but I do get thanked for representing not a normal body type. I started to truly see what I could use my platform for, to showcase something that is not the norm, and to help others gain confidence in themselves."
Funny enough, confidence was something we talked about as well. Not just because they're plus size, but because I happened to notice that cosplayers of various races, sizes, and genders always mentioned the confidence found when stepping into cosplay. Katpain76 called cosplaying "transformative," while Cat's Meow Creative admitted it has helped with her anxiety, "When I'm at conventions though, I feel like a whole different person. I feel a lot more comfortable and confident in randomly striking up a conversation with people and being more of the extroverted type." Bambiiibunni also noted their mental health had been helped thanks to cosplay, "Now, I can wear what I want without batting an eye at the anxiety of what others think of me."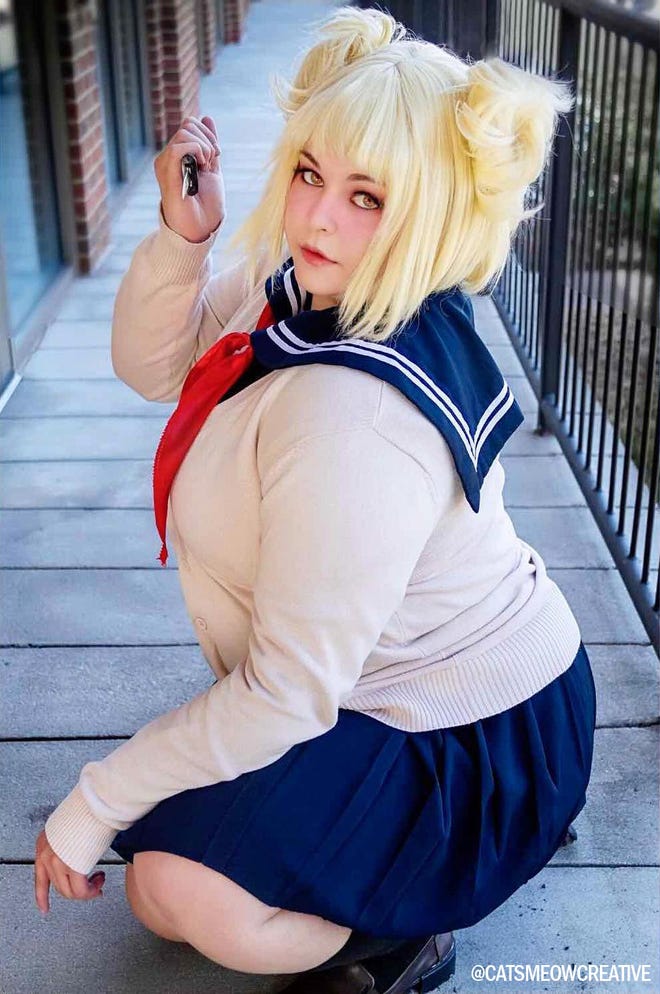 They may not have started out that way, but today these three are confidence cosplaying beasts and in doing what they do they're making moves to ensure that other kids don't grow up with any sort of stigma about their bodies thanks to embracing the body-posi movement. "I'm very vocal about being thick and curvy, I wanted those to know that legit anyone can do it. Growing up, I never liked my body cause I didn't look like the girls on TV. Instead, I was fed with the skinnier the better. I hated that feeling and vowed to not have others feel the same, self-love takes a lot but I want that to at least be a take away from my work as a cosplayer," said bambiiibunni loud and proud.
Of course, like with anything, there are some drawbacks and we're here to talk about a couple of them. Cat's Meow Creative has never been told their cosplay was "too sexy" based solely on their shape, but Kaptain76 and bambiiibunni have. It's a problem many plus size women have. By second grade I was developing and a family friend told me I needed to really watch how I dressed from that point on. Um, don't think my Winnie the Pooh tees were that sexy, but okay…? Nevertheless, this is an issue grown cosplayers have faced as well just because people have viewed their curves as sexual when in reality, our cosplayers' clothes just fit differently. They did admit that any haters that came their way because of that, usually step up online and never really in person, but there are those rare occasions like this one Kaptain76 explained.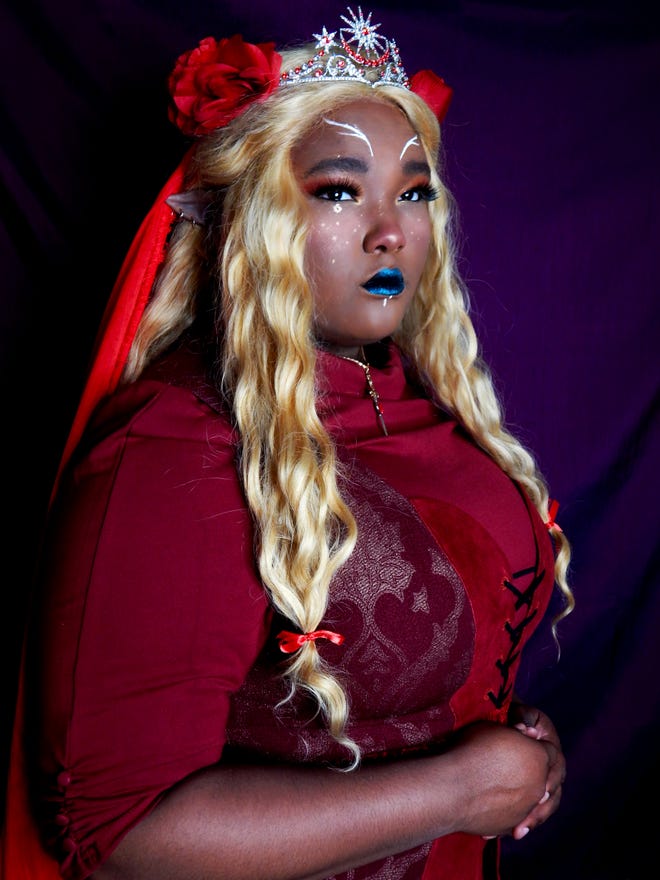 "On one occasion I did have a photographer that was taking a quick picture comment on the fit of my costume in a rather rude manner and I promptly walked away. I find if you don't give hateful the room to speak, or just don't give them the reaction they want they get tired of messing with you. I don't allow those types of people to take up room in my mind and I definitely don't let them dim my shine."
No one should ever dim anyone else's light, especially in cosplay because it truly is for everyone despite any physical differences. It's all about the creativity, the joy, and the fandom at the end of the day. Cat's Meow Creative agrees wholeheartedly, "I strongly believe cosplay is for everybody and for every body. As long as you aren't hurting anyone or being offensive, people should feel free to cosplay whoever they want and however they want. We are all geeks in costumes when it comes down to it. Why not have fun and be positive with it?"
Couldn't have said it better myself!