Support Popverse (and get more Popverse!) for only $5.99 a month
Support comics, movie, and TV reporting that sets the standard.
Hello friends,
Each month, Popverse reaches millions of people across the globe with breaking news, insightful perspectives, and unabashed enthusiasm that connects fans with their favorite things. As your opinionated, well-read, and excitable friends in pop culture, Popverse does this in large part through the support of our paid members and advertisers who believe in what we are doing - and want it to not just succeed, but thrive.
As we enter our second year in existence, we are now making it even easier for you to support what we're doing - and get an even better experience than you have already.
Starting now, the Popverse membership tiers now include a monthly tier for just $5.99. That's less than a movie ticket, less than a studio's streaming service, and cheaper than, well, maybe not a cup of coffee, but at least a slice of avocado toast.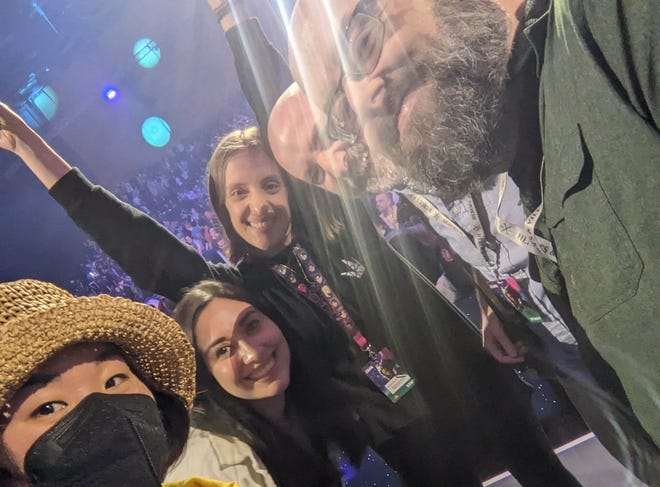 For $5.99 a month, you get new members-only features every week from Popverse, as well as guaranteed access to all of the filmed panels from New York Comic Con, MCM Comic Con, C2E2, Emerald City Comic Con, and Florida Supercon. (And remember, MCM happens three times a year!) And not only that, but you get access to our archive of panels, articles, interviews and more that we've been building since our launch in May 2022 - and even going back to older ReedPop shows.
Coming up this fall we will have panels from New York Comic Con 2023, MCM Comic Con October 2023, and MCM Birmingham in December.
And I might be saving the best for last - for paid Popverse members, the Popverse website becomes entirely ad-free. As a sample, this article you're reading now is the ad-free version of the site.
Still on the fence? We can also throw in 25% off all ReedPop store purchases.
$5.99 per month for all this, plus the feel-good feeling of supporting a group of individuals you trust.
Your friend in pop culture,
Chris Arrant, Popverse Editor-in-Chief