Popverse Profile: Tula Lotay opens up about her upcoming series Barnstormers, and her hopes for the future
Popverse presents interview with Tula Lotay
Tula Lotay (the pen name for Lisa Wood) has had a colorful career in comics thus far.
You likely know her for her work as a comics artist, but she is also the founder of the Thought Bubble Festival, an inclusive and welcoming week-long festival celebrating the unique and beautiful world of sequential art, which ends each year with a two-day convention. Thought Bubble has gone above and beyond in creating a safe and accessible festival for everybody, while also having a strict anti-harassment policy, as well as quiet spaces for people who need them. Thought Bubble is also unique as it only focuses on comic books and the people that create them – you won't find any Hollywood persuasion there.
Yet still, Tula fell into comic books almost by accident. From her humble beginnings as a comic book store clerk to sharing her artwork with her friends (which caught the eyes of a few editors), her path hasn't been, as she views it, conventional. Tula's efforts in the industry would go on to her winning the Bob Clampett Humanitarian Award in 2019 for her fundraising and charitable work. Tula was also nominated for a GLAAD Media Award for Outstanding Comic Book in 2015 for her work on The Wicked and the Divine #13.
Currently, Tula's works include 2000 AD, The Vision, Black Canary, Miss Fury, and more. Her work is timeless and visually striking. One could argue her work could easily be hung on the wall, and to the untrained eye, you might not realize it's comic book art. She will be showing that off with her upcoming series Barnstormers, written by Scott Snyder.
As part of a weekly interview series called 'Popverse Profiles' spotlighting writers, artists, and creators that you should know about, we caught up with the artist at GalaxyCon Richmond 2022 to talk about where she came from, her unusual start in comics, what she likes to draw, and what she's looking forward to next.
Popverse: How did you get started in comic book art?
Tula Lotay: It was a strange convoluted path. I was working at a comic shop, Traveling Man UK. I decided to then start my own comic book festival, where we could run free workshops and various things. So because of that, comic book artists got to know me. I became friends with various people. I didn't tell anyone I could draw, I used to just draw for myself. I got some social media accounts online. Since people knew me already people were like "Oh my God you can draw!" and I thought "Really? Can I?" I never thought I could. I guess because of that my artwork got passed along to editors, thanks to the people I know. It has not really stopped since then! I've been lucky. I just fell into it – I saw fell into it but I still work crazy long hours.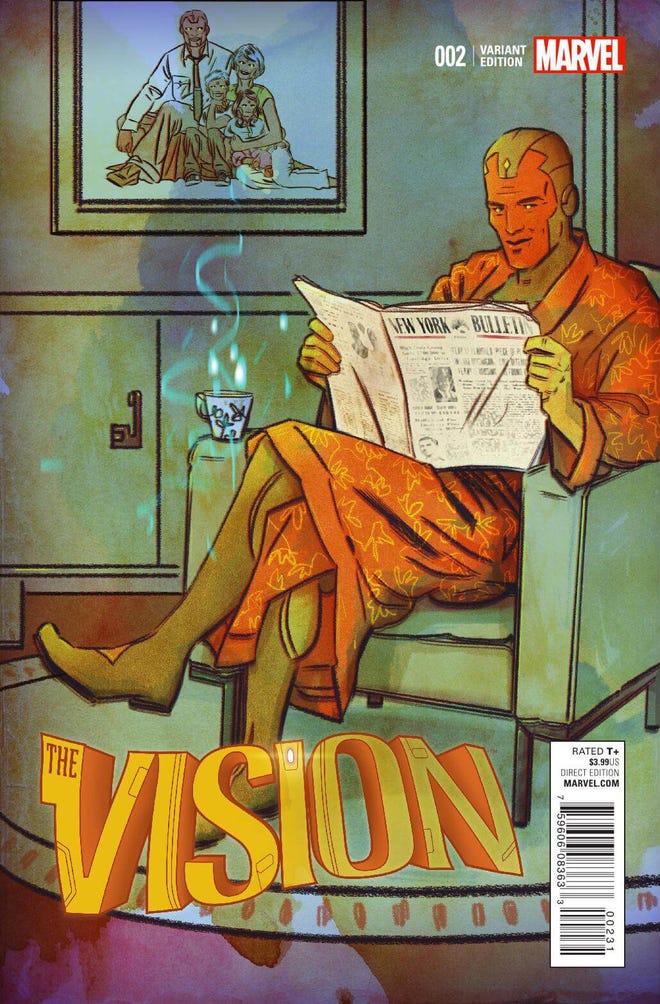 You're working on Barnstormers currently with Scott Snyder, how's that going for you?
Really good! I love working with Scott. He's such a perfect writer to work with. He gives me the freedom to do what I want to do. His story is super amazing – it's full of super romantic, rip-roaring adventures. I'm loving it. I can't wait for it to come out. I think it's coming out in spring, so we're getting through it rather quickly at the moment. But I'm so excited about it. We've had so much freedom to do what we want. It'll be published first digitally with Comixology, and then Comicoxology made a deal with Dark Horse Comics to publish the printed version a month after the digital release. It'll be really nice to see how this all works.
Will you be doing more shows in the future to promote Barnstormers?
Yes actually, I'm doing a lot of shows this year! I'll be at MegaCon after this in Florida, then San Diego, New York, and Baltimore this year.
Do you enjoy meeting the fans at conventions?
Yes, it's lovely. It always feels a bit strange to me when people queue to see me. I don't think I've fully gotten used to that. It's nice that people like my art and that it speaks to them. It feels really good, and obviously, as a writer or an artist, it's solitary work. You work long hours, you're alone most of the time. Coming to these shows you get to meet people that like what you do, as well as your colleagues. All of my colleagues are basically in the states. It's just really good, it works really well.
Who has been your favorite superhero thus far to draw?
I love drawing Catwoman. I'm doing a lot of Catwoman covers at the moment. I really enjoy drawing her. I also love drawing Storm – I've always been a big fan of Storm, but I've not done a lot with her. Wonder Woman's great! Any of the iconic female characters are a lot of fun to draw, especially when they're really badass, I can get some really great poses from them.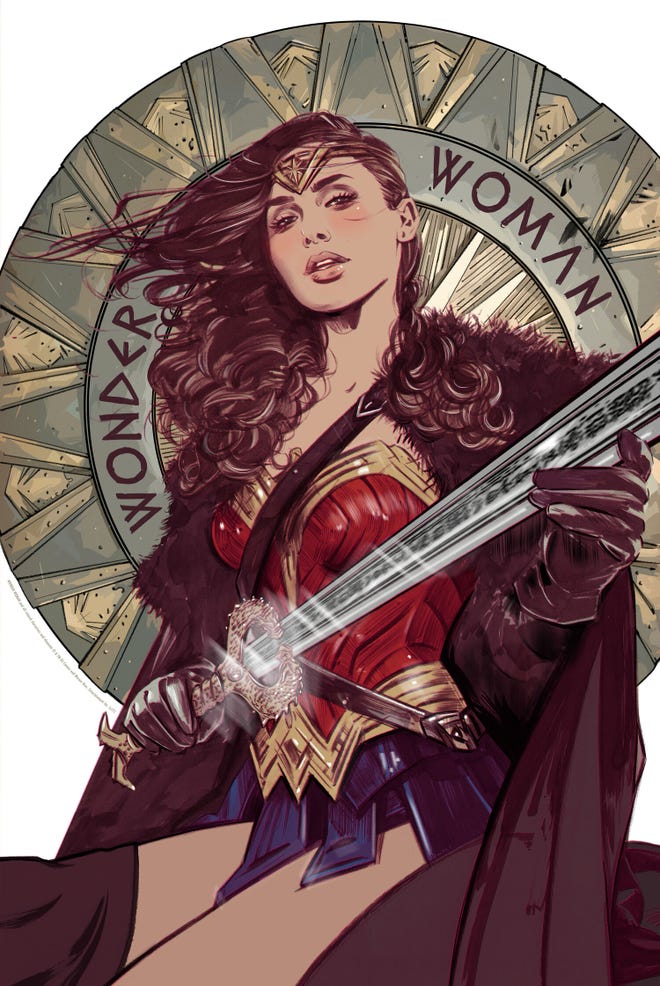 Who would you say is the most difficult to draw?
Wonder Woman can be tough because of the costume, but there are a lot of good references out there. Any superheroes you haven't drawn that have really detailed costumes, you have to make sure it's really correct for the intellectual property.
Have you done a lot with DC Comics?
I've done mostly anthologies for DC thus far – always kind of smaller stories within larger books. the most I've done with an ongoing with DC has been Bodies (under the Vertigo imprint), I did the entire 6 issues, but it was with three different artists as well. Other than that it's been covers.
Do you have a dream book you would love to work on one day?
I'd really love to get one of my stories out there. I've not written anything yet – a while ago I started working on a project I'd love to eventually get published. That would be really cool. Other than that one of my favorite characters in Elektra, so it would be amazing to do an Elektra story.
---
Interested in reading more DC Comics? Check out Popverse's guide to the best DC comics of all time.