Fall in love all over again with British romance comics out of print for 50+ years
Rebellion Publishing's Treasury of British Comics has announced that it will be presenting A Very British Affair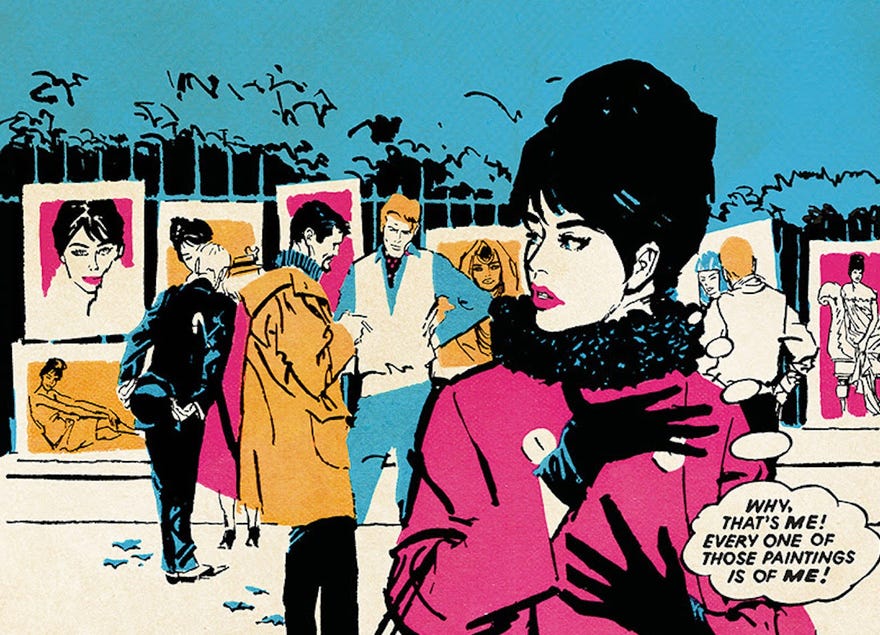 Once the dominating genre of the British comics scene, romance comics vanished from the newsstands just as quickly as they had exploded on to them. Luckily for fans of romance and a little bit of comics history, Rebellion Publishing's Treasury of British Comics has announced that it will be presenting A Very British Affair — a luscious 224-page hardcover collection featuring a curated selection of some of British comics' forgotten titles of the '50s and '60s.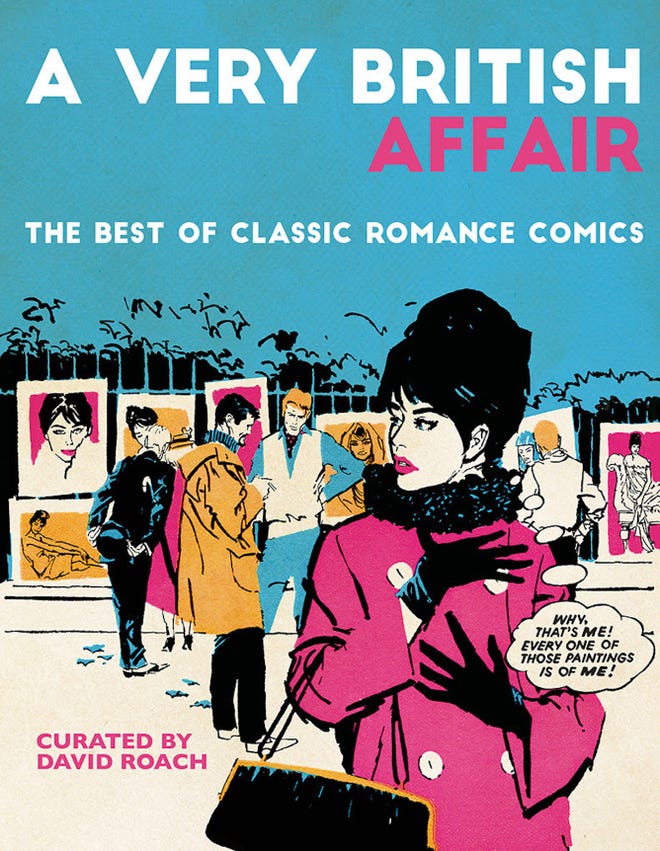 A British Affair — curated by Eisner-nominated comics historian and 2020 author of The Master's of British Comic Art David Roach, edited by Olivia Hicks, and designed by Joe J. Morgan and Petitecreme— plans to bring together some of the greatest British romance comics in the genre's history, some of which have never been reprinted before including Mirabelle, Valentine, Serenade, and Marilyn. This lavish collection aims to be the first to chart the rise and devastating fall of romance comics in post-war Britain, as well as paying tribute to the oft-uncredited female creators who crafted the industry of love such as Jinty artist Daine Gabbot, Tiffany Jones creator Pat Tourett, and Daisy's Jenny Butterworth.
With a cover featuring Ángel Badia Camps' iconic cover for Serenade, the collection will also feature art by comic iconics such as Shirley Bellwood (Misty), Jordi Badía Romero (Creepy), Mike Hubbard (Jane), Purita Campos (Patty's World), Jesus Blaco (Steel Claw), Jesus Redondo (Kitty Pryde), and Ian Gibson (The Ballad of Halo Jones), this aims to be the ultimate celebration of love, lust, and loss.
Curator David Roach said "Despite selling millions of copies over two decades and dominating newsstands, the mid-twentieth century boom in romance comics has largely been forgotten. The first book of its kind, A Very British Affair will shine a light on this badly neglected genre and its gifted creator. […] It has been a privilege to give these forgotten comics a little much-needed love."
A Very British Affair is slated to be available wherever fine comics are sold as of January 2023.
---
If you like British comics, check out Popverse's interview with British cartoonist Andi Watson!.