Batman: The Animated Series villain Red Claw makes her DC Comics debut on 20th anniversary
Selina Kyle welcomes Red Claw to the DCU in Catwoman #43
As DC's Catwoman ongoing comic book series continues, Selina Kyle and her partner-in-crime Harley Quinn encounter a familiar foe from the DC Animated Universe: Red Claw. This feline-themed confrontation unfolds in Catwoman #43, as Selina and Harley take their hijinks on the road.
May 17's Catwoman #43 marks Red Claw's official debut in the DC Universe's mainline comic book continuity and judging by her introduction, she's about to turn Selina and Harley's lives into a running nightmare as their freewheeling fun comes to an abrupt end.
Here who Red Claw is prior to her mainstream continuity debut in Catwoman #43 and what her sudden arrival could mean for Selina and Harley as they continue their impromptu team-up in their own corner of the DCU.
What Is the DC Animated Universe?
The DC Animated Universe, DCAU, began in 1992 with the premiere of Batman: The Animated Series, created by Eric Radomski and Bruce Timm and produced by Warner Bros. Animation. Lauded for the quality of its animation, writing, voice cast, and fidelity to the Batman mythos, Batman: The Animated Series won multiple Emmy Awards and ran for 85 episodes before concluding in 1995. The following year saw the creative team launch Superman: The Animated Series, which was revealed to take place in the same continuity as Batman: The Animated Series.
The success of these two series would effectively serve as the DC Animated Universe's foundation, followed by The New Batman Adventures in 1997, Batman Beyond in 1999, Static Shock in 2000, The Zeta Project in 2001, Justice League in 2001, and Justice League Unlimited in 2004. A small line of animated feature films would also be set in the DC Animated Universe, including 1993's Batman: Mask of the Phantasm and 2000's Batman Beyond: Return of the Joker. A spinoff line of comic books set in DC Animated Universe continuity would be published by DC and feature a similar art style, most notably including Batman Adventures, which ran from 1992 to 2004.
Enormously influential, several elements of the DC Animated Universe would later be incorporated into other depictions of the DCU, including Harley Quinn, who was created by Timm and Paul Dini in the 1992 Batman: TAS episode Joker's Favor. After appearing Batman Adventures, Harley made her canonical DCU comic book debut in 1999's Batman: Harley Quinn #1, written by Dini and illustrated by Yvel Guichet. Red Claw is currently the latest DC Animated Universe character to make this canonical comic book transition.
Who is Red Claw?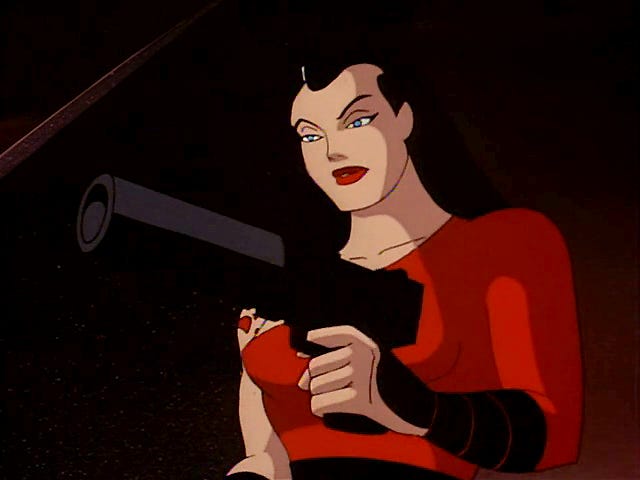 Red Claw was introduced in Batman: The Animated Series' two-part episode 'The Cat and the Claw' as the head and namesake of an international terrorist organization. Voiced by Kate Mulgrew, Red Claw planned to steal a deadly contagion and unleash it on Gotham unless she receives a lucrative ransom. Red Claw's activities at a local mountain lion preserve puts her on Catwoman's radar, leading Selina and Batman to set aside their differences and stop Red Claw from carrying out her dastardly plot.
Red Claw resurfaced in Batman: The Animated Series' second season episode 'The Lion and the Unicorn,' with the villain and her syndicate kidnapping Bruce Wayne's faithful butler Alfred Pennyworth. From his days serving in British intelligence, Alfred learned the command codes to nuclear warheads along with his colleague Frederick. Batman and Robin traveled to England to stop Red Claw, destroying the deployed missiles with Batwing while Red Claw parachuted away, never to be seen again in the DC Animated Universe.
Following her animated appearances, Red Claw would also be included comics set in DCAU continuity, starting with 1998's Batman: Gotham Adventures #3, as a young boy becomes obsessed with Batman's exploits. Red Claw later appeared with a whole host of supervillains in the miniseries Batman/Teenage Mutant Ninja Turtles Adventures as the reptilian heroes were transported into the DCAU's Gotham.
Little of Red Claw's DC Animated Universe background is known, including how exactly she came to lead such a sinister terrorist outfit. While not possessing any discernible superpowers, Red Claw's troops are well-armed and she possesses a high level of physical fitness and martial arts training that allows her to hold her own against Batman. Often clad and red and black, Red Claw is also identifiable by a red paw print tattoo on her right shoulder and a white streak running through her hair.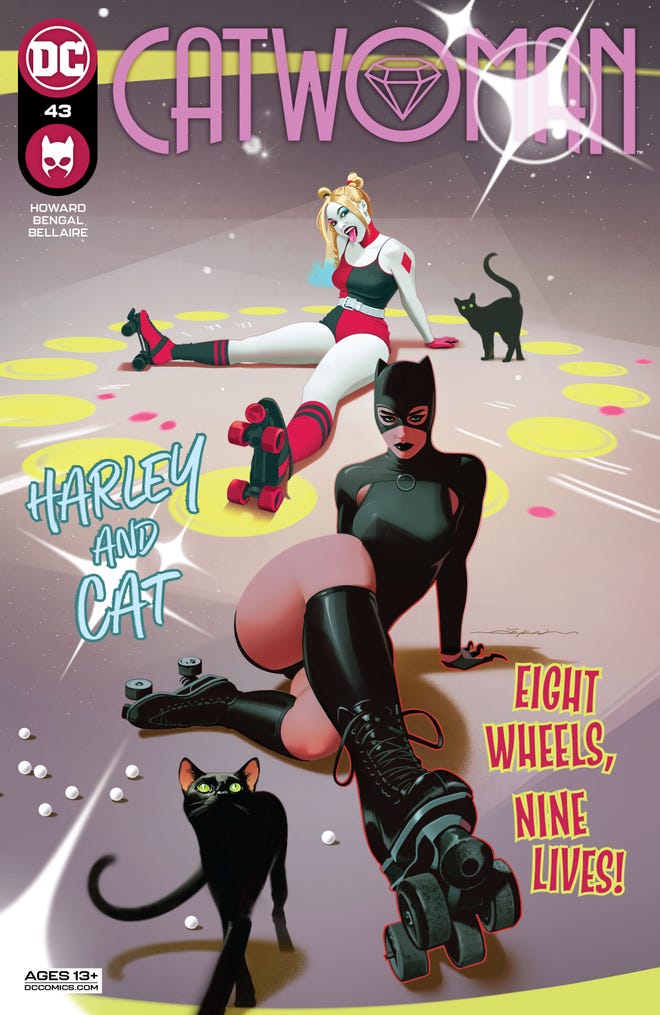 What Has Been Happening in Catwoman?
Catwoman #43 is written by Tini Howard, penciled and inked by Bengal, colored by Jordie Bellaire, and lettered by Tom Napolitano. Howard began her run writing the main Catwoman ongoing comic book series with January's Catwoman #39, joined by artist Nico Leon. After spending time away running the neighborhood of Alleytown, Catwoman decides to make a big splash upon her return to Gotham proper at the start of Howard's run.
At the start of Howard's tenure, Batman had departed from Gotham following the recent crossover event Fear State' by James Tynion IV, Jorge Jimenez, and Bengal. The story saw Scarecrow teaming up with a powerful benefactor, known as The Magistrate, in an attempt to plunge Gotham into a police state under their control. The Bat-Family ultimately triumphed, with the Dark Knight deciding to investigate a mystery overseas and spend some time away from the city he swore his life to defend.
Taking advantage of Batman's absence, Catwoman has resumed her own illicit escapades, targeting mob wives with loose lips and a new cast of shady figures lurking in Gotham's criminal underworld. Selina's return has coincided with that of Black Mask, who has his own long, antagonistic history with Catwoman. As the mob welcomes Black Mask back to the fold, he requests that they hire someone to eliminate Catwoman for good.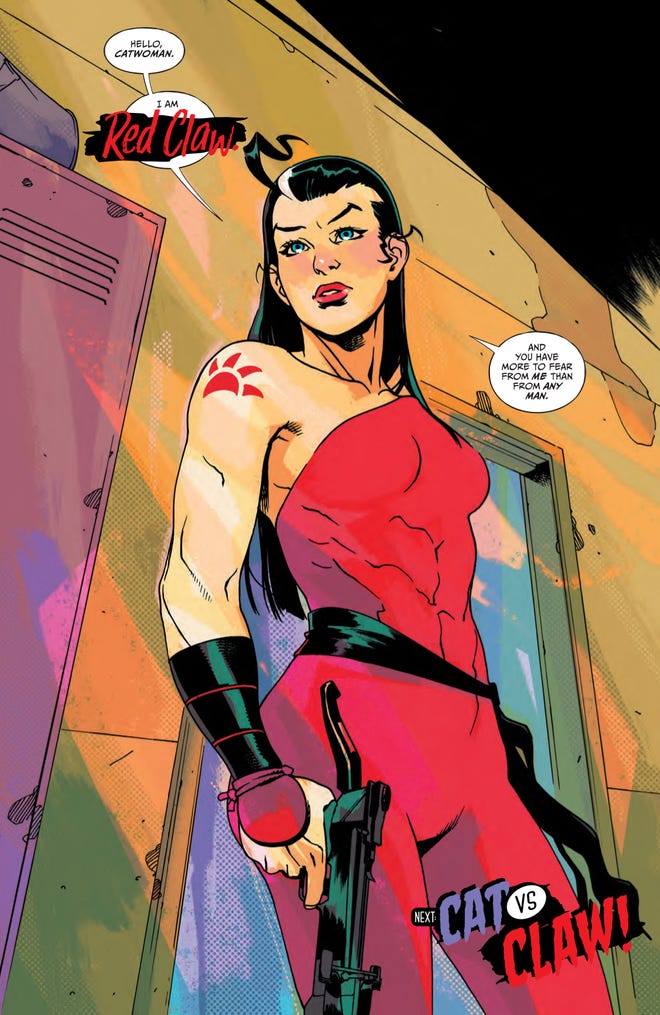 What Could This Showdown Mean?
Depicted more as a mercenary and assassin than her DCAU counterpart, who was intent on using chemical and nuclear weapons to get her way, Red Claw's comic book debut makes her less chaotically and catastrophically destructive. Spoilers ahead: Interrupting Selina and Harley bonding over a local roller derby, Red Claw appears near-identical to her depiction in the DCAU as she menaces Selina in a locker room, armed with a crossbow.
It is still unclear if Red Claw is the figure hired by Black Mask and the mob to kill Catwoman, or if she commands her own crime syndicate, but Red Claw doesn't appear to want to play nice. And though Selina may have Harley to back her up, the feline-themed antihero could use up all of Catwoman's nine lives if she doesn't play her cards right while Black Mask continues his vendetta from the shadows.
For the rest of Selina's showdown with Red Claw, the story continues June 21 in Catwoman #44, by Tini Howard and Bengal.