Lady Gaga confirms she's co-starring in the Joker sequel film
The Bad Romance singer Lady Gaga could be heading towards another bad romance as Harley Quinn in a sequel to 2019's award-winning Joker film
Lady Gaga has confirmed she's co-starring in the upcoming Joker film sequel Joker: Folie à Deux. She did so, not with words, but with a very strategic video on her Twitter page (as one does). Take a look:
Joker: Folie à Deux
10.04.24 pic.twitter.com/obp7T9lBFL

— Lady Gaga (@ladygaga) August 4, 2022
Lady Gaga was previously reported as being "in early talks" for the Joker sequel, specifically as Harley Quinn, according to the Hollywood Reporter. While Gaga has confirmed her involvement in the film, her role is still unconfirmed (but we hope it's not the Joker's Daughter).
Joker: Folie à Deux is co-writer/director Todd Phillips' highly-anticipated sequel to 2019's
Joker
. Phillips has a previous connection to Lady Gaga, having produced 2018's
A Star Is Born
(in which she co-starred with Bradley Cooper).
According to THR, Joker: Folie à Deux is penciled in to be a musical. Methinks Lady Gaga would be pretty, pretty good at that.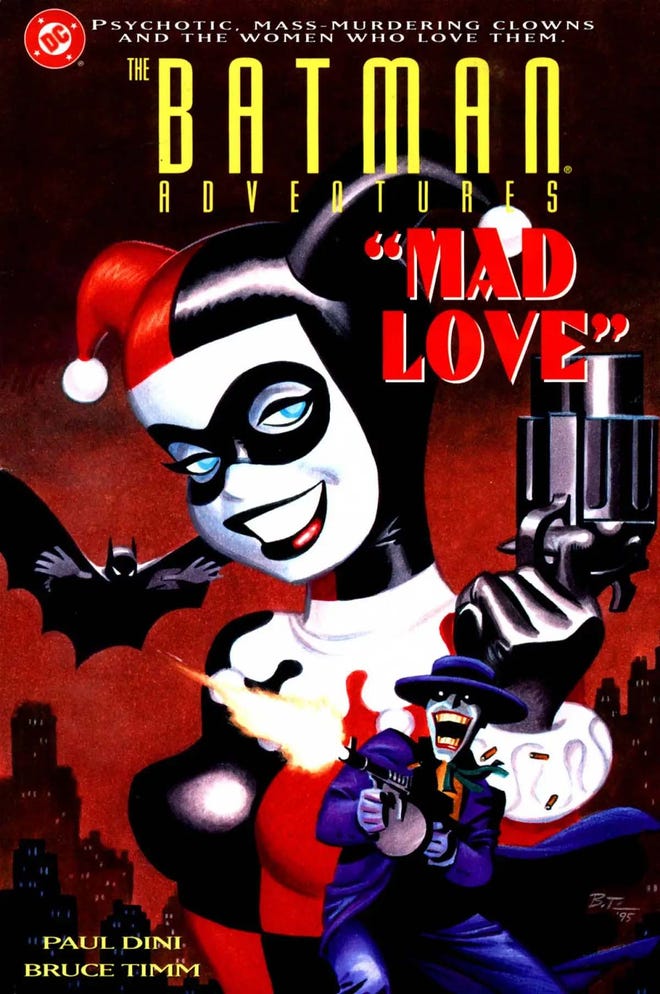 Talk of a sequel to the Oscar-winning Joker film has fervent since even before the film was released, let alone its winning an Oscar. While at first Phillips and Phoenix demurred the idea of a sequel, they later opened up to the idea.
Harley Quinn was introduced as a assistant, and later lover, of Joker in '90s seminal Batman: The Animated Series. The Harley Quinn character grew in her transition into comics, and her relationship with the Joker became clearer as an abusive relationship - one which Harley Quinn eventually broke free of in the memorable Harley Quinn comics run by Amanda Conner and Jimmy Palmiotti.
(Lady Gaga's 'Bad Romance,' anyone?)
The Harley Quinn/Joker relationship was touched on in 2016's Suicide Squad film - albeit with Margot Robbie as Harley Quinn and Jared Leto as the Joker. Following that film's release, there was talk of a Robbie/Leto Harley/Joker film, but those talks dwindled in favor of the Harley-led Birds of Prey film and The Suicide Squad sequel.
How can Robbie's Harley Quinn co-exist with Gaga as Harley Quinn? Welcome to the multiverse, baby. Just as there's currently three active live-action Batmen, there can be multiple Harley Quinn's each from their own universe.
---
Like good comics? Wait until you get a load of these
best DC Comics stories
of all time.