R.I.P. Keith Giffen
The artist and writer behind classic runs on Legion of Super-Heroes, Justice League, Blue Beetle and more has died
Comic book artist, writer, and legend Keith Giffen died aged 70 of a stroke, his family announced on Wednesday evening.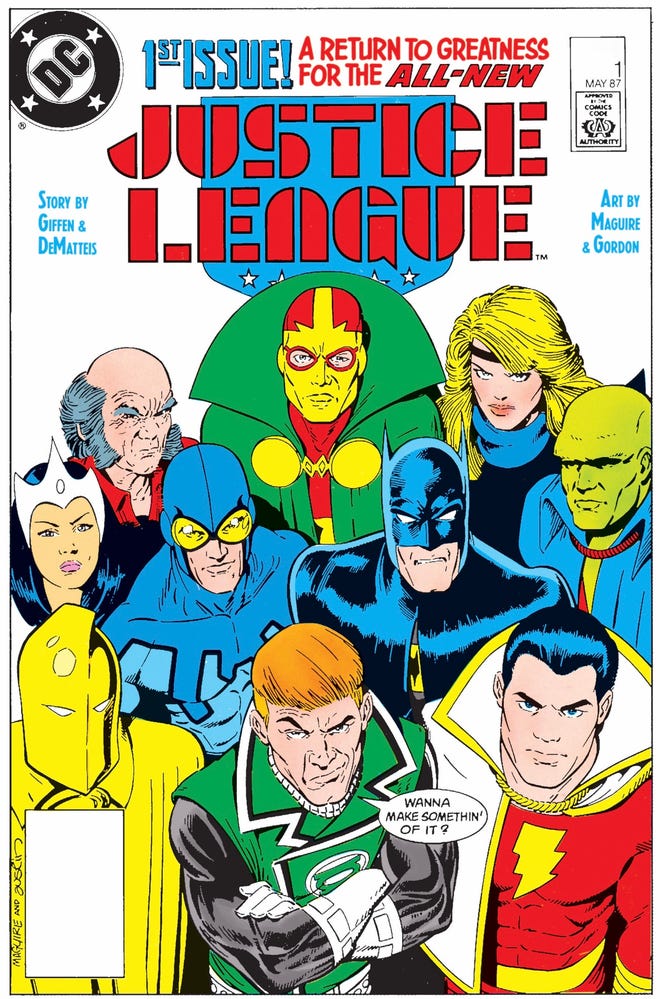 Such is Giffen's legacy in comics that it's impossible to make a statement neatly summarizing what Giffen is "best known for." In a career that lasted almost 50 years — his first published work came in 1976, in Marvel Preview #4; months later, he and Bill Mantlo co-created Rocket Raccoon.
Giffen means countless things to different generations. For some, he's the artist and co-plotter on some of the greatest stories for the Legion of Super-Heroes; for others, he was the plotter, layout artist, and chaotic driving force behind the Justice League International era of DC's premiere superteam, creating a comedic superhero tour de force that has still never truly been matched, decades later.
Giffen was also the co-creator of Lobo, Ambush Bug and the Jaime Reyes incarnation of Blue Beetle, the breakdown artist (and, again, anarchic spirit) on DC's classic miniseries 52, the writer of Marvel's Annihilation, which led to the creation of the Guardians of the Galaxy as movie audiences know them today, and the criminally underrated Sugar and Spike for DC's Legends of Tomorrow miniseries in 2016. He wrote the English language adaptation of Battle Royale for Tokyopop, and outside of comics altogether, worked on storyboards for The Real Ghostbusters and Ed, Edd 'n' Eddy. It is, in one respect, impossible to sum up Giffen's body of work, because it was so varied.
And yet, in another way, Giffen's work stood out and was so recognizable because it was so consistent. What was consistent was the attitude behind it. It's not that everything he made was comedic, as many would assume in the wake of the success of his Justice League work in the late '80s — the "bwah-ha-ha" era, co-created with J.M. DeMatteis as an eager and equal co-conspirator — but that he was, consistently and in the best way possible, irreverent towards the source material he was working with. Nothing was sacred to Giffen aside from the desire to entertain and tell a good story. If that meant turning the Justice League into a sitcom, or making disparate Marvel sci-fi characters into a super-team fighting against an unstoppable existential enemy, then so be it.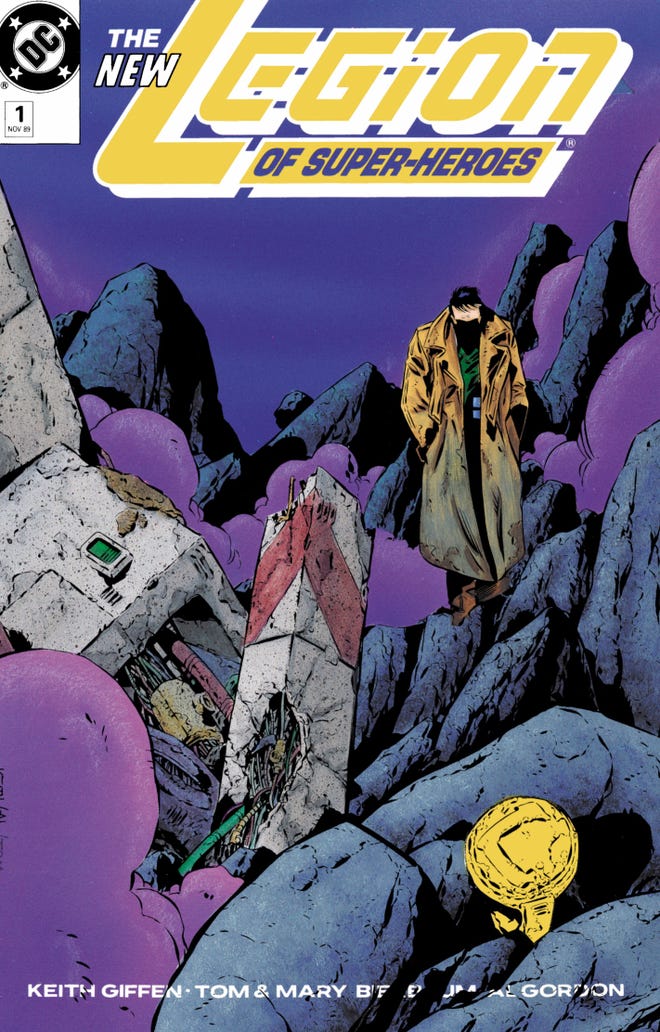 It was the same impulse that created the obtuse, dense "Five Years Later" era of the Legion of Super-Heroes — which jumped into the future of the best-selling series to recreate the mythos entirely, essentially removing all the comfortable elements completely — as gave the Blue Beetle name to an all-new character that remixed tropes from Spider-Man, The Last Starfighter, and Green Lantern; the desire to tell an interesting story, a good story, unbeholden to expectation or what came before.
Throughout his career, Giffen was a curious creator who'd follow his whims and his interests wherever they'd take him, even when it meant he wore his influences all-too-clearly on his sleeve. In his public appearances, he was purposefully curmudgeonly, but his work always betrayed his true playful nature, and his desire to see what things looked like when turned into new shapes. Comics are smaller without him, and more creators should follow the example that he's left behind.