Ross Marquand, Erika Harlacher, and Doug Cockle give us the real story on voice acting at MCM May 2022
Doug Cockle (The Witcher), Erika Harlacher (Genshin Impact, Hunter X Hunter), and Ross Marquand (The Walking Dead, Avengers: Infinity War) have voiced some of your favorite characters, and now they tell their story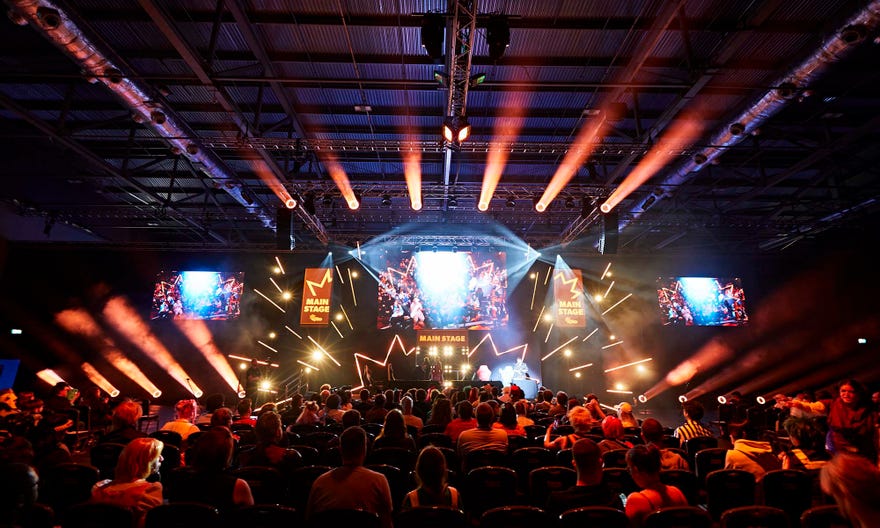 Voice actors took the stage at MCM Comic Con this past May for the 'I Know That Voice' panel - and Popverse recorded it for everyone who couldn't make it, and have the full panel here for Popverse members.
Popverse will be adding great panels from the ReedPop archives each week, as well as livestreaming panels from the upcoming C2E2, Emerald City Comic Con, and New York Comic Con. These are benefits for Popverse members, so if you haven't signed up yet there's still time.
Ross Marquand (The Walking Dead, Avengers: Infinity War), Erika Harlacher (Genshin Impact, Hunter X Hunter), and Doug Cockle (The Witcher) were on-stage, with our most-excellent host Claire Lim. Lim and the trio talked about the 'nerdy' things they were into growing up, getting into voice acting, and the process they go through in finding the right voice for the characters they are playing.
Subscribe to Popverse to read this article
Become a member and get first access to tickets and badges to our events, photo ops, exclusive content, and more.