RWBY's Lindsay Jones and Barbara Dunkelman talk merging universes with DC's Justice League
The Ruby and Yang voice actors chat the complications (and awesomeness) of crossing over with the Justice League
The animated RWBY has been running for a decade now, and the series has a pretty set cast of characters. But in the new movie Justice League x RWBY: Superheroes and Huntsmen Part One, the classic RWBY characters are butting heads with some other classic characters from the DC universe.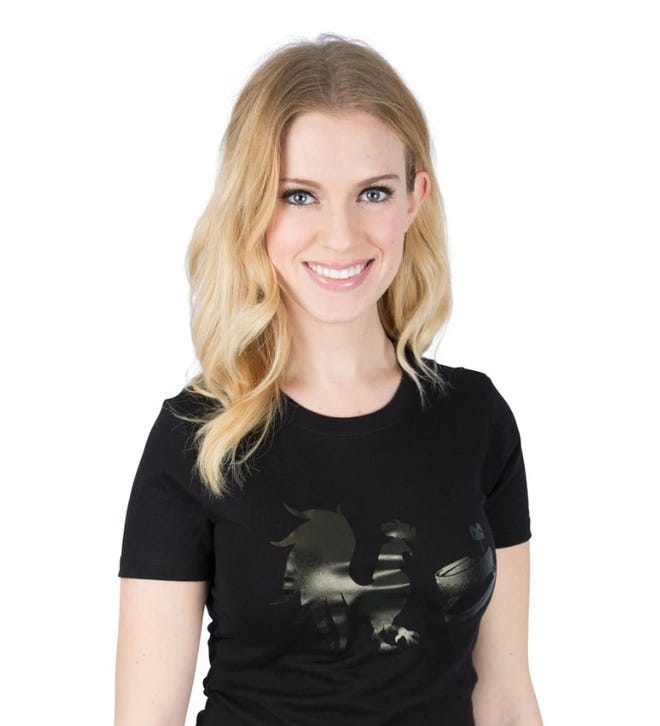 About the crossover, Yang voice actor Barbara Dunkelman says that the project has been "surreal, but also somehow the dynamic between the Justice League and Ruby works really well. I think there's a lot of very similar mindsets between the two teams of wanting to protect people, wanting to do right, wanting to protect them from evil monsters, whatever it is, and in any universe. So it's obviously very overwhelming to have that many characters to pay attention to, but I think the writers and directors did a phenomenal job walking us through the storyline. It's such a fun group to be following throughout the movie, and it just works so well."
Ruby voice actor Lindsay Jones adds, "I think with the RWBYverse, so much of the appeal to the show is this diversity of characters and their backgrounds and their future, their journey that they're on. So it's just amplifying that with the DC characters. Now you have these characters the we're familiar with, we've known them for a very long time, but they're in a completely new setting. It's the same, yet different. It's all the things that you love and are familiar with on a new journey.
Watch Lindsay Jones and Barbara Dunkelman in Justice League x RWBY: Superheroes and Huntsmen Part One on April 25, 2023.
---
Keep track of this and all the upcoming superhero movies with our superhero movie guide.