Sabine Wren cast for Star Wars: Ahsoka, played by Natasha Liu Bordizzo
Sabine Wren (and some of her Star Wars Rebels crew) is coming to live-action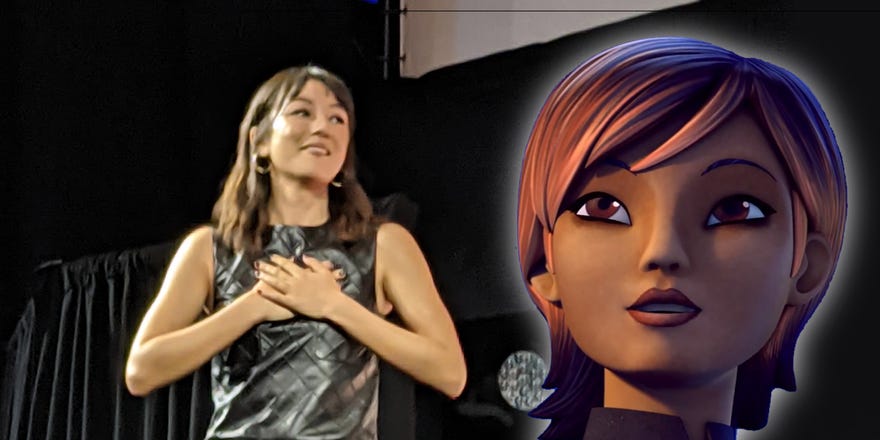 Natasha Liu Bordizzo has been cast as the live-action Sabine Wren for the 2023 Disney+ series Ahsoka. It was announced at Saturday's Mandalorian panel here at Star Wars Celebration, with Bordizzo herself joining the cast on stage as part of the announcement.
"I feel like I've been adopted into a new family. I feel like that with everyone I work with but also the fans... I have never experienced anything like this," Bordizzo says. "I know how much Sabine means to a lot of people in this room, and watching Rebels, she's come to mean a hell of a lot to me too... I think you guys are going to be really excited about the journey she's about to have."
Sabine Wren was introduced in the animated series Star Wars Rebels, and is the first protagonist that originated from that show to make the jump to live-aciton - but not the last. Chopper, Hera Syndulla, Ezra, and Sabine are also scheduled to debut in the first season of Ahsoka, which is set for a 2023 debut.