Inside the never-before-seen '90s Sailor Moon anime/live-action hybrid show
Here's the Sailor Moon show you've never seen, and its secret history (and connection to the original Saved by the Bell)
Originally published in late 1991, Naoko Takeuchi's mahou shoujo manga Sailor Moon tells the story of a teenage girl named Usagi Tsukino as she transforms into a Sailor Guardian to fight evil alien forces and find the lost moon princess alongside her team Sailor Guardians. The manga would soon receive a Japanese anime adaptation in 1992, which went on to air for 200 episodes until 1997.
Although an English dub version anime would eventually air in the United States in 1993, there is actually one American version that takes precedent. Consisting of live-action footage featuring real actors as well as original animation reminiscent of '80s cartoons such as She-Ra Princess of Power, this American pilot episode of Sailor Moon would be a quirky experiment for its time.
Until a comprehensive two-part documentary called 'The Western World of Sailor Moon' was created by YouTuber Ray Mona, this American pilot was unavailable to the public. Now, here is the story of how the pilot was created and why it was lost to the world for ages.
The origin Story of the original, unaired US Sailor Moon series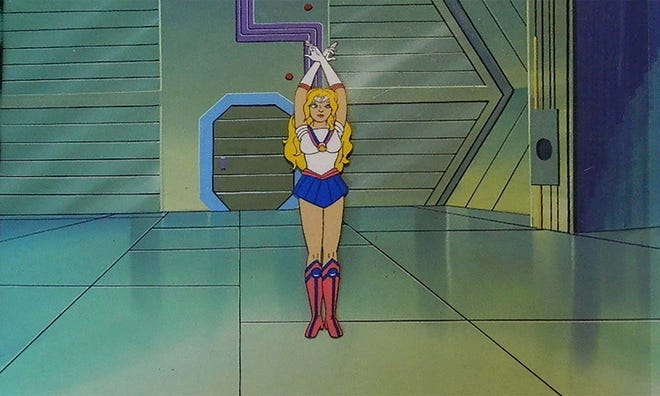 According to a lengthy investigative piece by reporter Cecilia D'Anastasio, the seed for American Sailor Moon was planted when kids producer Haim Saban came across a Super Sentai show while on a 1984 business trip in Japan. In a nutshell, Super Sentai was a franchise consisting of live-action Japanese superheroes with flashy transformation sequences and attacks.
Although it would take eight years, Saban would bring one specific Super Sentai show, Kyōryū Sentai Zyuranger, to the United States by remaking it into Mighty Morphin' Power Rangers. With the help of American actors and some spliced footage of monsters and explosions, the series premiered and became a massive hit. As a result, Renaissance Atlantic, the company who made the show, wanted to profit from this with a similar series.
Soon, Renaissance Atlantic's president Frank Ward (who also was the former president of Bandai's American division) decided to take a chance on Sailor Moon after seeing the Japanese toys that were being made for the franchise. Ward realized Bandai could sell Sailor Moon toys in America, but didn't think a dubbed version of the anime would do well.
As an attempt to preserve the spirit of Sailor Moon's animated roots, Ward had Renaissance Atlantic team up with the studio known as Toon Makers to make a pilot episode that would be presented as a pitch for a full series.
The hybrid theory behind this US Sailor Moon show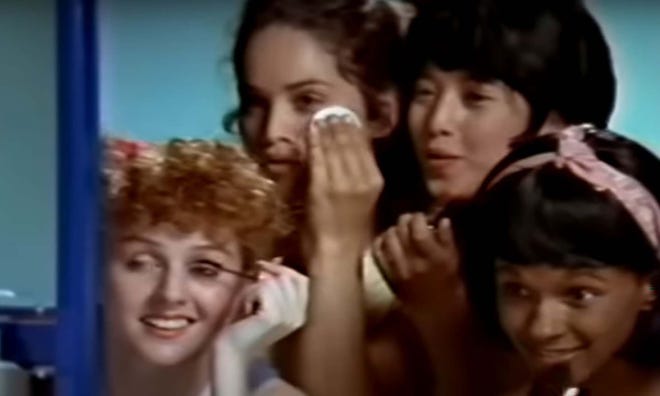 As mentioned earlier, the pilot would consist of real footage and animation. The basic concept would be that the American protagonist would be a blonde girl while her friends would be a mostly diverse take on the rest of the Sailor Guardians: one would be African American, others Asian American and Latina, and another would be in a wheelchair. Moreover, the live action footage would feature the girls doing normal teenage stuff like going to school and hanging out until they transformed into their animated counterparts to fight evil.
Not only did Sailor Moon's protagonists receive a major facelift, but there were also other aspects of the show that were not present in the original anime. One of the more redeeming ones featured the girls riding in space on sailboards. The pilot also had its own theme song that sang about Sailor Moon and the characters.
In part two of Ray Mona's 'The Western World of Sailor Moon', it is stated that there were some setbacks in making the animated portion of the pilot, including the team being given poor outlines and resources and the Northridge earthquake forcing them to relocate with some of their work being lost.
When it comes to the live-action portion, the roles of Sailor Moon's primary cast were filled through auditions that took place in Los Angeles with Toon Makers' producers Raymond Iacovacci, Rocky Solotoff, and Steven Wilzbach. The scenes were then shot on a set said to be identical to the one used in the hit '90s teen sitcom Saved By The Bell.
DIC rises, the pilot falls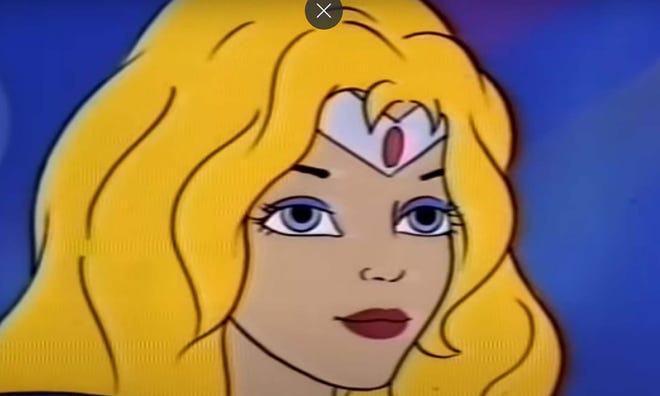 Part of Cecilia D'Anastasio's report on Saban Moon included conversations with Frank Ward. Ward discussed what happened after the pilot was ready to be presented at Toy Fair in New York. Companies such as Fox, Saban, and Bandai showed interest, but then Toei Animation dropped a bombshell: they had given the animation rights to Dic Entertainment.
Dic Entertainment would air an English dub of Sailor Moon in its original anime form, albeit with several changes to make it kid-friendly. Gay characters were made straight, nudity was removed, and the violence was toned down. The series would air from 1995 to 2000 and would become a childhood staple of many kids born in the early '90s.
As for the American pilot, it was shelved indefinitely. In fact, the public only got a glimpse of it in 1995 through a small music video that was shown by Toon Maker's Allan Hastings at the anime convention Anime Expo. It would take a very dedicated YouTuber named Ray Mona to finally bring the pilot to the public.
The Sailor Moon pilot unearthed
In the past, YouTuber and vlogger Ray Mona had produced a video series known as "Tales of the Lost", in which she digs up info on media that never got to see the light of day. In fact, she had previously become known for her search about the Mean Girls DS game, though she had used the moniker Bobdunga at the time. A feature with The Verge presented Bobdunga as someone determined to preserve digital history in order for people to consider how the world used to be.
However, finding the lost 'Saban Moon' pilot would take a lot of work. For several months, Ray Mona would research and interview anyone who was associated with the show, the fruit of which can be seen in her two-part documentary series. With the assistance of reporter Cecilia D'Anastasio, Ray Mona got in touch with Frank Ward. In turn, he gave her permission to obtain a copy of the Saban Moon pilot from the Library of Congress.
Initially, Ray Mona included the pilot at the end of part two of her 'Finding Saban Moon' video series. Since then, she has uploaded the pilot to a separate video for convenience. Although the pilot might seem like a weird artifact for die-hard Sailor Moon fans, it is a quirky experiment that makes you consider how valuable animation is and how much work it takes to make.
---
Need more? Here's how to watch Sailor Moon in order and how to read Sailor Moon in order.