The Sandman is coming to Netflix on August 5 (and we have a new trailer right now)
Return to the Dreaming with Netflix's adaptation of the Sandman comic by Neil Gaiman, Mike Dringenberg, and Sam Keith
Netflix has put a date (and a new trailer) to its highly-anticipated adaptation of the Sandman comic book series originally created by Neil Gaiman, Mike Dringenberg, and Sam Keith for DC Comics. The 10-episode first season of the Sandman will debut on August 5, with weekly one-hour episodes to run through October 7.
Before we go any further, you absolutely must watch the new trailer: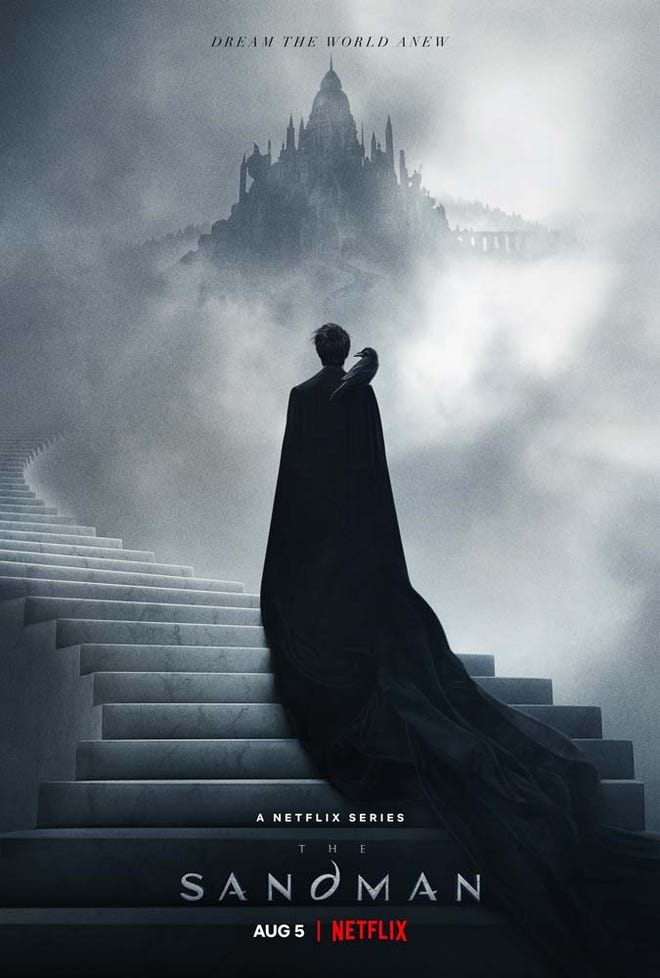 "When the Sandman, aka Dream (Tom Sturridge) — the powerful cosmic being who controls all our dreams — is unexpectedly captured and held prisoner for over a century, he must journey across different worlds and timelines to fix the chaos his absence has caused," reads Netflix's description of the series.
Sturridge is evoking some classic imagery from the original Sandman comics, as well as some '80s Robert Smith (of the Cure) vibes as well.
Sturridge is joined by an all-star cast which includes Kirby Howell-Baptiste (Death), Gwendoline Christine (Lucifer), Vivienne Acheampong (Lucienne), Boyd Holbrook (The Corinthian), Charles Dance (Roderick Burgess), Mason Alexander Park (Desire), Jenna Coleman (John Constantine), Patton Oswalt (Matthew the Raven), and newly announced, Mark Hamill (as Merv Pumpkinhead).
ANd to remind you that the Sandman universe is still connected, sometimes more than other times, to the superhero multiverse of DC Comics, there is David Thewlis playing Doctor Destiny/John Dee, a Justice League villain who has even shown up in the Arrowverse.
Gaiman is executive producing and writing The Sandman for Netflix, alongside frequent comics-to-TV/film alumn David S. Goyer. ALlan Heinberg, another comics/adaptation vet, is showrunning the series for Netflix.