Meet SayoChuu, one of the 2023 Cosplay Central Crown Championships finalists
The winner of the Cosplay Central Crown Championships semi-finals from Wintercon, Latvia, is coming to Chicago's C2E2 2023 to win it all
Every year, cosplayers from around the world show off their creations at conventions - and the best of the best compete each year in a global tournament called the Cosplay Central Crown Championships. Each major convention has a semi-final where a winner is chosen, and that winner wins cash, prizes, and a round-trip ticket to the yearly finals - which take place this year at Chicago's C2E2 2023.
And in the build-up to the 2023 Cosplay Central Crown Championships finals at C2E2, we're talking to finalists from all over the world as they get into 'con crunch' mode before boarding a plane and meeting for one last, epic competition.
Today we're talking to Sayochuu, who claimed her place in the Crown Championships to represent the Baltic States at Wintercon, Latvia with an immaculate cosplay of Link from Legend of Zelda: Breath of The Wild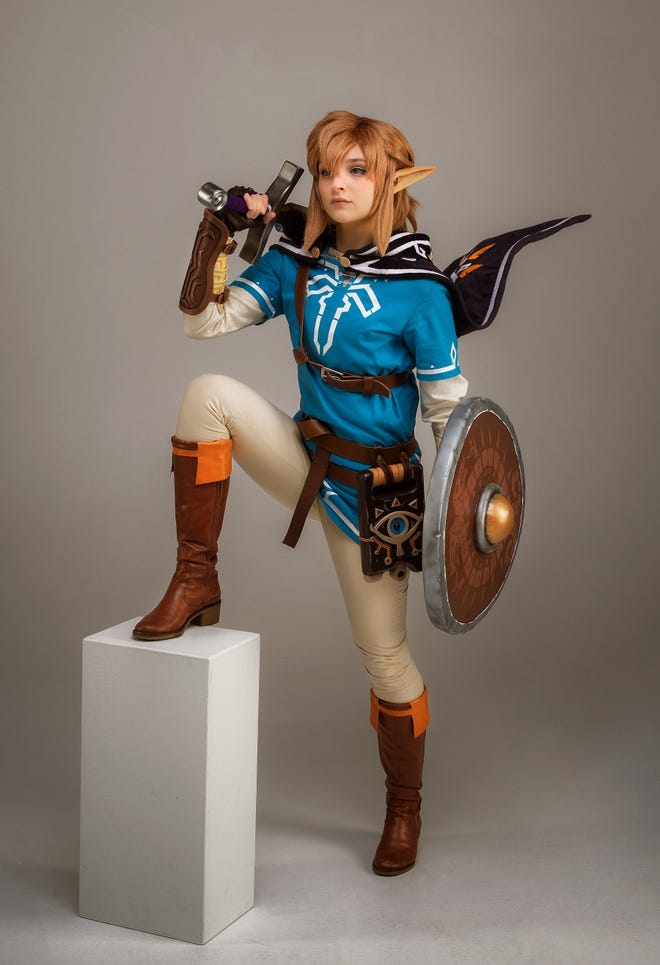 Popverse: Welcome to the championships! Please tell us a little about yourself as a cosplayer?
Sayochuu: Hi, I am SayoChuu from Latvia but currently based in Scotland. I've been cosplaying for more than 10 years. It all started with the very trashy Hatsune Miku cosplay. Since I was unexperienced with long wigs I had at least 4 ponytails which all of them ended in a bin as they were so tangled that nothing could save them. I am a self-taught cosplayer and I am eager to improve my techniques with every project. Most of my cosplays are from League of Legends as it's one of my favourite games.
Have you competed a lot before?
I love being part of competitions. The experience of participating in a contest can be just as rewarding as winning, as it's an opportunity to showcase your hard work and connect with other cosplayers who share your passion. The most important thing is to have fun and enjoy the experience, whether you win or not.
The qualifier was tough though. There are so many great competitors with amazing costumes. At the back stage everyone is very kind and supportive of each other and that's why I love our community so much. Honestly, it still feels surreal that I have managed to win the qualifier but I am proud of myself that all of my hard work paid off.
What inspired you to make this costume?
I love Zelda but mostly BOTW as I've spent more than 500 hours in-game collecting every single thing and I am very excited for the upcoming sequel: Tears of The Kingdom. I've cosplayed Princess Zelda in the past and one day I thought why won't I make Link? The boy with who I have spent countless number of hours in-game.
What was your process to create the cosplay?
I started with tons of research: making screenshots of the game, inspecting all of the official artwork and convincing my friend to take close-up photos of the details from the game artbook. It all was just to figure out all of the details across the whole costume. Then it was time to decide the best materials for it. I planned to make my costume authentic and practical as much as possible. The costume itself contains a huge variety of techniques such as sculpting/casting, 3D printing, lots of sewing, electronics etc.
Did you learn any new techniques while making this costume?
I always try to push myself with every single project and try to learn new techniques. That costume wasn't an exception. It was my first-time working with leather. It turned out to be so much more fun than I anticipated. The other thing was sculpting elf ears. Not going to lie making an actual mould of my ear was kind of a weird experience. As I was afraid of pouring any sort of liquid into my ear but luckily everything was fine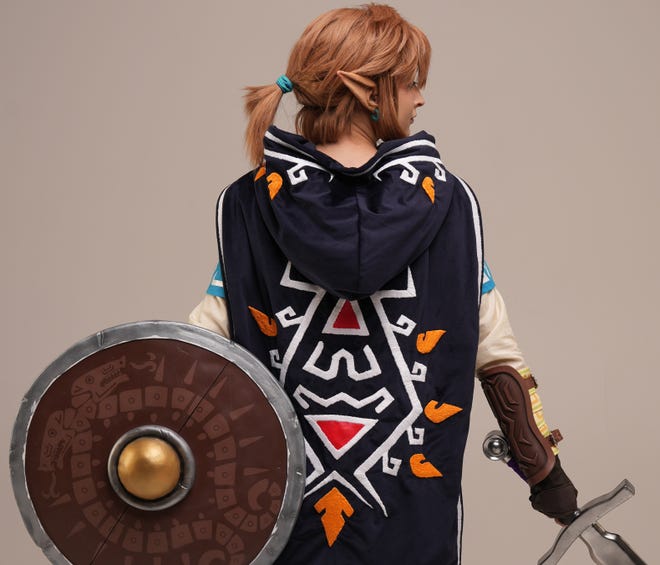 What is your favourite part of the costume? And Why?
It's the cape to which I dedicated lots of time, tears and blood. It took me two months to hand-stitch every detail of the cape. I am proud of myself as I have never done embroidering on such a massive scale.
Are there any other details or features you would like to highlight?
I would say the sword. The amount of sanding went into it to make a perfectly smooth surface so I would be able to get shiny chrome… oh boy…
What are you most looking forward to about the final in Chicago?
I always dreamed to visit one of the USA conventions. So, it's finally will be fulfilled and I am very excited to see the American cosplay scene. Also, whenever it comes to international competitions, I am thrilled to see my fellow competitors and all of their creations.
Any advice for anyone thinking about entering a competition like this?
Just do it. The first step to creating a competition build is to choose a character or design that you love and are passionate about. You'll be spending a lot of time working on your costume, so make sure it's something you're excited about. Do lots of research. Get reference images from every angle to make sure you are capturing all of the details. Make sure that the quality of the craftsmanship is top-notch since it's one of the main key-point of the competition. Most importantly be proud of yourself and have fun. Don't be afraid to show off your hard work and have a good time and enjoy the experience.
You can follow SayoChuu on Instagram
---
The Cosplay Central Crown Championship finals will be one of many C2E2 2023 panels Popverse will be livestreaming this year. Here is a round-up of everything Popverse will be doing at C2E2 2023.