Scarlet Witch: How to nail Wanda Maximoff's hair
Wanting to recreate Wanda's hair from the finale? Then follow this guide to get the perfect look!
WandaVision has given us a brand new look for Wanda! Her Scarlet Witch look has us all spellbound. Immediately once the episode was over, I was searching all over the place for a good wig to use for her hero look.
I will say trying to find a good Wanda wig is extremely difficult since she has very different hair color through the Marvel Cinematic Universe. Her hair is dark brown when we first meet her in Age of Ultron, then Civil War it starts to lighten up. Once we get to Infinity War is a bright auburn and in some scenes, it's orange! Luckily with WandaVision we have a calmed down version of her Infinity War/Endgame color. We go through many different hairstyles of her hair with the show but end with an epic and kind of chaotic look for her hero reveal.
Her wavy hair is teased up and styled to extenuate the crown. Then flows around her chaotically just like her chaos magic. I knew when searching for this wig, I needed to find a style that already had the waves incorporated. I went back and forth on if I should get a lace front or a hard front. Luckily Arda Wigs came through with the perfect style, cut, and color.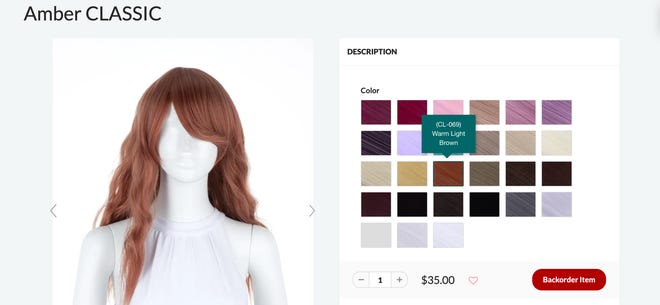 I purchased the Amber CLASSIC in Warm Light Brown (CL-069). The wig has bangs so I will have to style them since Wanda does not have bangs. The best part is that synthetic wigs are super easy to style. Note: This wig is currently on backorder so keep checking back for it to be in stock!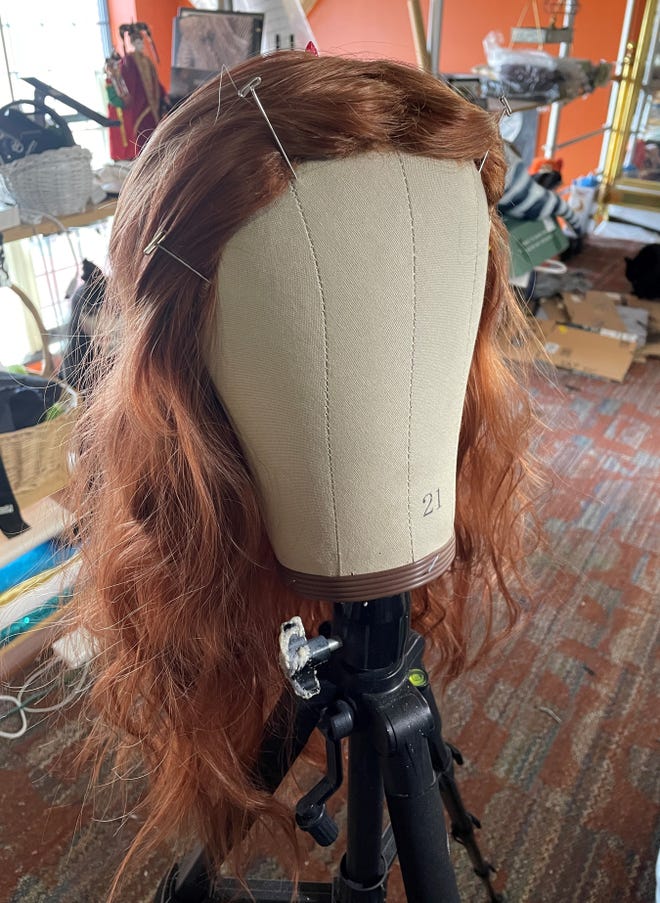 When you need to style synthetic wigs, you need to use steam heat instead of curlings irons like we would use to style our own hair. A portable steamer is the easiest to use in my opinion but there are several different methods out there.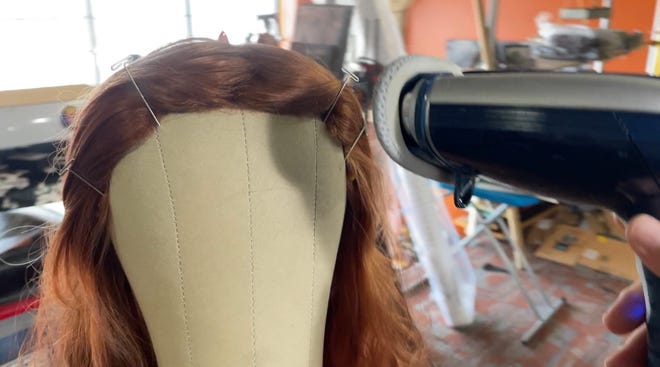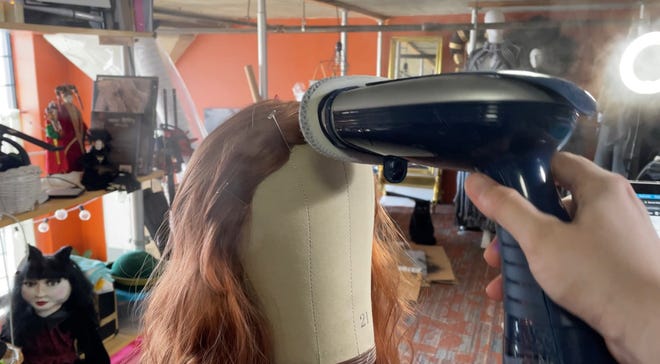 I placed the wig on my wig block and used t-pins to pull the bangs back. Once the bangs are pulling back, heat the wig with the steamer. You'll see the hair crunch up to their new position. Go back and forth with the steamer targeting the root to tip. Once you are finished, let the wig sit for about 20 minutes to dry and set.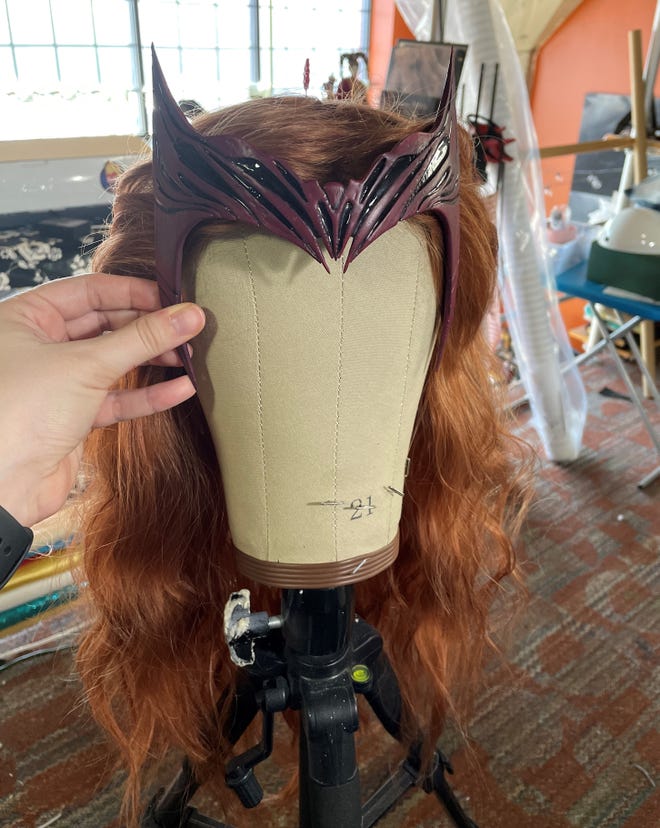 The last bit of styling I did was teasing the hair around the crown of the wig to give it some height. Then hit the whole wig with some hairspray. Now your wig is Scarlet Witch ready!