The goals of Scholastic's pioneering Graphix imprint, according to its founder/publisher David Saylor
Scholastic's David Saylor chats how Graphix has always prioritized stories by cartoonists
Earlier this year Popverse had the chance to chat with David Saylor, the founder and publisher of Scholastic's acclaimed Graphix imprint (you can read the lengthy interview here). One of the topics that we found most interesting in our chat was about what Saylor's goals were for Graphix when he started the imprint and what his goals are now for the imprint, nearly two decades later.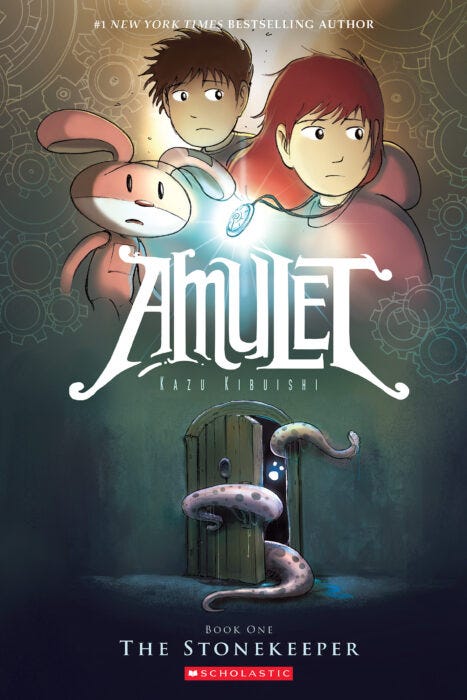 In response to a question to that theme, Saylor responded "I really wanted to publish books that kids would love. And that they would read over and over again and that would feel that they were written just for them, and would take them off and into another world or give them clues as to how other kids live their lives and how other creators live their lives. Like with Raina Telgemeier's memoir style comics."
As for how these stories were told, Saylor preferred creators who wrote and drew their stories, saying "For me, it was always about creator-driven comics that were written and illustrated by the same person. Even though we do publish books that are written by someone else and then illustrated by someone else. But creator-driven comics were part of our original mission. Kid-centric titles that had some quality that just felt like you had to have these books, which is why we acquired Amulet very early. We acquired Raina Telgemeier very early. She was doing the Babysitter Club adaptations. Dav Pilkey of course is an incredible, brilliant creator for kids and has sort of become like the king of comics in a sense, because his books are introducing so many millions of kids to comics. He's helped expand the market further because all the kids that have read Dog Man are now growing up and reading other comics and other graphic novels."
As for the present day iteration of Graphix, Saylor said, "I would say that our mission hasn't really changed. I mean, and partly it's because I've been there a long time, so I'm keeping my eye of the ball, but the editors that I work with, Cassandra Pelham Fulton and Phil Falco, our creative director, we all are on the same page in terms of the kinds of books that we want to publish and the kids that we want to reach."
---
Read the complete interview with David Saylor on Scholastic's Graphix, the growth of the kids graphic novel industry, and his own history with the industry.