Scream watch order: How (and where) to watch the Scream franchise in release and chronological order
Want to get started on watching the Scream film series? Here's how to do it!
Hello Sidney. What's your favorite scary movie.
If anybody ever begins their phone conversation that way, my advice is to hang up immediately and run for your life. It's a good life lesson from the Scream film series. The slasher flick franchise blends horror with meta-commentary. It has become one of the most beloved horror film franchises of the post 21st century. The killer Ghostface has become one of the most recognizable masks on the planet.
If you're looking to get into the Scream franchise, but aren't sure where to start, then Popverse has you covered. From chronology to canon, here is everything you need to know before watching Scream.
How to watch Scream in release order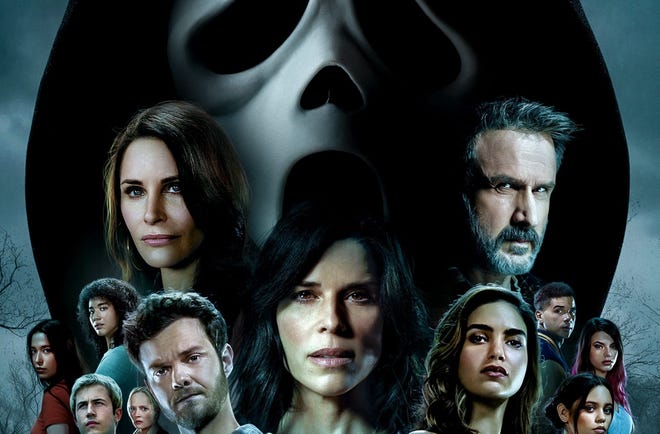 If you're looking to start watching the Scream franchise and want to go in release order, here is how you would do it.
How to watch Scream in chronological order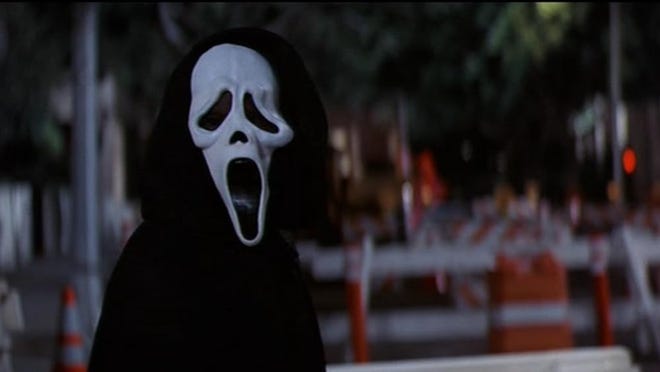 If you prefer watching the Scream franchise in chronological order, here is how you would do it. You'll note that it's mostly the same as release order. The only difference is we've separated the television projects from the film series. The television show takes place in its own continuity, with no connections to the film series. In fact, the first iteration of the television series didn't have the rights to the iconic Ghostface mask, but that changed when it was retooled for Scream: Resurrection.
The film franchise
Scream (1996)
Scream 2 (1997)
Scream 3 (2000)
Scream 4/Scre4m (2011)
Scream (2022)
Scream VI (2023)
The television universe
Scream: The TV Series (2015)
Scream: Resurrection (2019)
Do I need to watch any of the other movies before starting Scream 2022?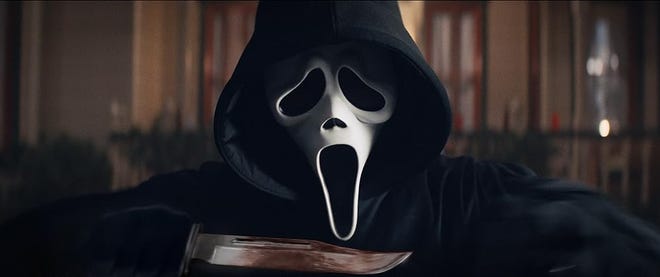 The 2022 Scream film acts as a soft reboot of the franchise. That's why it was titled Scream, instead of Scream 5. Like most films in this series, this one gives a meta-commentary on scary movie tropes, including Hollywood's trend of soft reboots. The film follows many of those friends, including introducing a new cast of characters, bringing back legacy characters, and honoring the past while passing the torch to a new generation.
Do you need to watch any of the other Scream films to understand it? Honestly, it would help. While the film tries to act as a new beginning for the series, it draws heavily on the events of the first three films (while mostly ignoring Scream 4). If you like slasher flicks, you can probably watch Scream (2022) and have a good time, but to fully understand the plot you will need to watch the original films first.
Where else has Ghostface appeared? Are those appearances canon?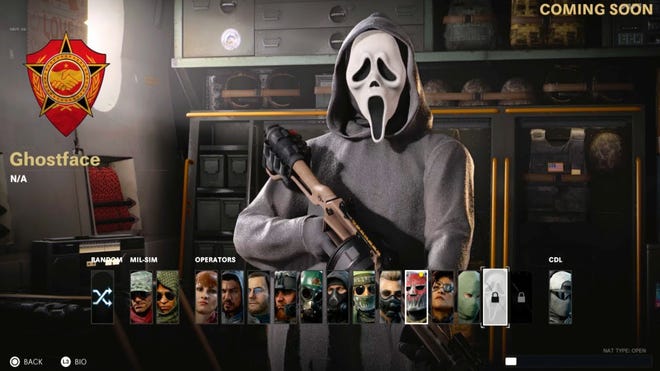 Ghostface's distinctive look is one of the most recognizable images associated with slasher films. The iconic mask transcends the Scream franchise and remains a popular costume choice every Halloween. Due to his popularity, Ghostface has made a few appearances outside the Scream franchise.
The horror video game Death by Daylight features the killer, who is renamed The Ghost Face. Aside from the name and mask, this killer has no relation to the Scream saga. Ghostface is also available as a skin in the popular multiplayer game Among Us. It goes without saying, but Ghostface's appearance in Among Us is not canon.
Ghost Face also appears as a playable character in Call of Duty: Black Ops Cold War and Call of Duty War Zone. Roger L. Jackson even reprised his role as Ghostface's voice. Despite Jackson's involvement, Call of Duty is not canon to the Scream franchise (which is one of the oddest sentences I have ever written for Popverse).
Ghost Face is featured in two novels written by R.J. Torbert, The Face of Fear and No Mercy. The novels follow the killer as he goes on a murdering spree. In other words, a slasher flick in book form. Torbert was the first person to refer to the mask as Ghostface during the development of the first Scream film. Due to complex licensing issues, the company known as Fun World owns the rights to the Ghost Face design and name, but not any of the original characters or events associated with the Scream franchise. Torbert's Ghost Face novels were written with permission from Fun World, so while they are technically official, they are still not canon to the Scream franchise.
Is Scream based on a true story?
No, Ghostface isn't real, but the premise of the first movie was partially inspired by a real-life serial killer. Danny Rolling was a serial killer who the media nicknamed the Gainesville Ripper. Rolling murdered 5 students in Gainesville, Florida before committing a triple homicide in Shreveport, Louisiana. Almost all of Rolling's victims resembled his mother.
Rolling did not wear a mask or taunt his victims over the phone. However, his fixation on his mother and his choice of murder weapon (knife) inspired Kevin Willaimson when he created the character Billy Loomis for the first Scream screenplay.
If the existence of a real-life Scream killer frightens you, then you can rest easy. Rolling was arrested in 1990 after robbing a supermarket. After an investigation, Rolling confessed to murdering 8 people. He was given the death penalty and was executed by lethal injection in 2006.
Where can I watch Scream?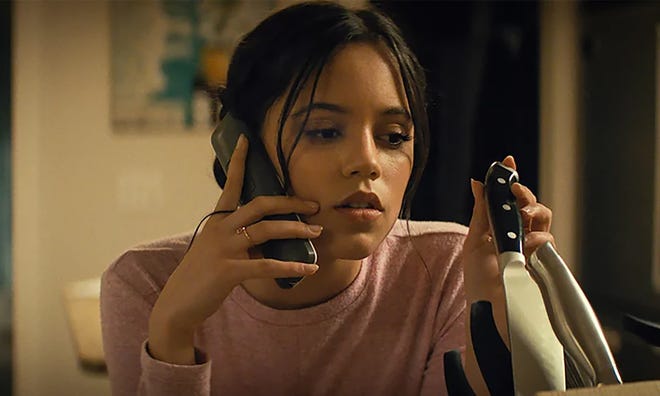 Now that you know which films to watch, here is where you can watch them. As of this writing Scream (1996), Scream 2, and Scream 3 are available to stream on Max. Scream 4 is available to stream on Peacock, Scream (2022) and Scream 6 are available on Paramount+. Yes, that's three different streaming services. Keep in mind that this can change as licenses expire.
As of this writing the Scream television series isn't available on any streaming service, but it can be purchased as physical media, or as a digital purchase/rental.
As for the rest of the films, if you don't want to subscribe to multiple streaming services, and you prefer owning digital copies, then you're in luck. The complete Scream saga is available on a variety of video-on-demand platforms, such as Amazon Prime Video, Google Play, Vudu, and more.