SDCC 2023: Just how much would it take to go to San Diego Comic-Con?
Hopefully you have a couple thousand dollars handy if you want to attend Comic-Con International: San Diego
San Diego Comic-Con is right around the corner, and as we prepare to head to the Southern California destination du jour, we got to thinking: just how much does it actually cost to attend the convention? For our collective Popverse shame, we all get press or pro passes to the show, but if we were to show up as fans, how much would that set us back?
So, we looked into it. And this is what we found.
SDCC badges & tickets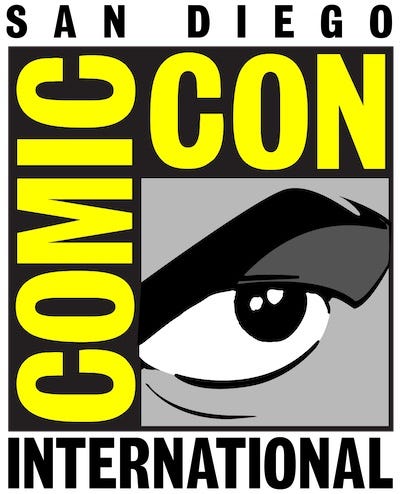 Let's start with the basics: getting access to the convention itself. As per Comic-Con International, here are the prices for SDCC badges:
Adult badges:

$55 for Preview Night
$75 daily for Thurs-Sat
$50 for Sunday
Junior (12 and under), US Military, and Senior badges:

$27 for Preview Night
$37 daily for Thurs-Sat
$25 for Sunday
For those unwilling to do the math, that means that it costs $330 for anyone looking to attend the entire show using an Adult badge, or $163 for anyone using a Junior, US Military, or Senior badge.
SDCC lodging
Okay, you've got your tickets, but now you need to book yourself a hotel room. Prices can vary wildly, but prepare to spend a lot of money when you do so. A 2017 story from the San Diego Union-Tribune noted that, "based on data provided by Airbnb, the average nightly rate charged by its hosts during last year's Comic-Con was $164, compared with $261 for hotels in the city of San Diego."
That figure has only risen in the years since, as would be expected. The average now looks to be closer to $300 nightly, by our estimates. There are cheaper rooms available, for those willing to stay further away from the convention center — at time of writing, anyone willing to stay in Tijuana could get something for $105 a night — but then you have to factor in the time and cost of travel to and from the convention, as well.
SDCC travel
There is, bluntly, no way to truly estimate how much it would cost to get to San Diego because there are so many variables: where are you coming from? How are you traveling? What dates are you traveling? Instead, we'll offer a little bit of guidance: as of writing, the cheapest return flight from JFK Airport in New York to San Diego for the dates of SDCC is $307. (Which, honestly, feels like a very good deal.) From Chicago to San Diego on the same dates, the cheapest flight is $198, but it immediately jumps up to $286 after that, and from Dallas, it's $152 for the cheapest. If you're on the west coast, San Francisco to San Diego starts at $140.
(If you're in Los Angeles, just take the train; it's $70 roundtrip.)
The current average for a cab from San Diego airport to downtown is $24 or thereabouts, once you've flown in, not including the tip. If you want a bus, that'll cost you around $2.50 as of writing.
SDCC So what's the damage?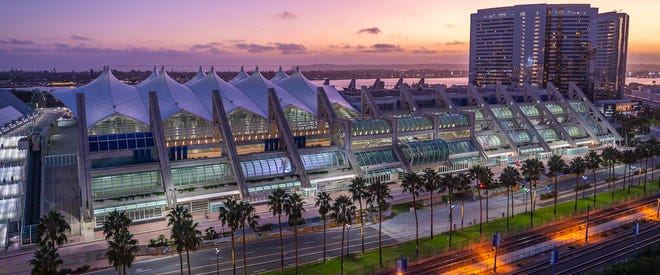 For arguments' sake, let's say that we're a hypothetical New Yorker attending the show for all five days using an Adult badge, and staying in an average hotel at 2017 prices. By our math, that would cost around $1990. ($330 for the tickets, return airfare at $307, five nights at $261 per night, and $24 cab fare to and from the airport to the city.)
SDCC: Is that it?
Well, no; don't forget about the fact that you might want to, you know, eat during that five day stretch, not to mention any other incidental costs that might occur across the week. (We're looking at you, all of the exclusive toys, comics, and merch that's only available at the show.) The short version is this, really: attending San Diego Comic-Con — like any comic convention, bluntly — is not for the faint-hearted and is most definitely a financial commitment. Enter at your own risk, but prepare to enjoy the rewards…
---
What we're excited about for this year's Comic-Con International: San Diego.