Spring in Seattle: What to do when you're in town for Emerald City Comic Con
What to do near the Seattle Convention Center
Emerald City Comic Con is just around the corner, and the Popverse team can't wait to head out to Seattle to cover our first show of 2023. But we're also excited to see the city itself during our off time.
Everything on this list is within a 10-15 minute drive/rideshare trip from the Seattle Convention Center, with some of the sights only a quick walk away. If you're heading to Seattle for Emerald City Comic Con and want to know what to do in town, here's a quick guide to some cool places, shops, and sights to see when you're in town.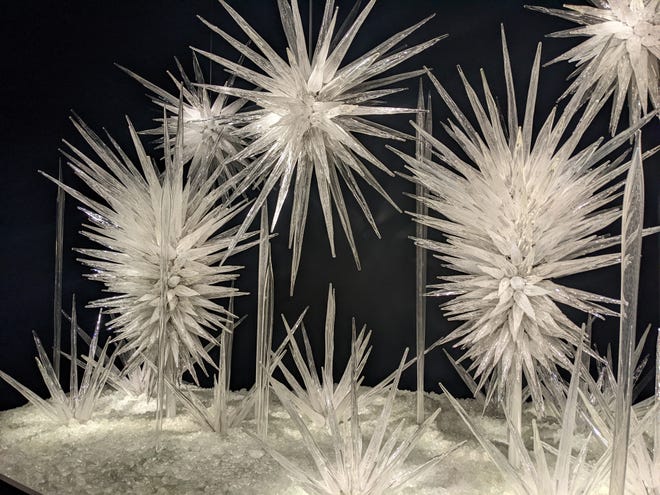 One of the coolest places in Seattle is a huge exhibit featuring the work of acclaimed American glass artist Dale Chihuly. You'll get a smattering of the most iconic Chihuly styles at an incredible scale as well as a really interesting outdoor garden featuring actual flowers and glass florals. Tickets are $27 for adults, $24 for seniors, and $16 for kids under 12.
Location: 305 Harrison St. Seattle, WA 98109
Hours: Open daily 10:30AM - 5:00PM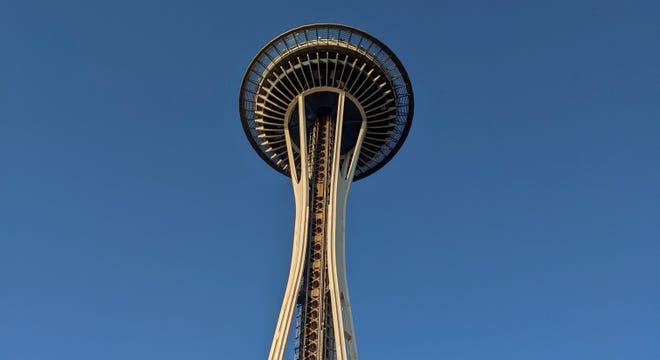 Right next to the Chihuly Garden and Glass is the most iconic Seattle landmark-- the Space Needle. (If you want to go up the Space Needle AND see the Chihuly Garden and Glass, you can grab a ticket bundle at a discounted rate). The Space Needle was built for the Seattle World's Fair in 1962 and was, at one point, the tallest structure on the west of the Mississippi. Just walking around nearby the Space Needle is enough to take in the cool sight, but if you want to go up the Needle and see the city from high up, tickets are $35.00-37.50 for adults, $30-32 for seniors, $26-28 for kids under 12.
Location: 400 Broad St. Seattle, WA 98109
Hours: Hours change from month-to-month, check here for updated times.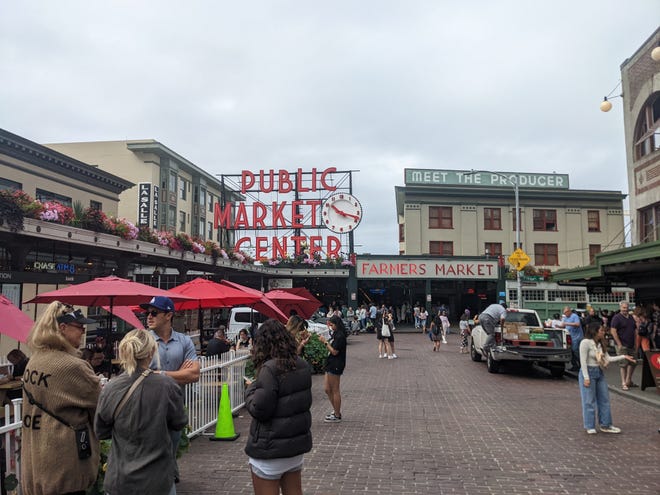 A Seattle icon, Pike Place Market is only a quick ten-minute walk away from the Seattle Convention Center. The market was founded in 1907 and is home to restaurants, shops, and a farmer's market. There are fishmongers (who throw fish), a lovely bookshop, buskers, and the very first Starbucks location. Pike Place Market is the perfect place to while away a day or even just grab a lovely meal.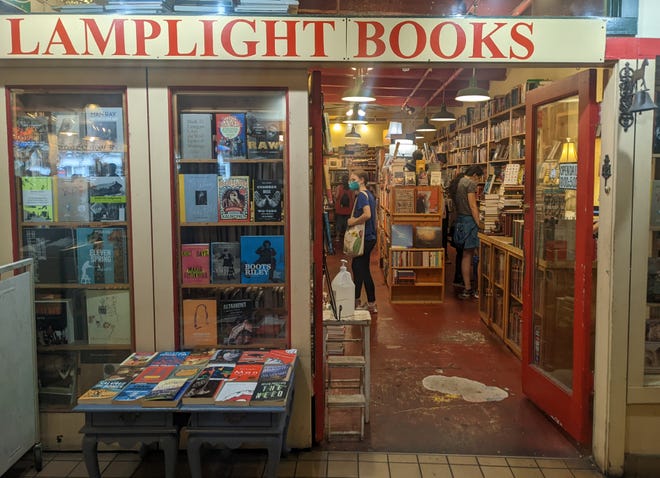 Location: 1st Avenue to Western Avenue, east to west, and Virginia Street to just past Pike Street, north to south.
Hours: According to their website, most of Pike Place Market is open seven days a week and active from 10 a.m. to 5 p.m. with some restaurants staying open until midnight or later.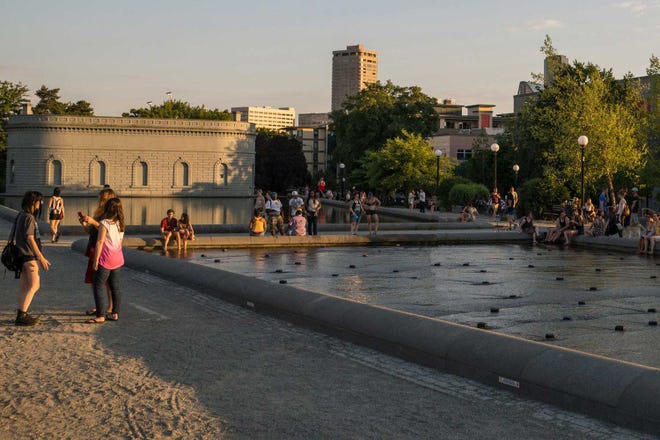 If the weather is good and you don't mind a twenty minute walk, mosey your way over to Cal Anderson Park, named after the Washington State's first openly gay legislator. The park is a nice outdoor space with a reflecting pool, a playground for kids, and tennis and basketball courts for the more sports inclined. Note: there are often off-leash dogs at this park, so be warned.
Location: Capitol Hill between Pine and Denny and Broadway and 11th Avenue.
Hours: 4:00 am - 11:30 pm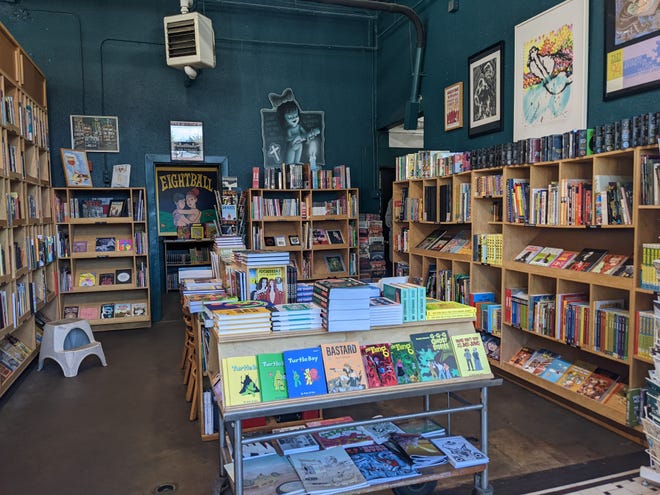 A true mecca for comic book lovers, Fantagraphics Books' brick and mortar store is a truly must-visit with a small gallery space and a half-off room filled to the brim with unorganized and slightly dinged Fantagraphics books (swoon). Plus, there are some nice restaurants within walking distance, so feel free to make an afternoon of it.
Location: 1201 South Vale Street (at Airport Way S.), Seattle, WA 98108
Hours: Mon. – Sat 11:30 – 8, Sun 11:30 – 5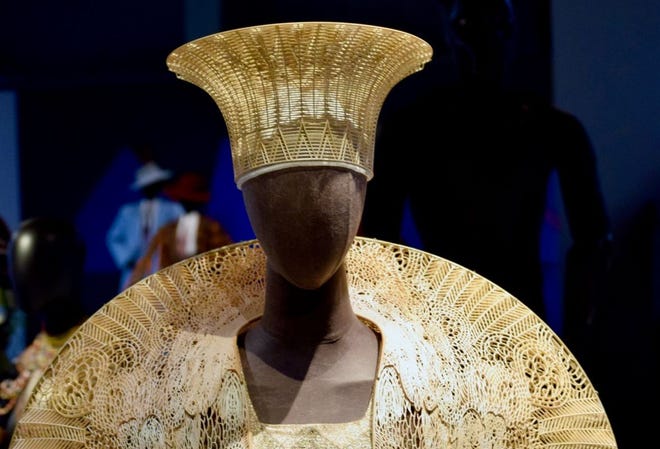 Housed in a beautiful Frank O. Gehry building, the Museum of Pop Culture is a non-profit museum dedicated to contemporary pop culture. At the musuem, you'll see exhibits on hip hop, science fiction, horror, and gaming. They also have a really cool film screening calendar if you have time to take in a movie. Ticket prices change depending on visitor age, the date of the visit, and how early you book, so check the MoPop website when making plans.
Location: 325 5th Avenue N at Seattle Center
Hours: Open 10:00am–5:00pm except Wednesdays
Check out the murals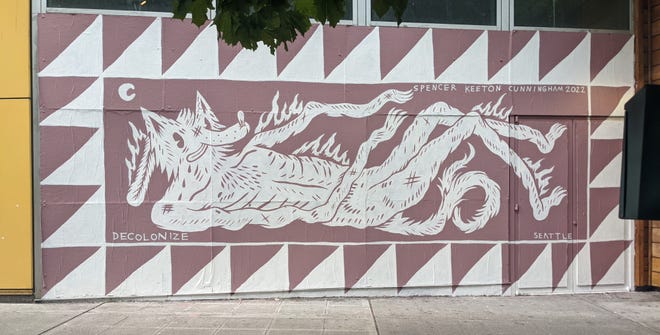 Seattle has a great collection of ever-changing street art, from traditional graffiti to commissioned wall murals. You can find cool stuff by wandering about the city, but
WanderBig blog has put together a nice guide
in case you want a more structured visit.
Emerald City Comic Con: What to expect from Popverse at the first big convention of 2023!