Everything we know about Marvel's new Disney+ miniseries Secret Invasion
Secret Invasion will be debuting on Disney+ in 2023, this is everything we know about the series.
Those who know comics have been looking for Secret Invasion to happen in the MCU since even before the first Skrull showed up on screen in 2019's Captain Marvel. Of course, part of the Skulls' shape-shifting abilities means that we might have seen them well before Captain Marvel.
That's all coming to a head with the 2023 TV show Secret Invasion on Disney+. Starring Samuel L. Jackson, once again reprising his role as Nick Fury), Secret Invasion takes its cues from the popular '00s Marvel Comic event of the same name to uncover a Invasion of the Body-Snatchers (or the Faculty) style conspiracy where secret agents are hiding amongst the MCU in the very top echelons of power.
Ahead of its upcoming debut, Popverse is running down al the big questions you have about Secret Invasion - along with the answers, and educated speculation, as it comes along.
What is the Secret Invasion release date?
While we don't have a specific release date yet, we do know that Secret Invasion is scheduled to debut on Disney+ in spring 2023.
What is the Secret Invasion plot?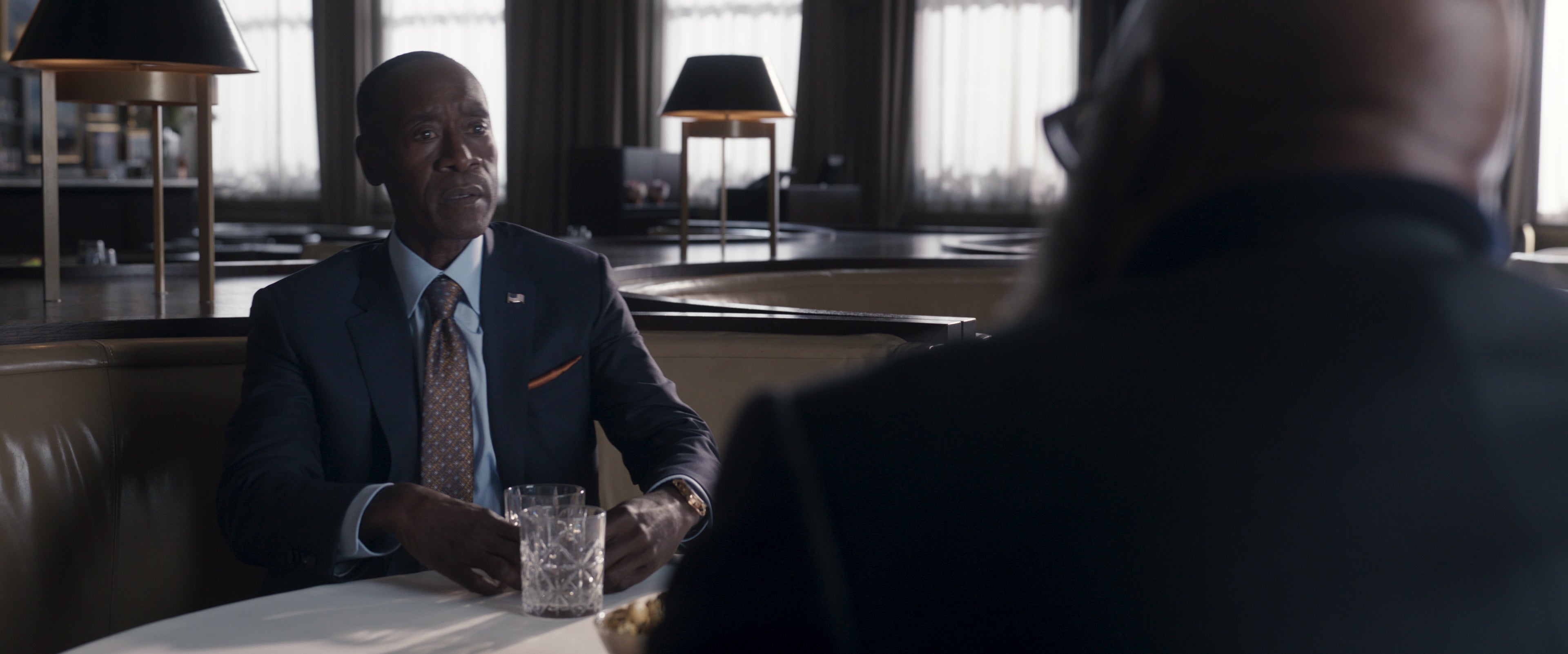 Secret Invasion is based on a 2008 comics storyline in which shape shifting aliens (the Skrulls) are revealed to have infiltrated even the close ranks of the Earth's Mightiest Heroes a.k.a. The Avengers. As the Skrulls begin an outward invasion of Earth, it is quickly revealed to our protagonists, that the Skrull's have already been here, as imposters, for years.
Marvel Studios' own early synopsis for this describes it as a "crossover event" which "showcases a faction of shape-shifting Skrulls who have been infiltrating Earth for years."
Is there a Secret Invasion trailer?
The first trailer for Secret Invasion debuted at the 2022 D23 Expo. The trailer features Don Cheadle, Samuel L. Jackson, and Colbie Smulders as they grapple with and battle the invasion that the shape-shifting Skrulls have already begun on Earth. We also see peeks of dramatic performances from Ben Mendelsohn and Olivia Colman.
What role is Emilia Clarke playing in Secret Invasion?
While Emilia Clarke's role hasn't been officially confirmed by Marvel Studios, an early social media/gif situation has hinted that she may be playing Marvel Comics' Abigail Brand, head of S.W.O.R.D.
In the comics, Abigail Brand is the commander of the Sentient World Observation and Response Department (S.W.O.R.D), an intelligence agency specializing in the extraterrestrial. We've seen S.W.O.R.D. make a background appearance in WandaVision, but hopefully we'll be able to learn more about the organization, as our central cast prepares to unravel the invasion that's been happening all around them.
Who is in the Secret Invasion cast?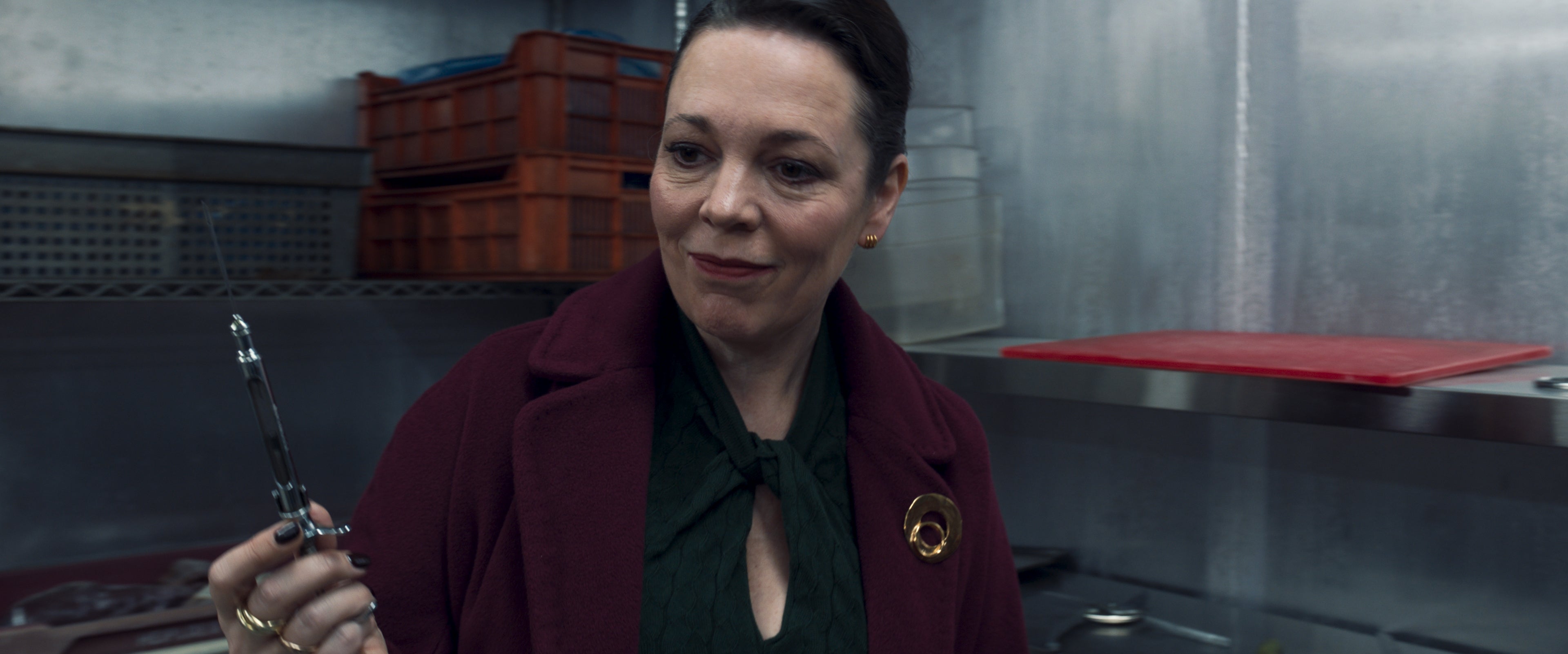 The Secret Invasion cast is made up of plenty of MCU alums as well as some fresh faces. The Secret Invasion cast includes Samuel L. Jackson (Nick Fury), Ben Mendelsohn (Talos), Cobie Smulders (Maria Hill), Martin Freeman (Everett Ross), and Don Cheadle (James Rhodes). New additions to the MCU include Olivia Colman, Kingsley Ben-Adir, Emilia Clarke, and Dermot Mulroney.
Who are the Secret Invasion creators?
Kyle Bradstreet (Mr. Robot) is the lead writer and executive producer for the series. The directors of the show are Thomas Bezucha (Let Him Go) and Ali Selim (The Calling).
What are the Secret Invasion episodes?
There will be six episodes of Secret Invasion. There has been no list released of episode titles as of yet.
What do I watch in order to prepare for Secret Invasion?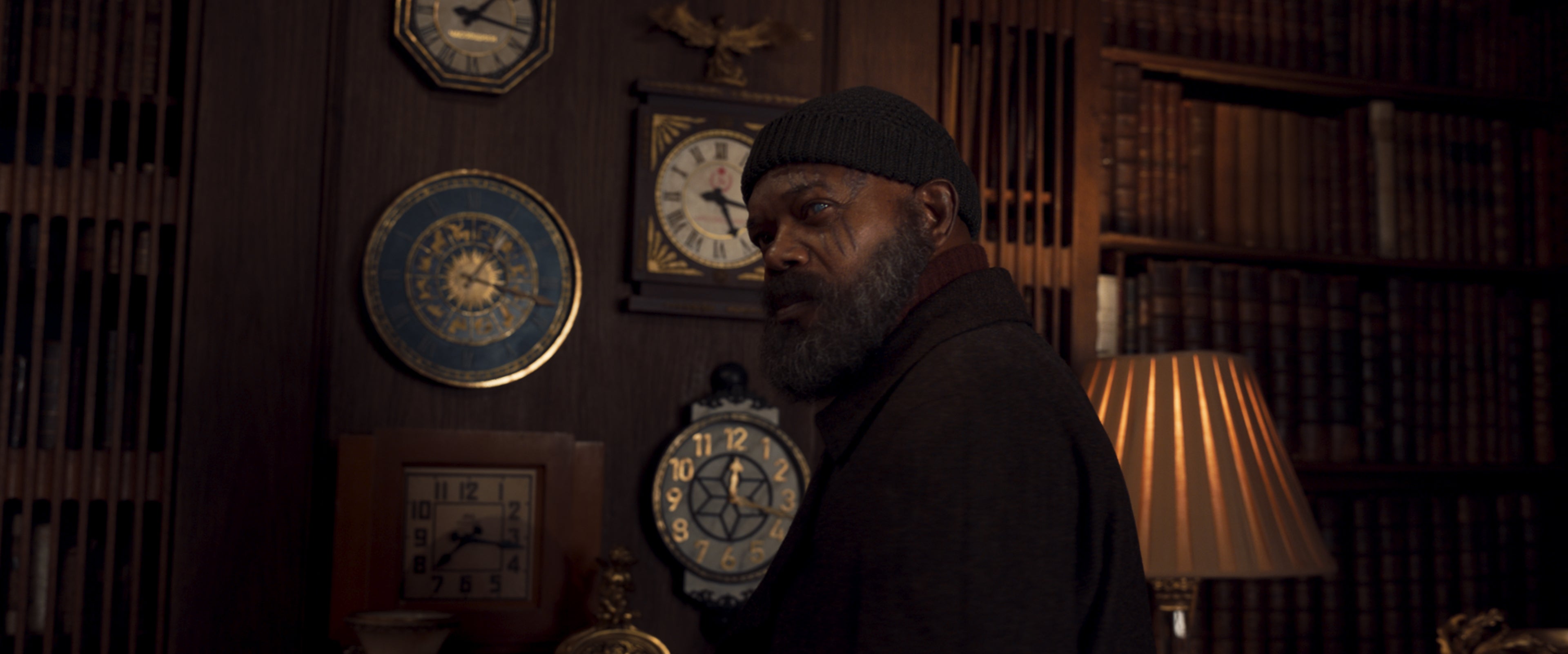 One of the interesting aspects of Secret Invasion is that it is pulling multiple characters from multiple parts of the MCU with Rhodey, mostly from the Iron Man franchise, starring alongside Nick Fury, who is scattered throughout the breadth of the MCU. In this series, we will also see Black Panther's Everett Ross, The Avengers' Maria Hill, and Talos from Captain Marvel, and hopefully some other unannounced characters too.
Just based on what we know about the storyline and major players, it would probably be a safe bet to assume that Captain Marvel is a must watch before Secret Invasion, but it might also be good to rewatch the Iron Man and recent Avengers movies if you want to get a good handle on where Rhodey is as a character (he's been through a lot).
Will there be a Secret Invasion season 2?
There has been no buzz about whether or not Secret Invasion will be getting a season 2 or even if it's set up with the possibility for an ongoing. So far, with the first Disney+ Marvel show, WandaVision, not getting a follow-up, and Loki getting one, it could go both ways, depending on how the show has set up its conclusion. However, considering that the show is billed as a miniseries, we're guessing that this series will be a one-off.
There's been inklings that is is planned to be a set-up for the as-yet-unscheduled MCU movie Armor Wars starring Cheadle as Rhodes, which was originally planned as a Disney+ series.
How does Secret Invasion fit into the MCU?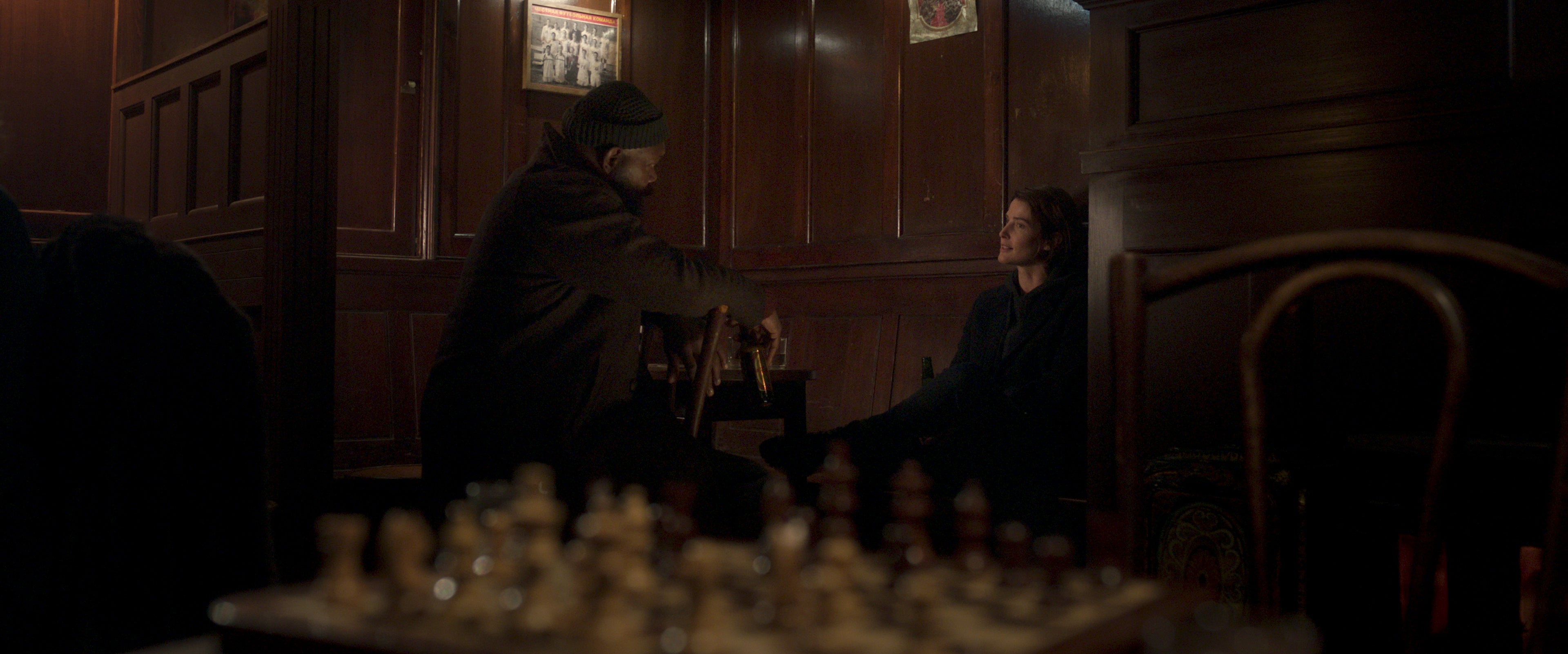 Skrulls are not new to the MCU. They made their first revealed appearance (but who knows who's a Skrull these days?) in Captain Marvel with Ben Mendelsohn as a refugee Skrull named Talos. Since Captain Marvel, we've seen several mentions and appearances of the Skrulls, with the reveal that who we thought was Nick Fury in Spider-Man: Far From Home was actually Talos shapeshifting to look like Fury.
Traditionally, the hook of the comics version of Secret Invasion was figuring out who was a human and who was a Skrull in disguise. We can assume that the same will be true for at least a part of the series, and expect a couple of character cameos from other MCU projects.
What Marvel Comics is Marvel Studios' Secret Invasion based on?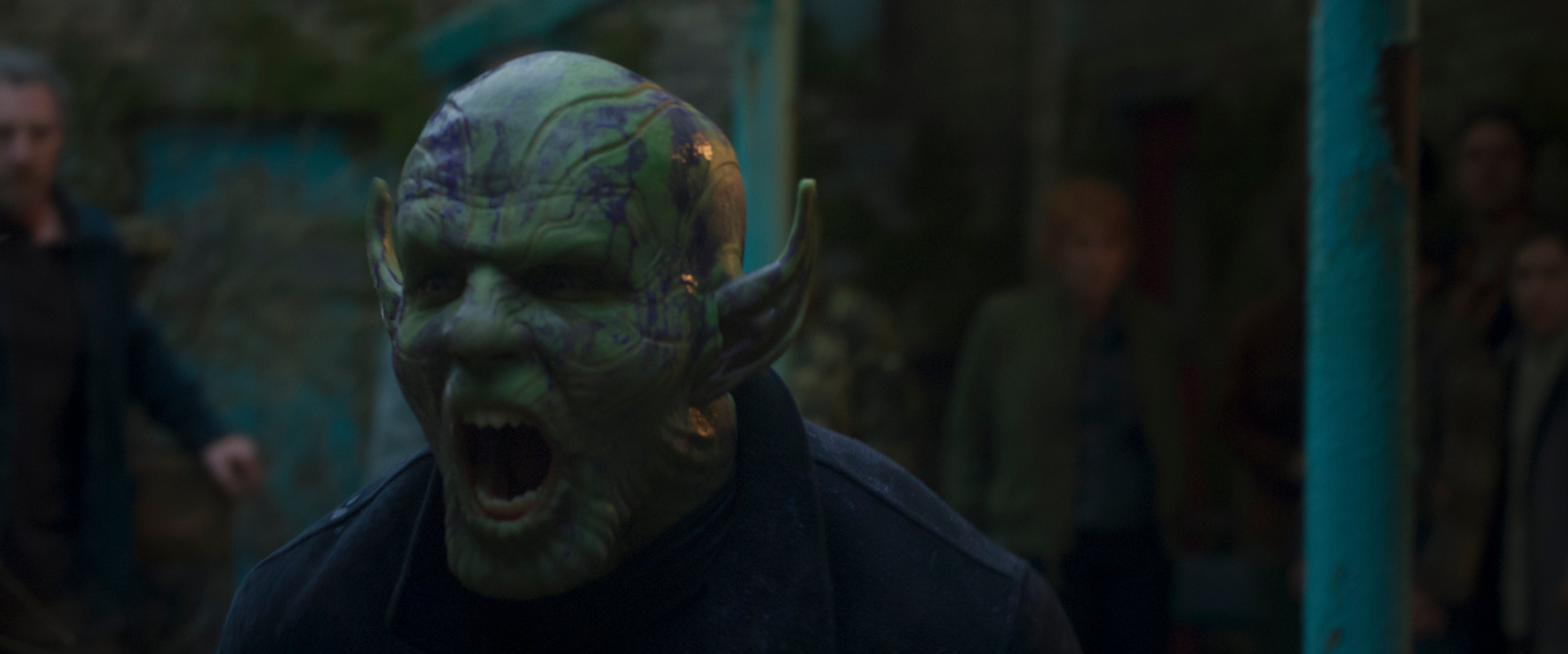 Secret Invasion was an eight-issue limited series from Brian Michael Bendis and Leinil Francis Yu, Mark Morales, and Laura Martin which crossed over throughout the Marvel universe and revealed that the shape-shifting alien race the Skrulls have successfully infiltrated some of the most powerful organizations on Earth, including the Avengers.
The series was set as a paranoid thriller, highlighting the concept of "Who do you trust?" as Marvel's superheroes fought a war against an enemy that had already infiltrated their ranks.
---
Want to get an eye on the future of the superhero film landscape? Check out the Popverse guide to upcoming superhero movie release dates for Marvel, DC, and more