Seven comics featuring Black protagonists that you should read
Need something new to read? Check out this list of seven comics with Black leads that you should be reading
I've become picky with my comic choices in my advanced age. I tend to gravitate towards comics with lead characters who I can relate to on a personal level. I search for something in the hero (or villain) that resonates with me, and I am very partial to characters that look like me, or my kids.
When reading these comics, my imagination takes over, and I regularly imagine myself or my kids replacing the lead as the protagonist. I like to preach representation in pop culture whenever I can, so if you want to take a look at some comics I've enjoyed, here is a list of seven comics with Black leads you should read today. Or whenever you can, I know you are busy being awesome.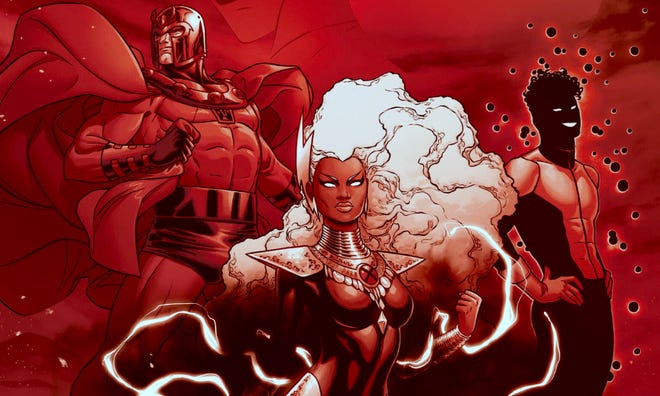 Can you quantify the impact of a character as great as Storm? Ororo Munroe has been many fan's favorite X-Men for decades, and she takes center stage in X-Men Red. Written by Al Ewing with art from Mahmud Asrar, X-Men Red continues the heavy political story beats from Jonathan Hickman's 2019 revamp. X-Men Red puts the weather Queen on the Krakoan throne and tasks her with keeping the peace between the mutants of Arakko on Mars. It's exciting to see Ororo get to flex her unmitigated power in a bid to keep Arakko free from tyranny.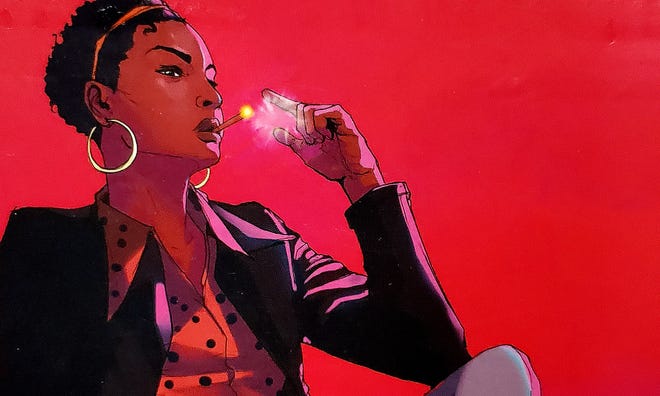 Boom Studio's Abbott is a fantastic horror series following Elena Abbott, a hard-nosed reporter in 1970s Detroit, as she battles injustice as well as dark magical forces. The latest entry Abbott 1973 thrusts the gritty reporter back into supernatural crosshairs as she investigates the sabotage of Detroit's most important election in history. This crime noir comic infused with sorcery is a great read, and Abbott is exactly the right type of hardass to take on City Hall and a gaggle of demonic entities.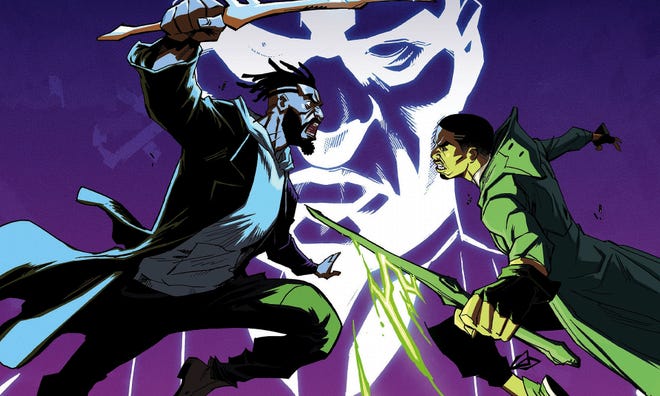 Speaking of magic, do you like Harry Potter? Do you need something new in that magical genre? Perhaps with a bit more teeth? Excellence stars Spencer Dales, a boy born into a world of magic, where his father is a pretty big deal. It's a coming-of-age tale of a boy trying to escape his father's shadow while making changes to a corrupt system. Written by Brandon Thomas with art by Khary Randolph and Emilio Lopez, Excellence gives wand-waving magic lovers a classic tale of intrigue, betrayal, and foolhardy youth to enjoy.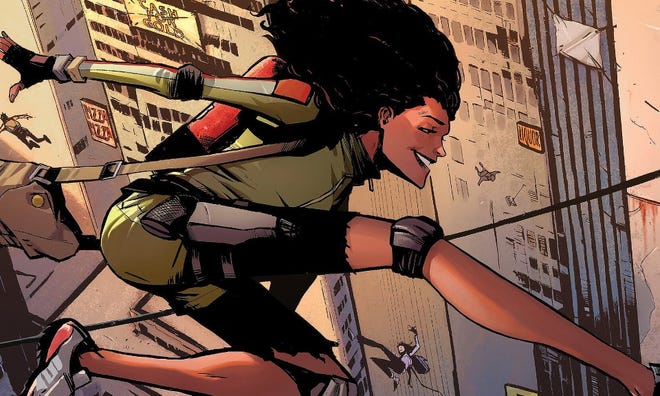 Willa Fowler is unbound by silly things like gravity, and she owns the wild blue yonder in the series Skyward. In a world where gravity has ceased to exist, carefree Willa stumbles upon a dangerous plot to bring it back. This coming-of-age tale puts Willa on a quest to save her friends and family from, what else? A rich asshole trying to rule the world. Created by Joe Henderson and Lee Garbett, Skyward is a fun fantasy romp with a quirky lead who finds herself in way over her head. And that's saying a lot for someone who operates in the sky.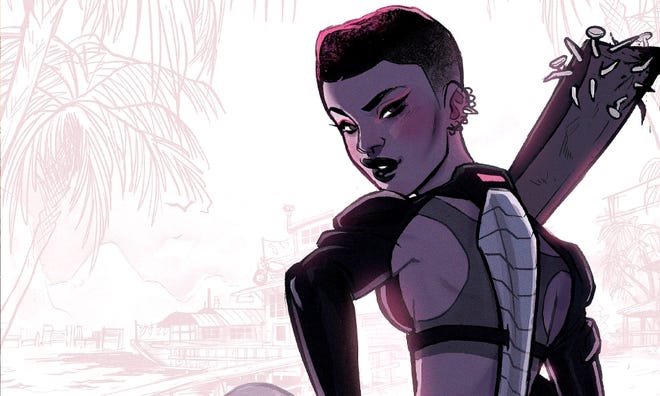 By day, Domino Swift is a demon on two wheels competing in the World Grand Prix. By night, she busts the heads of rival biker gangs in search of the "machine narcotic" Crush, an illegal accelerant able to jumpstart any engine. Little does she know the true power of Crush, and what else it can jumpstart. Written by Brenden Fletcher, Motor Crush is a sci-fi action adventure story following Domino as she uncovers the mysteries of Crush, tries to rekindle a lost love, mend fences with her father, all while trying to find out who she truly is.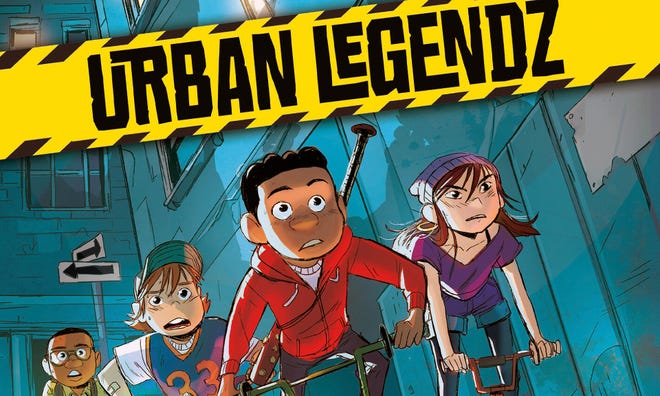 Dwayne and his adventurous young crew explore the dark corners and sewer pipes of Brooklyn New York in search of monsters. Urban Legendz follows the Goonies-style crew as they investigate unexplained monster attacks throughout the city curing a steamy New York summer. Written by Paul Downs and Nick Bruno with art by Michael Yates, this comic hit close to home. I grew up in Brooklyn during those very hot summers. Unlike the kids in this story, I did not hunt monsters. Though I did play Nintendo on the floor of our tiny apartment.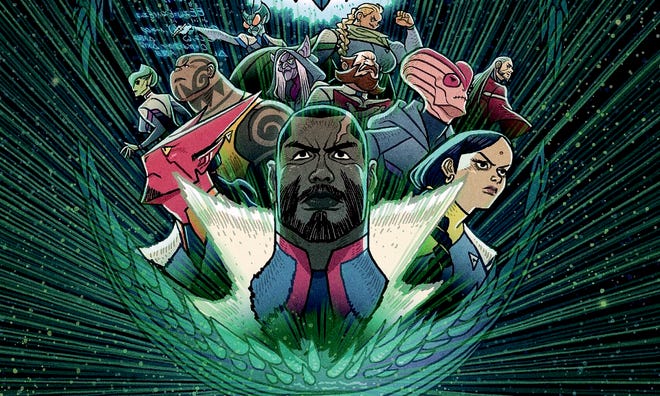 Captain Joshua Rigg commands the Starship Charon, a vessel crammed with backstabbers, mutineers, murderers, and demons, into the Outer Darkness, where the dead go, careening to an unknown destination. Space is full of devils, and Joshua Rigg couldn't care less. From the creators of CHEW!, this sci-fi horror series is great fun if you are into space gore or video games like Dead Space.
---
Want to dive into the history of Black superheroes? Check out
The definitive guide to Black superheroes