Showcase your "I don't like sand" vibes with this Anakin Skywalker-themed Zen garden Star Wars Celebration exclusive
From memes to merch: an anti-sand beach towel and Obi-Wan meme shirts come to Star Wars Celebration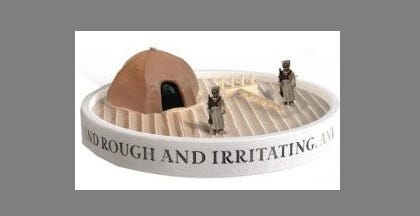 Star Wars Celebration Anaheim 2022 just released images of all of the new merchandise that will be sold as exclusives this year including, get this— an Anakin "I don't like sand" Zen garden, an anti-sand beach towel, and anti-sand flip-flops featuring the lovely faces of young Hayden Christensen and Natalie Portman as Anakin and Padme.
While there are plenty of other fun things to pick up from Celebration this year, including a The Mandalorian Frog Lady plush (remember when Grogu ate her babies?), a Dex's Diner neon sign, and a couple hilarious Obi-Wan Kenobi meme t-shirts, we've got a sneaking feeling that these anti-sand exclusives are going to be the hot items of this year's Star Wars Celebration.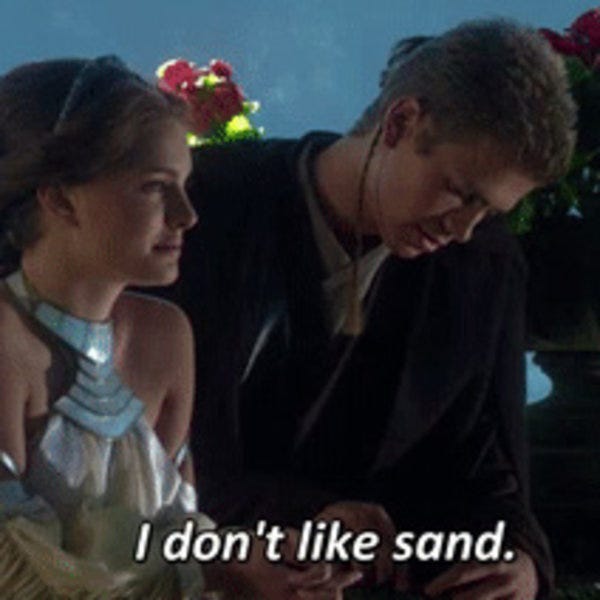 Many will remember Anakin Skywalker's iconic complaint to Padme Amidala about his deep hatred of sand in the Star Wars prequel Attack of the Clones. "I don't like sand. It's coarse and rough and irritating — and it gets everywhere." Over the past few years, this anti-sand tirade has slowly and steadily gained peak meme status, especially with the mass influx of Star Wars movies, TV, and the announcement that Anakin himself, Hayden Christensen, will be joining Ewan McGregor in the cast of the newest Disney+ Star Wars show, Obi-Wan Kenobi.
Whether you actually do like sand or not, be sure to keep an eye out for these and other funny exclusives at the return of Star Wars Celebration this year. They are called exclusives for a reason, and you won't want to miss out.
---
Considering rewatching your old favorite Star Wars movies and television shows before the upcoming Obi-Wan Kenobi series? Check out
our article on watching Star Wars in chronological order
.