Significant Other's significant cast and crew spill the beans on Paramount+'s hiking horror
The cast and crew of the movie talk to Popverse's Ashley V. Robinson at NYCC 2022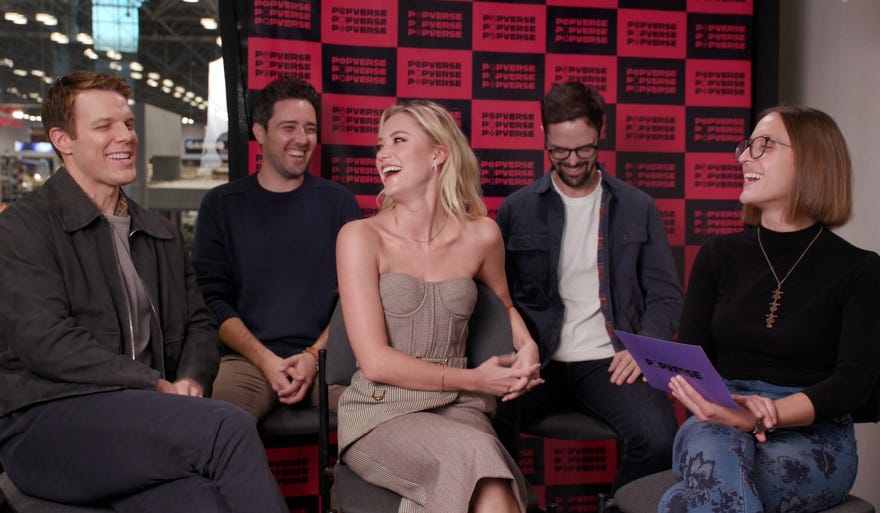 As if the prospect of hiking in the woods of the Pacific Northwest wasn't scary enough — just the dampness of the whole thing makes me break out in shivers — the new horror movie Significant Other raises the stakes by introducing an unlikely new ingredient into the mix.
The movie stars Jake Lacy and Maika Monroe as a young couple trying to work out their issues while camping together… but things don't go as planned, thanks to the arrival of a mysterious presence that appears to have fallen directly out of the sky. (It's not exactly what you might think it is. Spoilers.)
Written and directed by the duo of Dan Berk and Robert Olsen, the movie was the subject of a bidding war by studios eager for the script before debuting on streaming service Paramount+ at the start of October. Just days ahead of its premiere, Berk, Olsen, Lacy, and Monroe made it to New York Comic Con 2022, where they talked to Popverse's Ashley V. Robinson at New York Comic Con 2022 about the process of making the movie, the joys of hiking on the weekend during shooting, and how COVID helped everyone develop some anxiety, helping make the movie even more timely.
---
Want to see more about Significant Other? Popverse has the full NYCC 2022 panel featuring cast and crew, recorded as it happened.