Slayers: A Buffyverse Story: Emma Caulfield Ford performs "Anyanka Dog" live
The returning actor plays three different versions of the character in the Audible Original.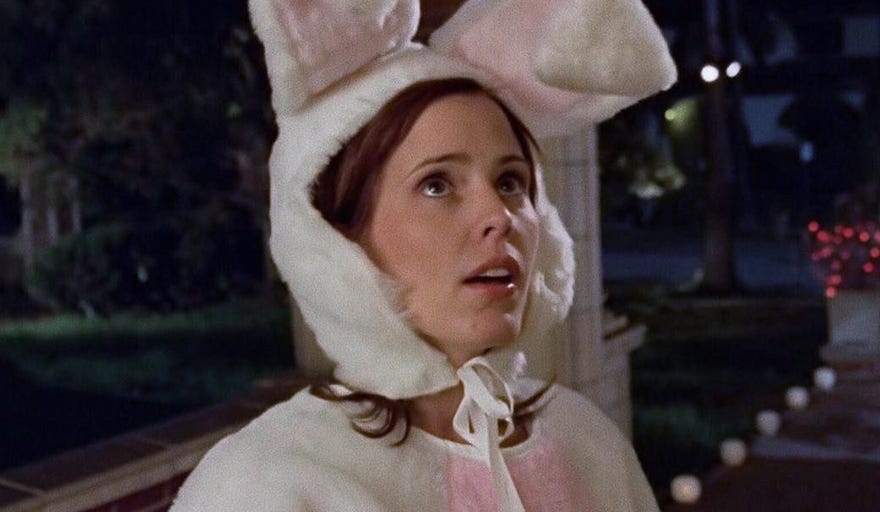 New Audible Original Slayers: A Buffyverse Story brings back some of your favorite characters from Buffy: The Vampire Slayer. Among the returning actors is Emma Caulfield Ford, who originated the role of Anya in Buffy season 3. In Slayers, she gets the chance to play mutiple versions of the character, including "Anyanka Dog," a performance she demonstrated live on stage during the Slayers panel at New York Comic Con 2023.
During the panel, Caulfield explained that Slayers calls for her to play three different incarnations of Anyanka. This includes the deep-voiced vengeance demon Anyanka, the brighter-voiced human Anya and a squeaky-voiced version of the character, "Anyanka Dog." Caulfield agreed to perform the voice live on condition that series writers and directors Amber Benson and Chris Golden provided her with a line.
Once she was given the line ("Let me out of this body"), Caulfield began to summon the voice of "Anyanka Dog." After accessing the voices for Anya and Anyanka, Caulfield delivered the line via the singular "Anyanka Dog" voice. Caulfield continued that she had orignally used a different voice for Anyanka Dog. "We started something else with that voice," she said. "And then I tried something that might be really lame. But I could hear that [squeaking] coming out, and was like, I need to give that some agency."
Caulfield is only one of the Buffy actors who returns to reprise a version of their characters for Slayers. Among the other alums are James Marsters as Spike, Juliet Landau as Drusilla, Charisma Carpenter as Cordelia Chase, Anthony Head as Rupert Giles, James Charles Leary as Clem and Danny Strong as Jonathan Levinson. Plus, in addition to writing and directing, Benson also reprises the role of Tara Maclay. Slayers also includes new actors, including Laya DeLeon Hayes as new slayer Indira Nunnally.
You can see Caulfield perform the "Anyanka Dog" voice yourself, right here on Popverse, by clicking this link.
Slayers: A Buffyverse Story is available now.
---
Maybe this will put you in the right frame of mind to revisit Buffy the Vampire Slayer in its entirety, which we're ready to help with.