Spider-Man: Cosplay Marvel's multiverse-hopping webhead as seen in No Way Home
Wanting to create your own Spider-Man cosplay from No Way Home? Then check out these tips!
Spider-Man: No Way Home is one of the most anticipated movies of 2021 and is set to provide inspiration for hundreds of cosplayers. Spidey suits can be a relatively simple cosplay that's not only a big hit at conventions but is also comfortable to walk around in. You could buy a pre-made Spider-Man suit like in our previous guide, but a plain dye-sub suit can also be modified for durability, comfort and additional screen accuracy. Let me give you some tips and tricks from start to finish.
Spider-Man suits can be purchased premade online through a multitude of different vendors. Standard sized suits will be the easiest and cheapest to purchase, but will probably be the least accurate and may not fit your body correctly directly out of the bag. The next choice is to have a suit custom created. The dye sublimation process involves printing a pattern or image directly onto fabric. For superhero suits, this is generally a 4-way stretch polyester to allow the wearer optimum movement.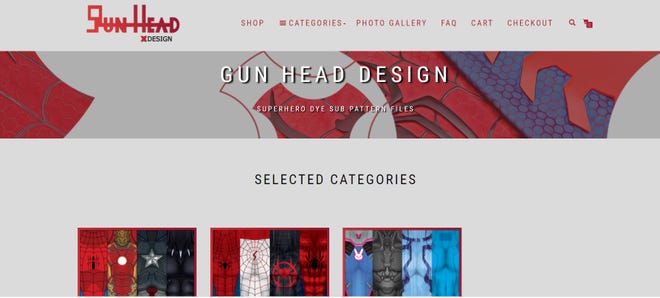 This process involves finding a sub-dye suit pattern and then a printer, or a company that does both. Patterns can be found through various creators online like, ArachnidStudios, 4NeoDesigns or Gun Head Design among others. Since these pattern are created by individual artists, they will have their own style and differences. Find the pattern that speaks to you.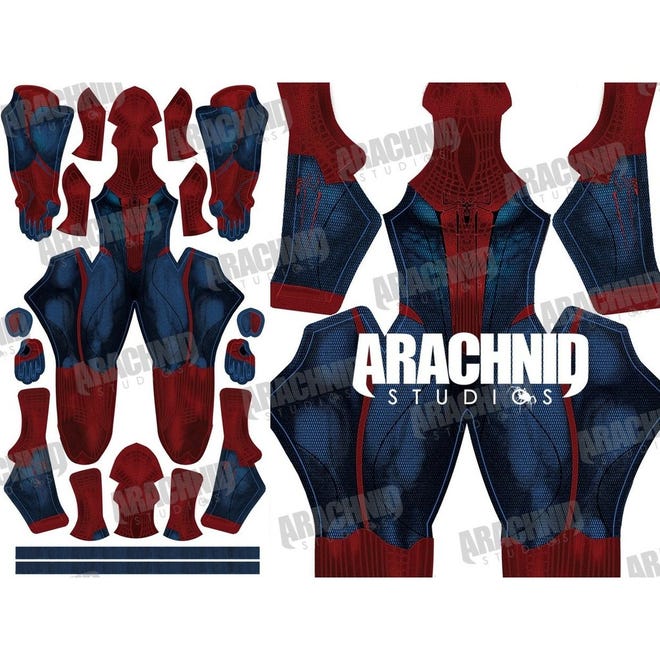 Once you have a pattern, either modify the pattern to fit your height and body measurements or find a printer that also offers pattern adjustments. There are a number of websites that will print suits, examples being Herostime.com or Zentaizone.com. Not only will they print your pattern onto fabric, but they also offer sewing services in an all-in-one shopping experience. On top of sewing the costume together for you, this website also offers a variety of custom options, some of which are necessary or at least highly recommended even if sewing and creating the suit yourself.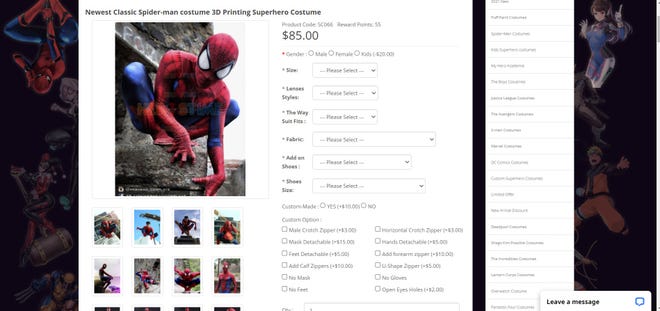 The lenses are the most important part to be added to the suit when ordering on a website like, Herostime.com or added later by making or purchasing them elsewhere.
The second most important upgrade to a basic suit is adding soles to the bottom of your feet for durability and comfort while walking around. If you're doing this yourself, cut up a pair of water or aqua shoes to just the soles and attach them to the soles of your suit, sandwiching the suit fabric between the rubber sole and an insole placed inside the costume and adhering it together with adhesive.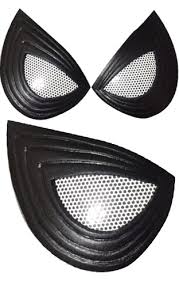 Detached gloves are highly recommended. Spidey suits make it incredibly difficult to use your cell phone or even pick up a piece of paper, so having the ability to remove just the gloves, will make your day cosplaying much easier. The same can also be said for detached masks.
And the ultimate spider suit upgrade is the textured webbing. Some websites offer this as a pricey upgrade, or you can do it yourself with a lot of time and patience and a steady hand. The process involves using puffed paint along all of the webbing lines to create a fully textured suit. Make sure to apply the puffed paint while the suit is either on or stretched so the paint doesn't break when worn. This added detail truly makes the cosplay screen worthy.